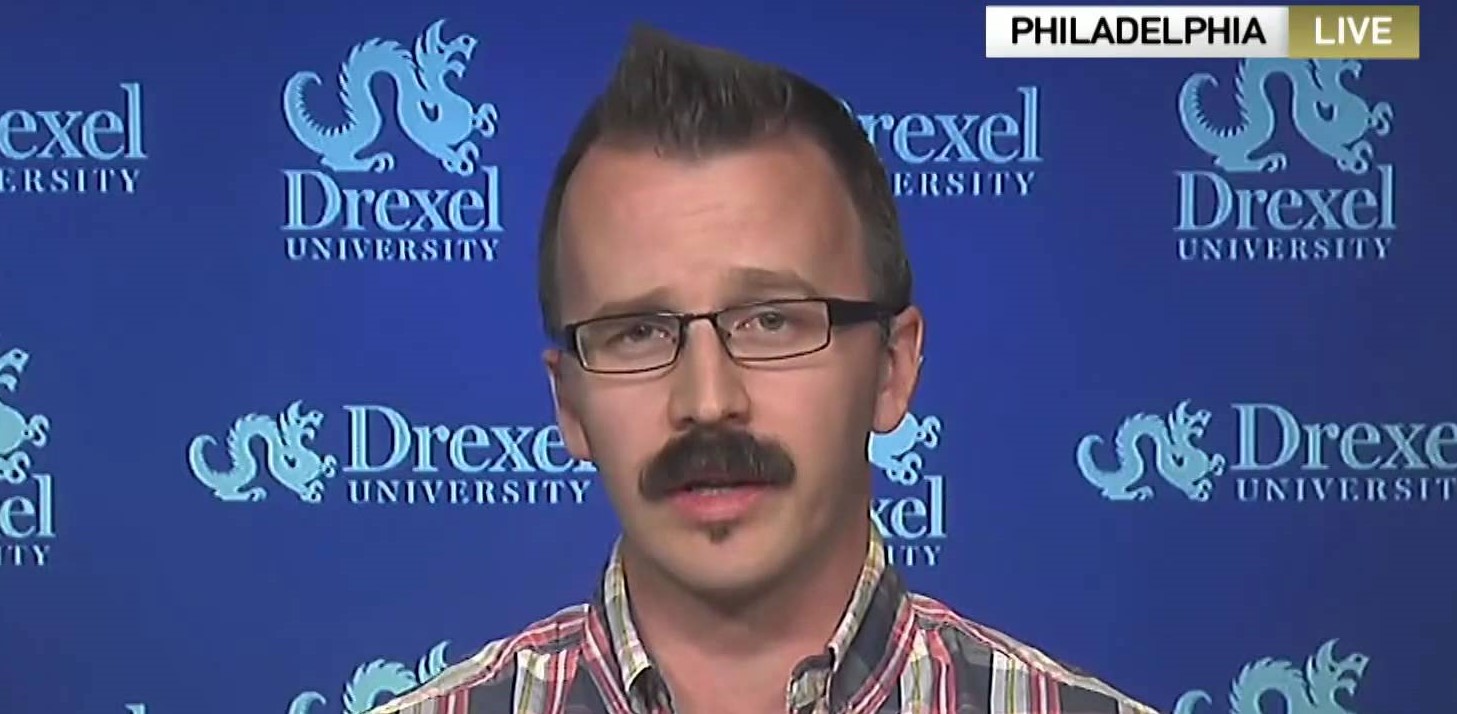 On March 26, George Ciccariello-Maher, a Drexel University associate professor of political science, tweeted: "Some guy gave up his first-class seat for a uniformed soldier. People are thanking him. I'm trying not to vomit or yell about Mosul."
The tweet received quick criticism on Twitter and drew attention of many news outlets. Notably, CNN, Fox News and USA Today covered the story.
In a statement following the tweet, Ciccariello-Maher explained the tweet in depth and claimed that his personal views were in no way affiliated with Drexel.
"I respect anyone who makes difficult and dangerous decisions out of economic necessity — whether they are public school teachers, construction workers, economic migrants or young soldiers," Ciccariello-Maher wrote in his statement.
"What I don't respect is a brutal invasion and occupation of Iraq … that has given the world ISIS and a war that has wrought carnage like that seen in Mosul and elsewhere," he continued.
In the days following the statement, Fox News host Tucker Carlson brought Ciccariello-Maher onto his show for a twelve minute segment. One line of argument brought up online — and echoed by Carlson — is that Ciccariello-Maher is blaming the individual soldier in the tweet.
"Absolutely not. I think U.S. troops need real support; they don't need symbolic gestures. What they need is not a first class seat. What they need is health care support, psychological support, women in uniform need not to be subjected to an epidemic of sexual assault and more than anything they don't need to be deployed," Ciccariello-Maher responded.
On Fox and Friends, Fox contributor and former Navy SEAL Rob O'Neill responded to Ciccariello-Maher's call for real support.
"Well they do have real support. [Giving up a first-class seat] is support. Someone saying I support the troops, but I'm against this and this is not supporting the troops … support for the troops is buying them a beer at the airport, paying for their meal, [and] giving them a first-class seat. That's real support for the troops," O'Neill said.
In Ciccariello-Maher's tweet and accompanying response, he cited recent U.S. airstrikes in Mosul that were reported to have killed up to 200 civilians. Airwars, a nonprofit that documents civilian fatalities from coalition airstrikes, noted that in December there were an alleged 465 such casualties from the U.S.-led coalition, while in March there were an alleged 1,744 such events. This number is nearly three times higher than any others since operations first began in August 2014.
During the controversy following this and former tweets, the question of Ciccariello-Maher's in-class behavior and teaching ability were called into question by bloggers and twitter users alike. But what is it actually like to take a class with the professor?
"Most of his class was centered around class led discussion and dialogue on the different readings. He was always open to students interpretations and readings," Austin Binns, a junior majoring in political science, said. "As a former ROTC cadet I can say with a certainty that he was respectful to me and considered my opinions as equally as my fellow classmates," he continued.
Drexel's ROTC program has not put out an official statement, but Lt. Col. Lawrence Camacho, a professor of military science and chair of the military science department, did respond to the tweet when asked for comment.
"I cannot speak for the Army or for Drexel. But what I can say is that I appreciate the many citizens who support and respect the many sacrifices that our military and fellow veterans continue to endure for this great country of ours. Furthermore, Drexel continues to be very supportive of our ROTC program and veteran students, and I appreciate that," Camacho wrote.
Drexel did put out an official response in the days following the incident.
"The recent social media comments by George Ciccariello-Maher, Associate Professor of Politics and Global Studies at Drexel, were made outside the classroom, are his own opinion and do not represent the University's views. Drexel is committed to and vigorously supports our ROTC students, student veterans and alumni who have served in the military. Our support for student veterans has helped us create an inclusive campus culture that honors service and Drexel's deep connection to American military history," the statement read.
Ciccariello-Maher's full statement can be viewed in The Triangle's article "Drexel professor issues statement following 'first-class seat' tweet."