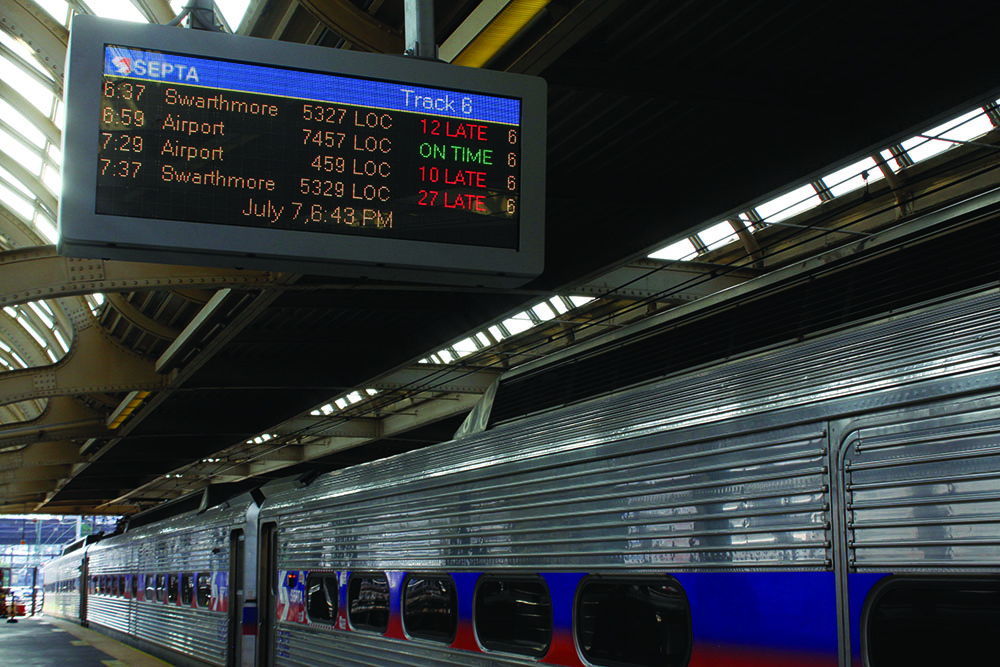 The Southeastern Pennsylvania Transportation Authority (SEPTA) announced July 3 that roughly one-third of its regional rail line fleet would be out of service for the immediate future. The decision to temporarily take all 120 of its Silverliner V rail cars off the tracks comes after the discovery of a structural defect with the equalizer bars specific to the Silverliner V model. The cars' removal prompted a modified Regional Rail schedule, which was initiated July 5.
SEPTA claims that the Silverliner V cars, which composed approximately one-third of SEPTA's Regional Rail fleet, were taken out of service after a worker observed a "slight lean" on a car as well as a fractured beam in the suspension system. The cars were removed from service the night of July 1.
SEPTA General Manager Jeffrey Knueppel told the Delaware County Daily Times that the decommissioned cars remain under warranty from South Korean manufacturer Hyundai-Rotem Corp. The company is reportedly assisting in the allocation of materials and determining how the cars can be repaired.
Passengers who had purchased Weekly Regional Rail TrailPasses for the week beginning with July 4 or Monthly Regional Rail TrailPasses for the month of July were eligible for refunds and credits as long as the passes were returned and postmarked by July 7.
Tuesday morning delays were observed for several lines of the Regional Rail service, some even totalling over 30 minutes. An average of 65,000 people utilize the service daily, and the recent decision to remove the Silverliner V cars has eliminated 13,000 seats for the immediate future. Substantial delays and crowding are among the unfortunate but unsurprising consequences.
SEPTA is looking into the possibility of leasing rail cars from Amtrak or New Jersey Transit in order to compensate for the, hopefully, temporary loss of the Silverliner V cars.
SEPTA has not yet released a date by which they expect the cars to be restored to duty.