Drexel University is mourning the loss of 22-year old senior marketing major Michael McGinley. He was found dead at a friend's off-campus apartment in the Northern Liberties section of Philadelphia Sunday afternoon around 2 p.m. First responders on the scene were The Philadelphia Fire Department Medic 15, who pronounced McGinley dead at 2:06 p.m.
According to NBC10.com, McGinley was sleeping over at a friend's apartment after watching the Villanova vs. Oklahoma basketball game. Friends of McGinley who had found him dead said that he was sleeping when they left him on the living room couch that morning, but was no longer breathing when they returned. These details were confirmed by the Philadelphia Police Department's Office of Public Affairs.
The cause of McGinley's death was determined to be accidental, and due to "drug intoxication," according to NBC10.com. Their source of confirmation was Jeff Moran of the Medical Examiner's Office.
An obituary was published by The Times Herald April 6. According to the obituary, McGinley was a resident of King of Prussia, PA, and was born July 5, 1993 in Philadelphia. He is survived by his mother and father, as well as his brother and sister.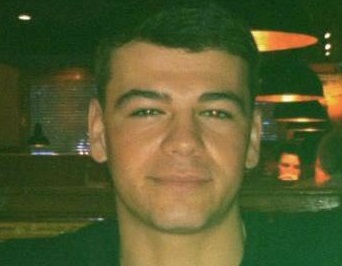 He graduated from Malvern Preparatory School in 2011. There, he was a star athlete, and excelled in both water polo and rugby. He was also a skilled swimmer and swam for three different teams previously.
NBC10.com published a statement from Jay Schiller, a Malvern Prep water polo coach about McGinley's passing. "Just a fun kid, the kind you would love to have on your team, love to have as a friend," Schiller remembered.
According to the obituary, he thoroughly enjoyed working for beach patrol on the New Jersey coastline. He was also a certified SCUBA instructor.
The Funeral Mass for McGinley will be held at Mother of Divine Providence Church located at 333 Allendale Rd., King of Prussia, PA on Saturday April 9 at 11:00 a.m. Viewings will be held on the evening of Friday April 5 from 6:00 to 8:00 p.m. and the morning of Saturday April 9 from 9:00 to 10:50 a.m. at the same church.
The McGinley family has asked that, in place of flowers, memorial contributions be made to the Malvern Prep Water Polo c/o Malvern Prep Development Dept. 418 S. Warren Ave. Malvern, PA.
Drexel's Counseling Center is available to any students who may need assistance dealing with the loss of McGinley. Students can reach out to the counseling center by calling 215-895-1415 during normal business hours or 215-416-3337 outside of normal business hours.