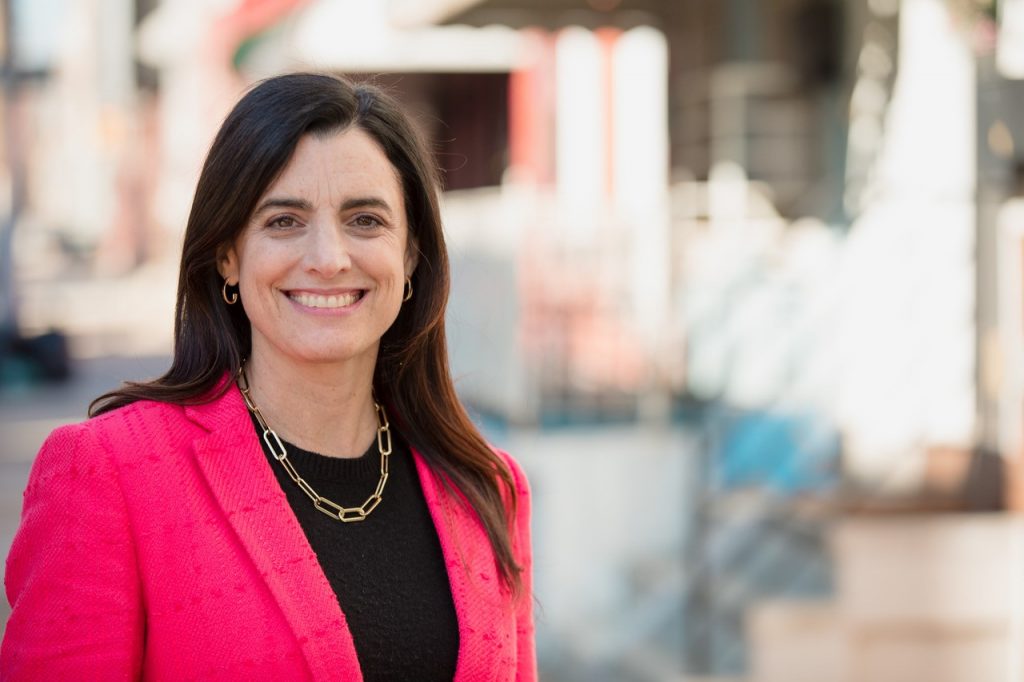 Former mayoral candidate Rebecca Rhynhart officially joined Drexel University as Senior Vice President for Finance, Chief Financial Officer and Deputy Treasurer on Oct. 2.
Rhynhart will provide key financial leadership for the university by overseeing several offices including Budget and Finance Planning and Treasury and Tax Compliance, as well as spearheading mergers and acquisitions. 
On Rhynhart's installment, Drexel's Executive Vice President for Finance, Treasurer and COO Helen Bowman shared the following statement with the Triangle: "I am thrilled that Rebecca is joining my team as our new Senior Vice President and Chief Financial Officer. In addition to her over 20 years of experience in finance and administration, including important leadership roles in Philadelphia city government, Rebecca has a track record of identifying and implementing solutions for enhanced efficiency and effectiveness in a complex organization. As we look to streamline our operations to better serve Drexel's academic and research mission and to improve the student experience, I am confident that she will bring a fresh perspective and strategic financial leadership to these efforts." 
Rhynhart's years of experience in finance and civil service have prepared her for this position. Before her time in the Philadelphia city government, Rhynhart worked as a managing director at Bear Stearns Investment Bank until 2008. Later that year, she joined former Philadelphia Mayor Michael Nutter's administration as City Treasurer and later as Budget Director, working on the front lines to manage a massive economic crisis in 2008. She then worked for current Mayor Jim Kenney as Chief Administrative Officer before running for City Controller. 
Rhynhart's unexpected victory over three-time incumbent Alan Butkovitz in the 2017 Democratic primary and subsequent defeat of her Republican challenger in the general election positioned her as Philadelphia's first female City Controller. In this role, Rhynhart audited and analyzed Philadelphia's financial operations for four years before resigning in October 2022 to launch her mayoral campaign. Despite endorsements from the Inquirer, former Pennsylvania Governor Ed Rendell and former mayors Nutter, Street and Rendell, Rhynhart fell short of the current Democratic nominee, Cherelle Parker, in the Democratic primary. Parker landed 32.6% of the vote, with Rhynhart trailing at 22.8% percent, ahead of competitor Helen Gym, who held 22.0% and was endorsed by Alexandria Ocasio-Cortez. 
As Rhynhart embarks on a new chapter in her career, she will undoubtedly draw upon her experiences from City Hall to navigate the unique challenges faced by a subset of the Philadelphia community: Drexel students.