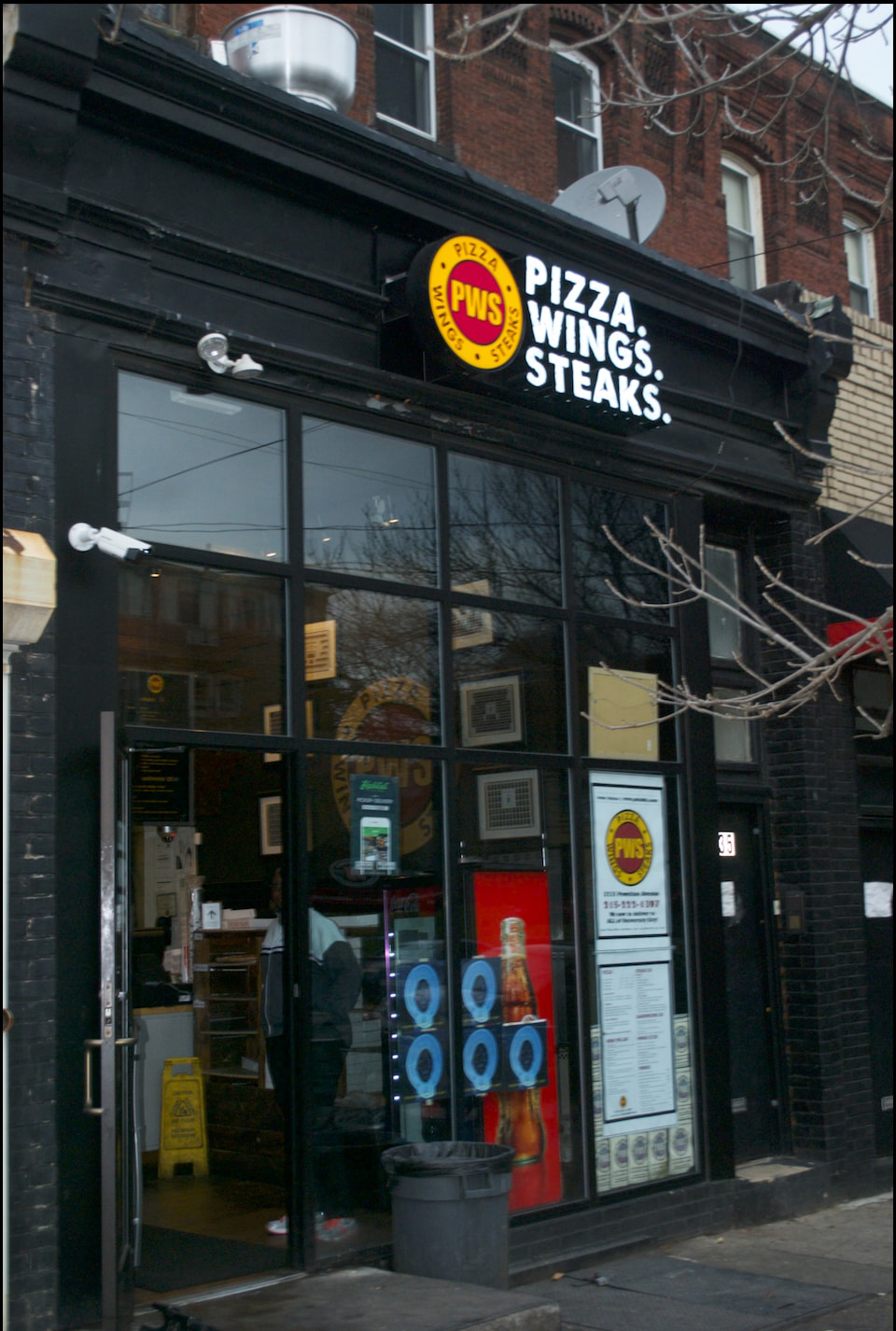 Pizza Wings Steaks, the popular restaurant and pizzeria, was temporarily ordered to cease operations following a Department of Public Health report that included multiple health violations.
Following the inspection, a sign was placed in the window by the department declaring the business closed.
The report included 18 total items out of compliance, 12 of which were repeat violations. Some examples of items out of compliance include insect, rodent and animal presence, lack of proper handwashing and personal cleanliness, and insufficient cleanliness of food-contact surfaces.
"Fresh mice feces was observed on shelves, prep stations, food equipment, in pizza boxes, on the oven, under equipment and along floor/wall junctures throughout," the report of the inspection, which took place on Dec. 20, read.
"Flies were observed flying around the prep / warewashing area, and landing in pizza dough," it continued.
The regulatory body for food safety inspections in the city is the Environmental Health Services division of the Philadelphia Department of Public Health. It uses a risk-based approach to identify the practices or conditions that are most likely to lead to an issue. This allows them in some cases to correct risk factors on site.
Items that were out of compliance but corrected during the inspection are designated by a "COS" on the inspection report. Pizza Wings Steaks had no violations that were corrected on site.
Pizza Wings Steaks has had inspection violations before, but the Dec. 20 report had the highest number of violations.
EHS reserves facility closure for extreme instances of poor food safety.
"The most serious violations, which are of imminent public health significance or a severe vermin infestation, require the facility to cease operations until they are corrected," EHS's overview of the inspection process reads.
PWS reopened following a Jan. 4 follow-up inspection in which there were only four violations. While the restaurant was cleared to reopen, it was still observed to have mold build up in the dishwashing area.
Information on the most recent inspection of restaurants in Philadelphia can be accessed by the public on the Philadelphia Department of Public Health's website, where it holds the last three years of inspection records.
They also provide food safety laws and regulations, a general overview of the inspection process and a guide to reading inspection reports.