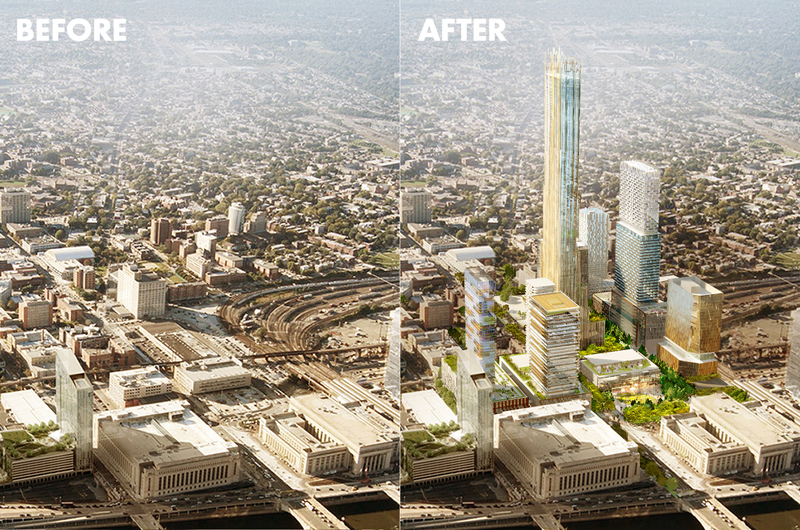 The first tower to be erected as part of Drexel University's Schuylkill Yards initiative will host a combination of lab and office space totaling 700,000 square feet. This news was shared by Joe Ritichie, vice president of development for Brandywine Realty Trust, at an April 21 panel discussion during the Urban Land Institute Spring Meeting. However, construction on this building is not slated to be completed until 2020. Ritichie also revealed that two million square feet of the project will be dedicated to residential space, with one solely residential building and several mixed-use buildings.
The first element of the project that is expected to come to fruition is an elliptical green space that will be established on the 1.3-acre plot adjacent to One Drexel Plaza.
Schuylkill Yards, which was announced as a project between Drexel and Brandywine Realty Trust on March 2, will take an estimated 20 years to complete and is ultimately intended to connect Drexel's University City campus with Amtrak's 30th Street Station and Brandywine's Cira Centre. The project involves 14 acres of University City land in total and will cost $3.5 billion.