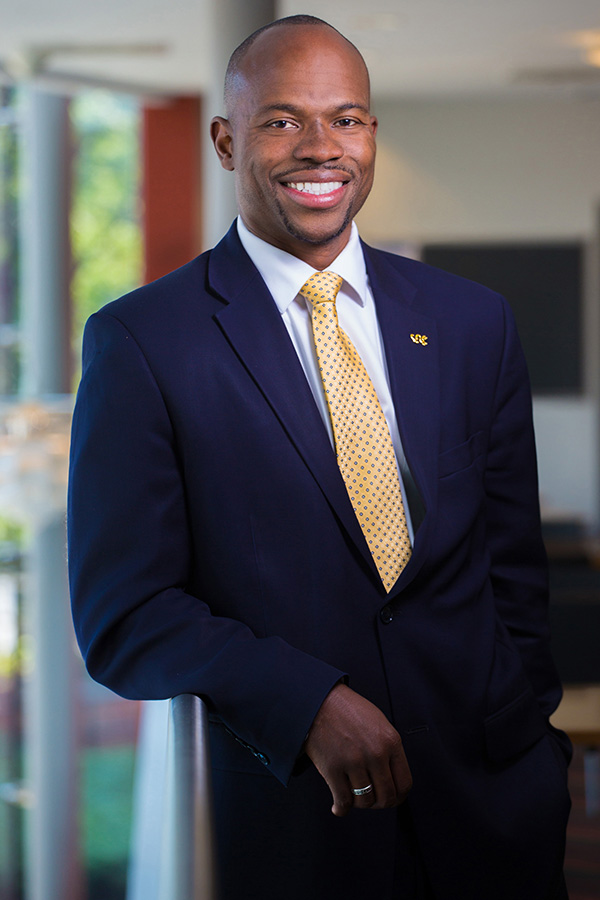 Drexel University President John A. Fry put out a statement expressing support for students and faculty affected by the now-defunct travel ban.
But what exactly does support mean? And how does it translate into action?
In response to the implementation of the original order — and with a new order expected soon — administrators have been assessing the lengths to which they can go in the interest of protecting students and faculty.
"We actually hired an external legal firm … we've been meeting regularly, weekly, and talking about the developments, and then they gave us some advice about what might happen in the worst-case scenario. And some of that is about how immigration might affect campus, and some of what we would be legally obligated to do," Blake explained.
He continued to describe that the university has been looking at the spectrum of cooperations and what their legal obligations are in these worst case scenarios.
"We are looking at that spectrum to understand it, and at the end of the day we want to go to the legal limits of the law to protect our students, and that's the cleanest way to put it," Blake stated.
As for specifics about Drexel's response, Blake said that action plans are still being developed.
"In the meetings what we've been working on is trying to put together a rubric of worst-case scenarios … what's going to be our statement and our position when and if this occurs," Blake said.
One of the important distinctions made is in regard to a university distinguishing itself as a safe haven or a sanctuary campus. Many universities decided to designate themselves in these terms, pledging not to alert federal authorities to students and faculty who violate immigration laws.
Drexel officials have elected not to call the university a sanctuary campus.
"[Declaring Drexel a sanctuary campus] may have some appeal, but the concept has no basis in law and the University has no authority to bar enforcement of the nation's immigration laws on its campus," Fry said in an email to students in December 2016.
"And by making it clear that we respect the rule of law, the University is more likely to receive a good hearing in the event that [the Deferred Action for Childhood Arrivals  program] comes under review again," he continued.
DACA is a program providing immigrants who unlawfully entered before the age of 16 temporary exemption from deportation and eligibility for a work permit.
By June 2016, United States Citizenship and Immigration Services had approved approximately 750,000 of the 850,000 applications it received for DACA status.
Blake reiterated this viewpoint on the idea of sanctuary campuses, but he also explained that most institutions do the same things, regardless of sanctuary declaration.
"Saying that you're a safe haven, it's really just a way of reaffirming support for the students, but if you look at the details of all the places," Blake said. "We're all doing the same things, so whether you said it or not, you're doing the same thing."
The Trump administration is expected to produce another executive order soon to replace the judicially challenged ban.