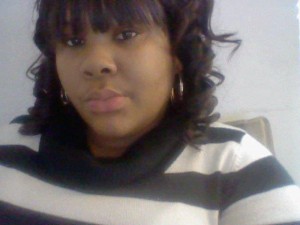 A protest occurred April 25 on University of Pennsylvania's campus demanding justice for Rekia Boyd. Rekia Boyd is yet another black citizen who was shot to death by police. According to an article by the Huffington Post, the 22-year-old was shot to death by Chicago Police detective Dante Servin while standing in the park with her friends. Charges against Servin were filed, but they have been cleared.
People from the organization Students Organizing for Unity and Liberation, The Philly Coalition for Racial, Economic and Legal Justice, as well as Serve the People from the Community College of Philadelphia gathered to spread awareness, not just about police brutality, but more specifically police brutality against black women and girls.
One member of SOUL said, "[They] are out here because black women don't get the attention they deserve in any facet of society, especially when it comes to police brutality and black issues and struggles. [They] are here to inform that black women are killed by the police. [They] are here to honor [Boyd]. There have been a few protests nationwide, but they had poor turnouts, maybe because of a lack of information. There are more people for other black men who are killed. We should satirize because it reflects our values. [They] have chosen today to come out because [they] will not tolerate the blind spots in society regarding black women."
The SOUL member attributes a quote by Rabbi Tarfon from the Pirkei Avot to what their mission is: "It is not your responsibility to finish the work [of perfecting the world], but you are not free to desist from it either."
The protesters said, "It is our duty to fight for freedom. It is our duty to win. We must love and support each other. We have nothing to lose but our chains".