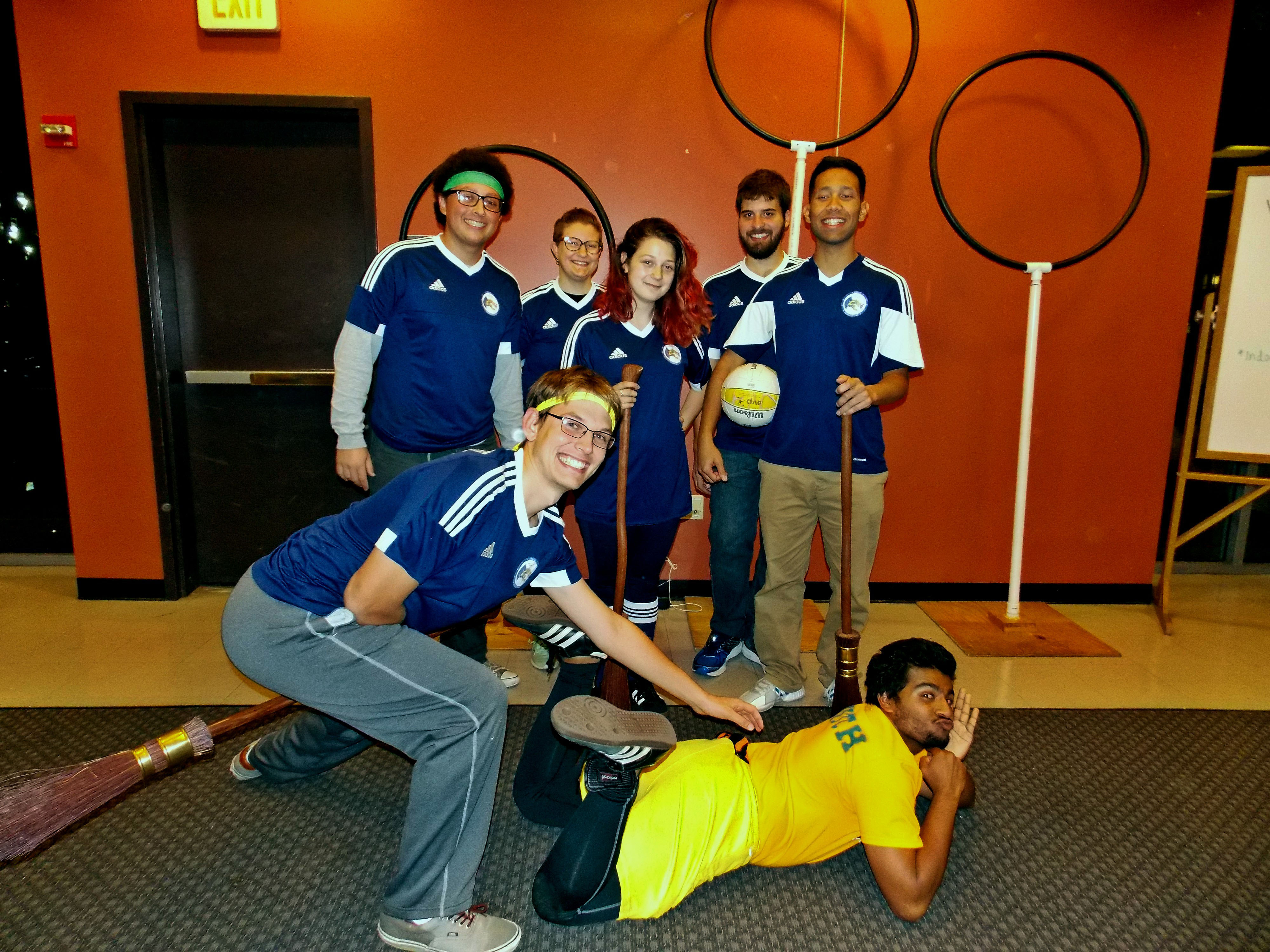 Drexel University's Dragons After Dark organization hosted its first ever Potter Palooza event Oct. 27, in which students partook in activities related to the "Harry Potter" series.
"We started brainstorming and things kind of tied together to a unifying theme of Harry Potter," team leader Maggie Calamari said.
The Harry Potter theme was inspired by Drexel's own therapy dog, Chai, who reminded Calamari of Hagrid's dog, Fang.
"We knew it was going to be in the middle of midterms, and we thought of therapy dogs. Because people [love to] pet dogs, we were going to have Chai here," another team leader Hannah Kercher said.
At the event, the group Drexel Students Promoting Art through Random Acts of Kindness gave peers the opportunity to create do-it-yourself potion bottles as a way to mimic Severus Snape's potions class. Drexel's Quidditch team was also at the event, but because of poor weather the team was unable to run students through training activities.
Initially the event was scheduled to take place on Lancaster Walk, but because it rained, the event was moved to Race Hall. Although the event was able to move indoors, Kercher was disappointed that the weather had ruined certain plans.
"We wanted the Quidditch team to be a big part of [the event] and now they are hindered. They wanted to do multiple things; one of them involved running around," Kercher said.
However, despite the change in location, some students thought the event was successful.
"Everyone's having fun even on a rainy night. It's pretty organized, no chaos, no rioting, nothing crazy," pre-junior biomedical engineering major Shadman Sakib said.
Other students, like pre-junior computer science major Dan Perlman, found the activities to be intriguing.
"[I got] to meet the Quidditch team, which is not an everyday opportunity. I also like the [Harry Potter] music that they got playing, and the hot chocolate is good," he said.
DAD is an organization that plans late night events on Thursdays, Fridays and Saturdays to provide students an alternative to going out.
"We try to give a free alternative to people going out on the weekend, especially this weekend since it's Halloween and people tend to go out as much as they can," Kercher said.
In previous years, DAD had a pumpkin patch event where attendees were able to pick and decorate pumpkins. However, since Drexel's Campus Activities Board planned a similar event this year, Kercher and her team came up with Potter Palooza.
"We don't really have any real goals besides getting students out here and enjoying the event. We plan events that we want students to enjoy," Calamari said.