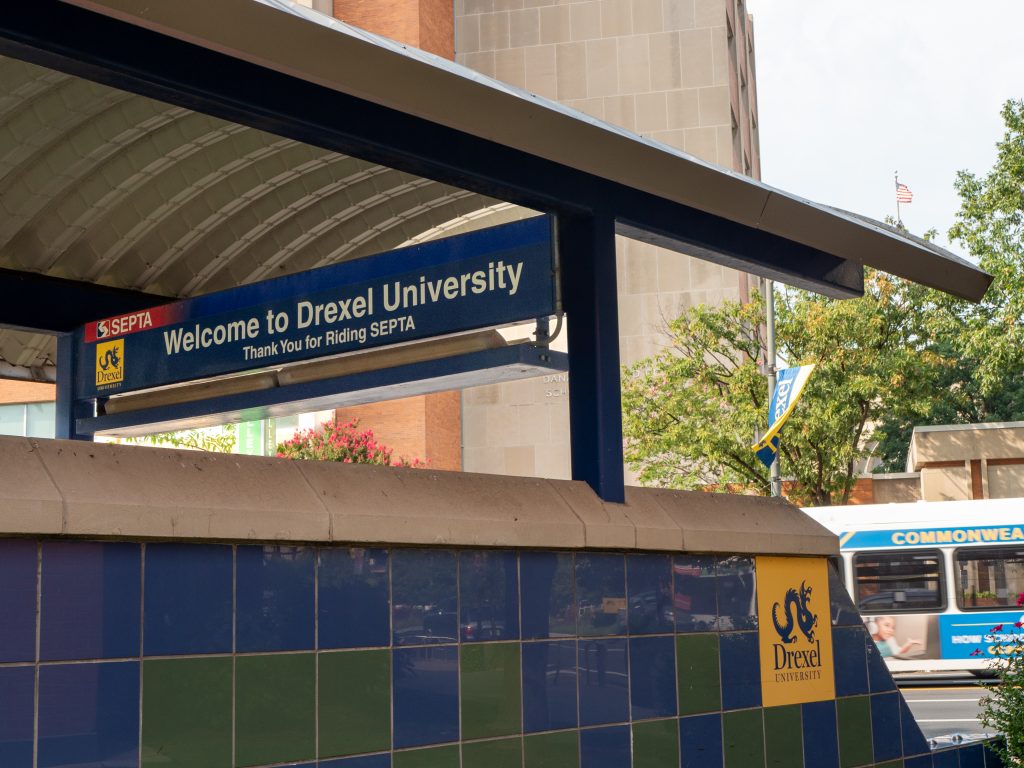 Public transportation is a huge perk that comes with living in a city. It grants you independence and the freedom to roam as you please. There are some parts of Philadelphia's public transportation system that you can only learn through experience, so here are my words of wisdom to help you get started with navigating SEPTA.
Drexel Buses
The Dragon Shuttle takes you from Nesbitt Hall to Center City.
Powelton/Spring Garden Shuttle: from Nesbitt to Vidas Fields. If you live in the Powelton/Mantua area, this bus will probably get you home.
Both shuttles can stop at more intersections than listed on the site, but you have to ask the driver or pull the rope at the top of the windows to indicate that a stop has been requested. See the Drexel Shuttles' website for times and more stops.
SEPTA + SEPTA Card
SEPTA stands for South Eastern Pennsylvania Transportation Authority.
You can pay for any SEPTA transportation with the SEPTA card. Paying for subway, trolley or bus with cash is $2.50, but it's $2 with a refillable SEPTA card.
A refillable SEPTA card can be purchased for $5 from the payment stations located in most subway and underground trolley stations. It can be refilled at these physical stations, or in the SEPTA app once registered to an account.
You get a "free transfer" within 2 hours of first scanning your card on the subway trolley and bus.
Dunkin Donuts has "transit Tuesdays," where you get $1 medium coffee if you present your SEPTA card.
The SEPTA app is where you can check departure and arrival times for all SEPTA vehicles and reload your SEPTA card.
The best navigation hack I have learned is that, to get from point A to point B, first put your destination into your maps app and set it to the transit option. It will tell you what route to take and what stop to get off at. Once you know what line to take, you can find departure and arrival times for that line within the SEPTA app.
Subway
There are two subway lines in Philadelphia. The Market-Frankford line is referred to as the "el" because it is only underground from 40th street to 2nd street, then it is an elevated train. It stops running at about 12:30 a.m. every day. The Broad Street line runs north to south. Temple University and the Philly sports stadiums are two of the more common stops on the BSL.
The subway is the most frequently used public transportation by Drexel students. It takes you to Center City and towards the Delaware River.
It runs on a fixed schedule, with different rush hour, evening and weekend hours.
15th Street Station has a free interchange concourse that lets you switch from the MFL to BSL.
Pay attention to the regular BSL versus the BSL express! BSL express has a limited number of stops compared to the regular line, and comes less often.
When entering a subway station, be mindful of what side of the street you are on. The Eastbound and Westbound MFL subway follow the direction of traffic.
Most stations have a concourse that allows you to switch from East to Westbound and vice versa.
Trolley
There is a stop directly on Drexel's campus, 33rd Street. Between 13th Street and Drexel, all trolleys stop at every stop. Further west from our campus, they split up. Many people living off campus take Line 10 back from Center City because it goes down Lancaster Ave.
The trolley runs from 13th Street to various parts of West Philadelphia and beyond, with more specific stops throughout Center City compared to the subways. If you want to get to Rittenhouse Square, you would take the trolley from Drexel to 19th Street.
Bus
Buses can take you to the most specific locations throughout Philadelphia.
Some more common bus routes run all throughout the night. For example, when the MFL stops running at night, a bus takes over that route.
Regional Rail
30th Street Station is the nearest train station to campus.
Regional Rail trains take you further outside the city. They are faster than the buses but they cost a bit more.