The Delta Zeta sorority and the Eta Sigma Delta society, an international hospitality management society, under the leadership of sophomore culinary arts major Dana Bloom, have organized a fundraiser to benefit underprivileged youth in the City of Philadelphia. The event will take place May 16 at the Academic Bistro on the sixth floor of the Paul Peck Problem Solving and Research Building from 6-8 p.m.
All of the proceeds from the fundraiser will benefit the Philadelphia Express Track Club, a nonprofit organization that is a charter member of the United Age Group Track Coaches Association. The goal of the organization is to assist the underprivileged and disadvantaged youth of Philadelphia by providing them with the opportunity to compete at track meets throughout the country, giving them an outlet to display their athletic talents which would otherwise go unrecognized.
The fundraiser will include an all-you-can-eat dinner with different types of pasta, salads, assorted desserts and non-alcoholic beverages. The cost is $10 per person and there will be a to-go option for those who cannot stay for the event itself.
"There will be a raffle at the event with three prizes that consist of tickets to the zoo, a Starbucks gift basket and memorabilia from the track team. People who attend the pasta dinner will be able to meet with the kids themselves; the track team will be attending the event along with their parents, friends and other family members," Bloom said.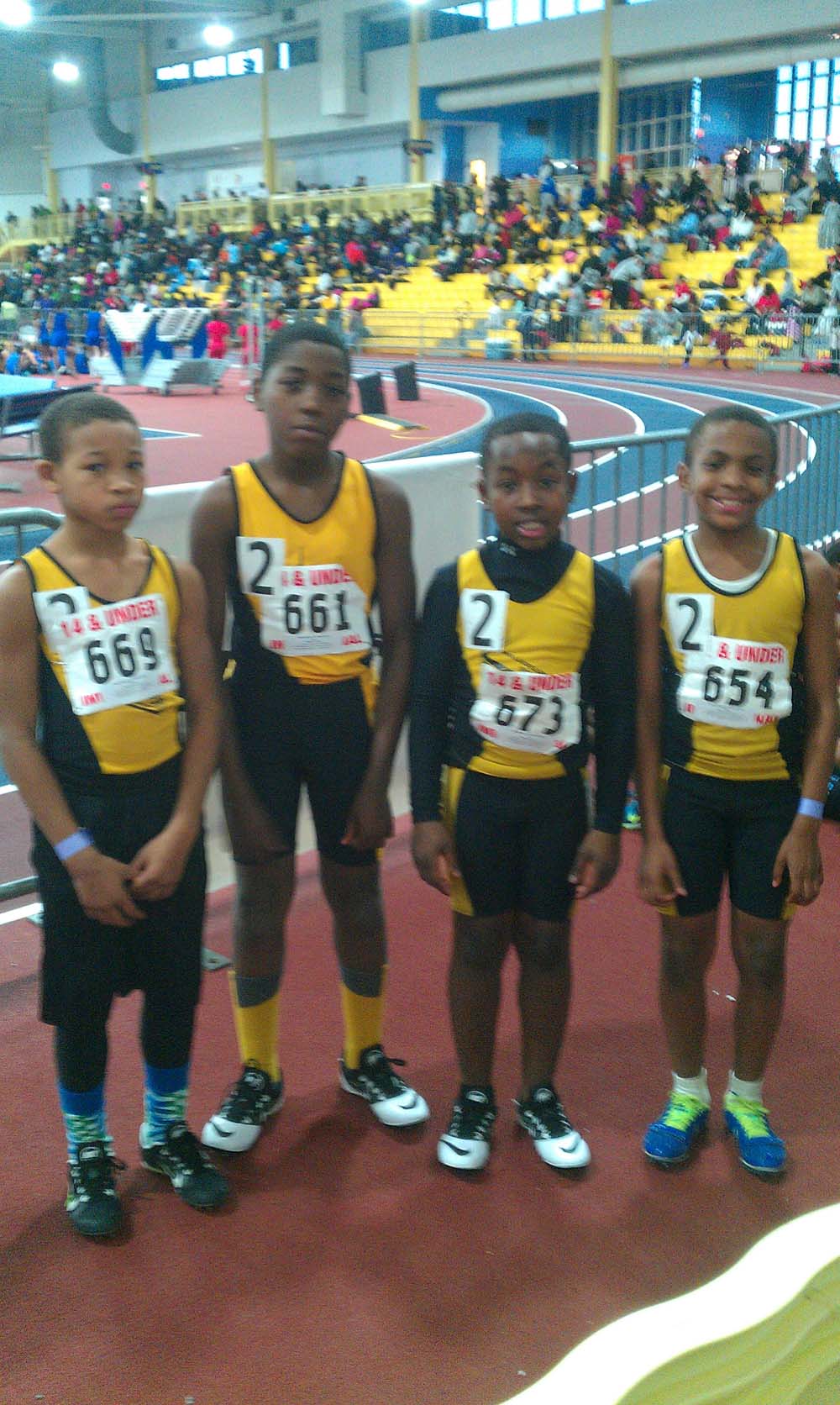 Currently, the Philadelphia Express Track Club is raising funds to send its young athletes to the 2014 Amateur Athletic Union Club Championship, which is being held in Orlando, Fla., July 6-13. The event will allow children from the ages of five to 18 to compete in different track and field events.
Philadelphia Express Track Club member Shamar Miller was asked how such fundraising efforts will assist his future goals and plans, he said: "I plan on being a track athlete throughout high school and college. This opportunity to compete at a prestigious track competition will allow me to display my potential to recruiters and will open up many future doors for me."
Bloom provided her perspective on why she feels it would be beneficial for Drexel students to attend the event: "It gives better awareness of the local community and the track team that we're trying to support. It gives some kids in West Philadelphia the opportunity to do something great, so it really raises awareness about our local community and organizations like Delta Zeta and Eta Sigma Delta, who are sponsoring this event."