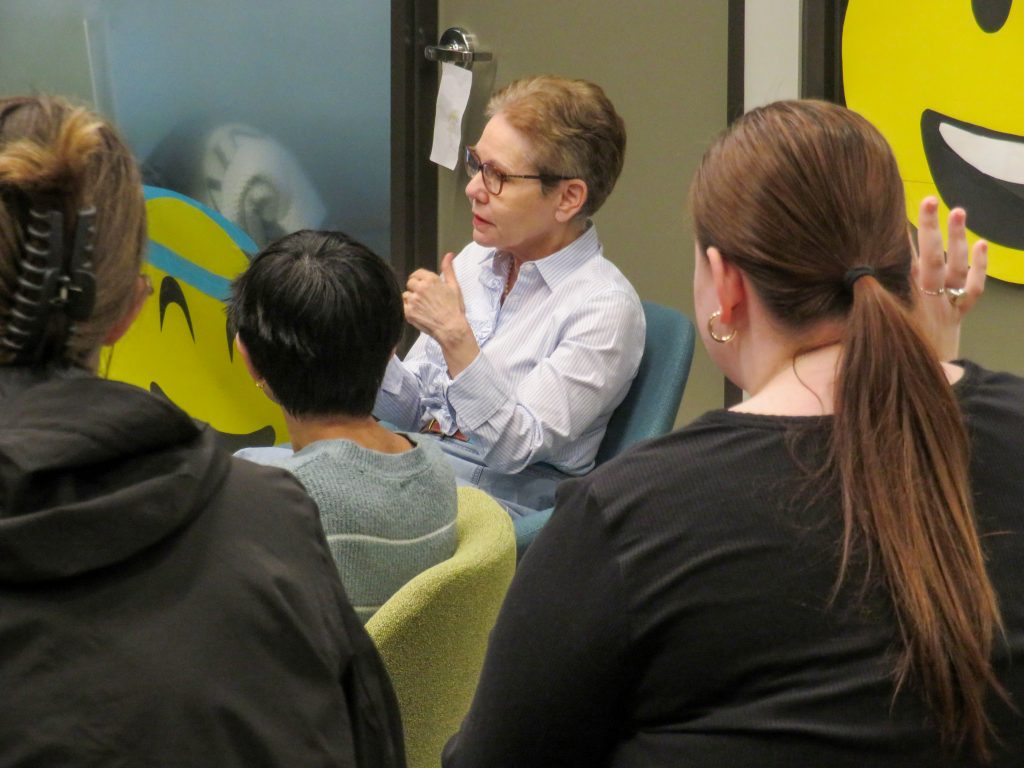 In 2023, to be an American can hold different sentiments. The tunnel vision of the American dream has turned a former facade into a complex structure that affects most Americans for better or worse. The session on American Values hosted by Drexel University's Pennoni Honors College gives students an opportunity to discuss their backgrounds and how they have navigated American values during their time as Drexel students.
The hour-long discussion took place Jan. 31st on the second floor of Bentley Hall with the conversation being facilitated by the Dean of Pennoni Honors College, Paula Marantz Cohen, Ph.D.
The conversation provided students of different majors and backgrounds the opportunity to express the contrasts of life before and during Drexel University. While some had come from small, homogeneous areas of the world, some were acclimated to such wide diversity that Drexel was relatively disappointing regarding diversity.
Out of the 14,413 undergraduate students attending classes, a little less than 12,000 identify as White. The large Drexel population can be beneficial for those with previously limited exposure to other races and ethnicities. On the other hand, those used to a diverse environment may find this kind of environment below expectations.
This session further provided a discussion of what it meant to come from a small town and integrate to a city campus compared to big-city natives remaining in a large city. While social lives at Drexel are diluted to concentrate on the course work, co-op and quarter schedule, Cohen sees an opportunity for long-term success unlike any other university.
"I've been here for many years, and I always found that Drexel's strength lies in the fact that you take more classes and at a regular, traditional college," Cohen said.
The conversation then goes into how "code-switching" has been a lesson for students in and outside of the classroom. Students expressed that they were able to have more robust social lives after they learned to not speak with colloquialisms, and formed proper grammatical sentences with proper pronunciation. Furthermore, students were in agreement that this was not what they were used to in their respective family homes. For some students, it was a tool that provided a better chance of a co-op or making new friends.
The American Values Panel is only one of many sessions the Pennoni Honors College holds for students to be provoked by their peers and challenge what they know outside of the classroom setting. You can find more sessions and info at drexel.edu/pennoni/news-events/events/.