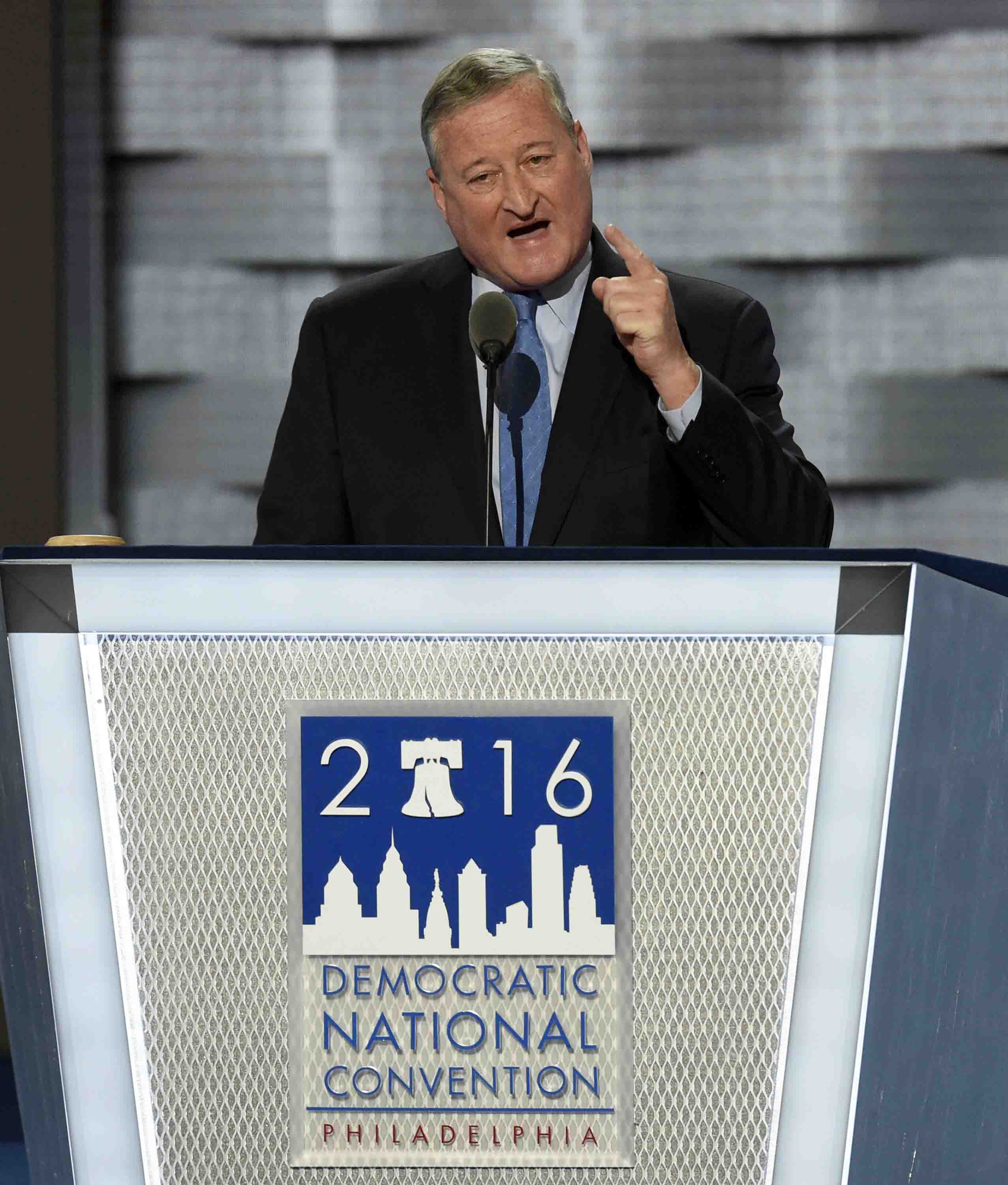 Philadelphia Mayor Jim Kenney is one of 187 mayors who have said they will honor the Paris Climate Agreement despite the Trump administration's decision to withdraw, according to a statement by the Climate Mayors group.
The Climate Mayors is an association of American mayors working together to help reduce climate change. On June 1 — the day Trump withdrew from the agreement — 61 mayors including Kenney had signed the  statement adopting the Paris Agreement. As of June 3, that number had increased to 187.
"Philly is committed to upholding at local level the same commitment made by the U.S. in the Paris climate agreement," Mayor Kenney tweeted June 1.
Pennsylvania governor Tom Wolf also wrote in response to Trump's decision regarding the Paris agreement.
"Yesterday, @POTUS withdrew the U.S. from the #ParisAgreement. I will fight to ensure that PA's energy economy doesn't get stuck in the past," Wolf tweeted June 3.
The Paris Agreement is a voluntary, international pact with the aim of preventing global temperatures from rising to two degrees Celsius above pre-industrial levels. Nearly 150 governments have ratified this agreement. It requires them to set their own goals for carbon emissions reductions and determine methods to reach these targets. President Obama, when he was still in office, signed an executive order declaring the U.S. intention to adopt the agreement. However, it was never submitted to the Senate for approval, and President Donald Trump announced an intention to withdraw June 1.
"The Paris Agreement handicaps the United States economy in order to win praise from the very foreign capitals and global activists that have long sought to gain wealth at our country's expense. They don't put America first. I do, and I always will," Trump said in his official statement at the White House.
Other Pennsylvania lawmakers also took to social media to comment on Trump's decision.
"If @realDonaldTrump really wanted to help the people of Pittsburgh, he would protect their clean air & opportunity for jobs. #ParisAgreement," tweeted Democratic U.S. Sen. Bob Casey.
The other Senator from Pennsylvania, Republican Pat Toomey, supported the decision to withdraw.
"Sen. Toomey supports the withdrawal from the Paris Accord as it would not have protected our environment and would have been particularly harmful to our economy and job creation," spokesman Steve Kelly told The Morning Call.
More information about the Paris Agreement can be found at http://unfccc.int/paris_agreement/items/9485.php.