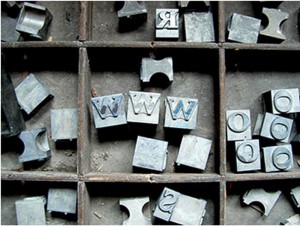 In spring 2015, Drexel University's Department of English & Philosophy will introduce Storylab, a new series of creative writing workshops using objects from Drexel's collections as inspiration. These seven-week courses will take place Saturday mornings starting in April and will be offered to non-matriculated students.
Different locations, such as The Robert and Penny Fox Historic Costume Collection and The Academy of Natural Sciences, will provide creative inspiration in the form of classes taught by Nomi Eve, Janet Benton and Kirsten Kaschock. According to Kaschock, a published poet and current Drexel faculty member, "If you're seriously interested in fiction and want to try out a workshop, it's for you."
The workshops will be starting out offering only fiction classes, but they're hoping to expand to poetry and nonfiction in the future. "[It's] seven weeks of classical fiction workshops and then individual meetings with the different teachers at the end of the term," Kaschock said. Her "Insider Access Workshop" will take place at Drexel's Academy of Natural Sciences beginning April 16 and will run through the second week of June. As part of the course, "[students] will be taking a tour of the Academy, writing about artifacts and talking about how using these concrete, physical things, with histories and backgrounds, really can resonate in your writing and make it come alive."
The students will likely include mostly working professionals in the Philadelphia area, but Drexel faculty and others are highly encouraged to take the course. "I have had some interest from high school students. There is no age limit on it," Kaschock said. "We would love to have some Drexel alumni who might still be staying in the city come and take some of these classes [and] explore different mediums than maybe they normally do."
With fewer than 20 students per class, the workshop will provide personal input from multiple sources. "Very rarely do you have a room fully of people attuned to your writing in a way that you do in a fiction workshop, and it's a gift," Kaschock continued. "Half the fun of a workshop is the peers you have around you and their feedback."
The courses will not be targeted at people with previous experience in creative writing. "For a lot of people it will be an introduction to writing, although all levels are welcome. I imagine … that a lot of people will see this as an inviting way to get started" said Kaschock. Each class will cost about $400 per student. Interested parties can apply online at the Drexel Storylab website, for the tracks that require applications.
Kaschock advocates the importance of cross-disciplinary work, and for that reason noted that those without a background in writing should look into the program.
"I'm a big believer in that if you really pay attention to the world around you really closely, it speaks to you, and that a lot of joy comes from there," she said.