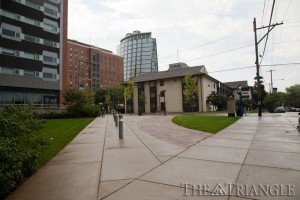 Taline King, a Drexel University freshman in the College of Computing & Informatics, was found deceased in her room in Myers Hall on the morning of Feb. 28.
The University police and the Philadelphia Southwest Detectives examined the scene and found no evidence of foul play. President John A. Fry sent a statement to the University community expressing his sincere condolences to King's family and friends. He encouraged King's friends and those who knew her on campus to visit Drexel's Counseling Center and Office of Religious and Spiritual Life for help dealing with this loss.
To reach counseling professionals students can call 215-895-1415 during normal business hours or 215-416-3337 outside of normal business hours.