The standard elation of completing finals week was shattered when the body of Drexel freshman Stevens Glemaud was found June 18 in the Schuylkill River.
The 18-year-old College of Engineering freshman was originally reported missing June 16 when his family arrived from West Orange, N.J. to help him move his possessions home for summer break and he was nowhere to be found.
After attending a party the night before, Glemaud was recorded by surveillance cameras as he returned to North Hall at 3:15 a.m. Saturday morning. Later, he was recorded exiting the residence hall at 6:11 a.m. and walking east down Spring Garden Street from 31st Street.
He disappeared just a few hours before his family arrived on campus. When his relatives asked his friends where he was, no one could say.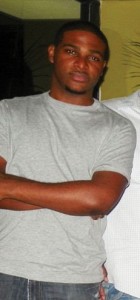 Soon after Glemaud was last seen on security footage, the police responded to a call at 6:40 a.m. concerning a body in the Schuylkill River. However, authorities were unable to find anything during their search.
Authorities later followed up on a separate report about a body in the river near Boathouse Row June 18. Members of the fire department then discovered Glemaud's body near the Spring Garden Bridge a little before 5 p.m. that day.
"We have been in contact with Stevens' family to offer the deepest condolences of the University community, and Drexel will provide our full support and assistance," President John A. Fry wrote in an email that went out to all members of the University community the morning of June 19.
Police never suspected foul play. A medical examiner officially ruled Glemaud's death a suicide June 20.
Members of the Drexel community struggling with Glemaud's loss can reach out to Drexel's Counseling Center for support at 215-895-1415 or after regular hours at 215-416-3337. The Center also offers a peer counseling helpline open Sunday through Thursday from 8 p.m. to midnight at 215-895-1523. The service is composed of trained student volunteers. For more information about crisis counseling, visit drexel.edu/studentlife/ch/default.html.