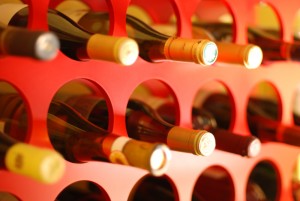 Last term, 16 Drexel University business students traveled to Paris for a real world consulting experience.
Students of worked all throughout the term to develop strategies for a French client — a small family-run wine company based in the suburbs of Paris — to expand their distribution in America and also to increase the number of tourist visits to its vineyards and chateau. For the first time, the students got an opportunity to present in person to the client during their weeklong trip in December.
Per the client's request, students split into groups to introduce newer strategies, mainly on distribution and digital marketing. , guided the students.
Guest speakers also visited regularly to discuss all aspects of the wine industry, from distribution to how wine is made and why certain wines are served in specific restaurants. Speakers helped students understand the business from a very new and a different aspect. They were quite impressed by the way the consultation project was shaping up.
"The class would not have been as successful without going to France. It was worth paying the money to go abroad, and even taking a four-hour bus ride and then a nine-hour flight on the same day to come home, just to see how the client reacted to the presentations," Dyana Baurley, a pre-junior marketing and finance major, said.
The presentation of the company website was a major component of the service that the students provided. The whole team put in a lot of effort to completely redesign the existing website, and also integrated social media into it.
"We were very nervous because in the midterm review, we had to ask him to pay $100 to have a domain and website, which was a big step up from what he was already paying," Baurley said. "This was us showing what we did with his investment. We went into his office and showed him the new website and how to add web pages and information and pictures. He absolutely loved the new style."
The final presentation was just one highlight of the trip. The first two days were spent in Paris, where students took in the sights and visited the Ecole Superieure de Commerce Exterieur, one of the top business schools in France. During the longer stay in Tours, a small town south of the capital, students embarked on a walking-bus tour, visited the Max Vauche chocolate factory and wandered around the Christmas markets.
"There's always something to be said about a consulting class, rather than a class where you sit and read out of a textbook. You have a real segment with a real product with quantifiable numbers and an actual client who will tell you 'yes' or 'no.' It's not so hypothetical, and you have to work within the bounds of what's actually possible," Roger Kfoury, a senior marketing and legal studies major. said.
Students working on this consultation project not only have a better understanding of doing business in the wine industry, but they know how to use their knowledge in their own business settings and come out with newer strategies to improve the way a business works.