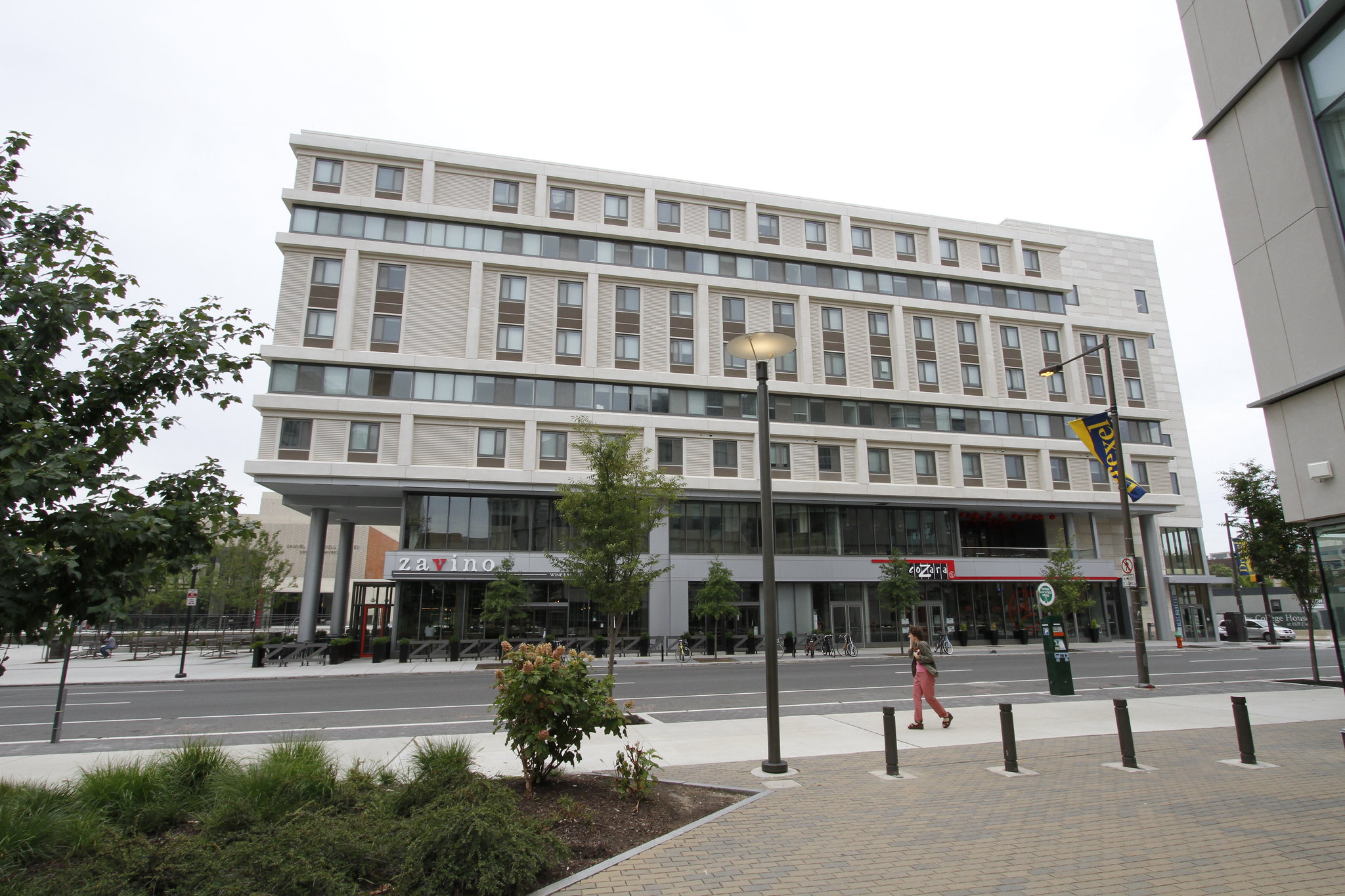 On Oct. 5, Drexel Police received a report of a sexual assault that occurred on Oct. 3 around 5:00 a.m. at 3200 Chestnut Street, the American Campus Communities-owned Chestnut Square housing building.
The Department of Public Safety sent out an university-wide email about the incident on Thursday, Oct. 6 around 4:30 p.m., offering limited details about the incident. The message stated that the victim, a Drexel student whose gender was unspecified, was assaulted by someone they had recently met on the popular dating app Tinder. The alleged assaulter's only known identification is "Leon," a 5-foot-6 white or Hispanic male in his early twenties.
Drexel University Police and the Philadelphia Police Department are actively investigating the case. The remainder of the email included tips on online dating communication, Drexel's Title IX policies regarding gender-based misconduct and links to general crime prevention tips.
The reported assault took place at Chestnut Square, which is owned by American Campus Communities and affiliated with Drexel University, along with two other ACC properties, The Summit and University Crossings. Chestnut Square and American Campus Communities have not yet released an official statement on the matter, but they have ensured that their residents' safety is of top priority. All guests must be signed in at the front desk and the accompanying resident must escort them at all times in all three properties.
Earlier this year, on Feb. 28, a reported sexual assault incident took place at The Summit, one of ACC's properties at Drexel. The email issued to the Drexel community following the incident also mentioned that both the Drexel University Police and the Philadelphia Police Department had been investigating the matter.
Since Tinder was released in 2010, it has significantly impacted the world of online dating, both positively and negatively. Bad actors, sexual assault, harassment and known sex offenders on the platform are some of the most pressing issues related to online dating.
To deal with the dark side of online dating, Tinder's parent company, MatchGroup, hired a Head of Safety and Social Advocacy in September. According to online magazine InsideHook, this appointment is MatchGroup's first time hiring someone to combat inappropriate and dangerous behavior on their dating platforms.
"We must all be committed to doing everything we can to eliminate bad behavior, wherever we can," MatchGroup CEO Shar Dubey said.
This is the fourth sexual assault report that Drexel University was notified of since April 2019.