The Brookings Institute, one of the nation's most influential and quoted nonprofit public policy think tanks, named University City an "innovation district" in its May report. Brookings is dedicated to high-quality independent research and is based in Washington, D.C.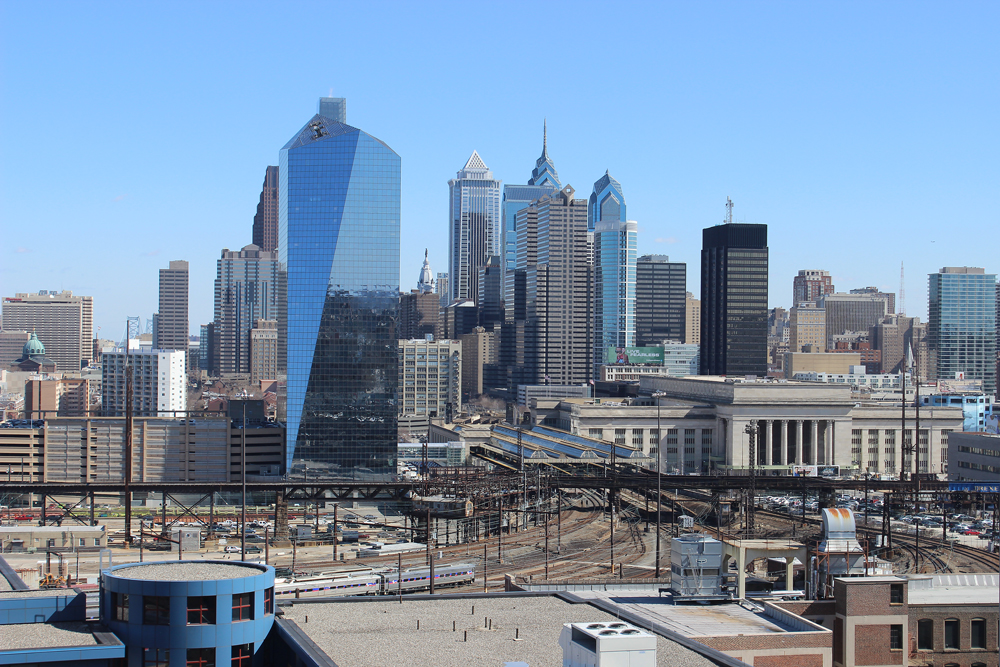 According to the Brookings Institute, an innovation district must contain three types of assets: economic, physical and networking. Economic assets are organizations that support open innovation, such as universities, think tanks and business accelerator programs. Physical assets, such as the Drexel University ExCITe Center, Innovation Center @3401 and The Department of Making and Doing, then provide space for people. To bring it all together, the networking assets, or ties between people, exist among cohorts, such as connecting tech groups to city intramural sports teams.
According to the report, Philadelphia is "leveraging its assets in teaching, research and medicine to become a hub of innovation and entrepreneurship."
In addition, these innovation districts boast high impact in the realms of technology, open collaboration, mixed-use housing and office space, and cutting-edge research. To this effect, innovation districts have a unique and highly important role in spurring significant economic, social and financial development. To be considered an innovation district, there must be room for a high-risk, supportive entrepreneurial mentality to activate the transfer of ideas and promote commercialization.
Anchored by the University of Pennsylvania, Drexel and the University City Science Center, University City was able to exceed these expectations. University City is currently the center of focus in urban planning as the Science Center's Innovation Neighborhood initiative, Drexel President John A. Fry's "Transforming the Modern Urban University" strategic plan and Mantua's federal "Promise Zone" designation all begin to take shape.
According to the Office of President Fry, "Innovation is at the core of what we do at Drexel. You see it in the ExCITe Center and in the research labs in our academic departments. You see it among the students at the [Charles D.] Close School of Entrepreneurship. And you will see it in companies and collaborations that spring up in the Innovation Neighborhood, which over time will anchor the innovation district in West Philadelphia. What's powerful about our innovation district is that it is literally located in the middle of the Philadelphia Promise Zone, the federal designation that was awarded to West Philadelphia in January. It's a neighborhood characterized by high poverty, but also great potential. Some of that 'promise' is surely to be found in exactly the innovation the Brookings report highlights."
University City runs from 30th Street Station to 38th Street, south to University Avenue near the Children's Hospital of Philadelphia and all the way to the north to John F. Kennedy Boulevard and Market Street. Within these boundaries are countless intellectual, physical and financial assets that have the capability to revitalize Philadelphia through educational, commercial and investment programming.
As Drexel gains momentum and sets the pace for growth in University City, students are at the core of this transformation. With the new Close School of Entrepreneurship at the helm of this force, students are able to envision their place in Philadelphia as crucial to its revitalization and stability for long-term prosperity.
Chuck Sacco, entrepreneur in residence and director of external relations of the Charles D. Close School of Entrepreneurship and interim director of the Laurence A. Baiada Institute for Entrepreneurship, is one of the key influencers and is directing students to capitalize on innovation opportunities at Drexel.
"This designation gets it right," Sacco said. "Drexel is a strong hub of innovation and entrepreneurship, evidenced by the educators, spaces and startup community that are in place here through the efforts of the Close School of Entrepreneurship and the Baiada Institute. In the coming months and years we will be expanding our entrepreneurship teaching and research assets as well as working to build an even stronger community of Drexel entrepreneurs."
The Brookings report is able to guide people of all ages as to how to become involved and use these resources to facilitate growth in every realm in Philadelphia. For more information, visit www.brookings.edu/about/programs/metro/innovation-districts.