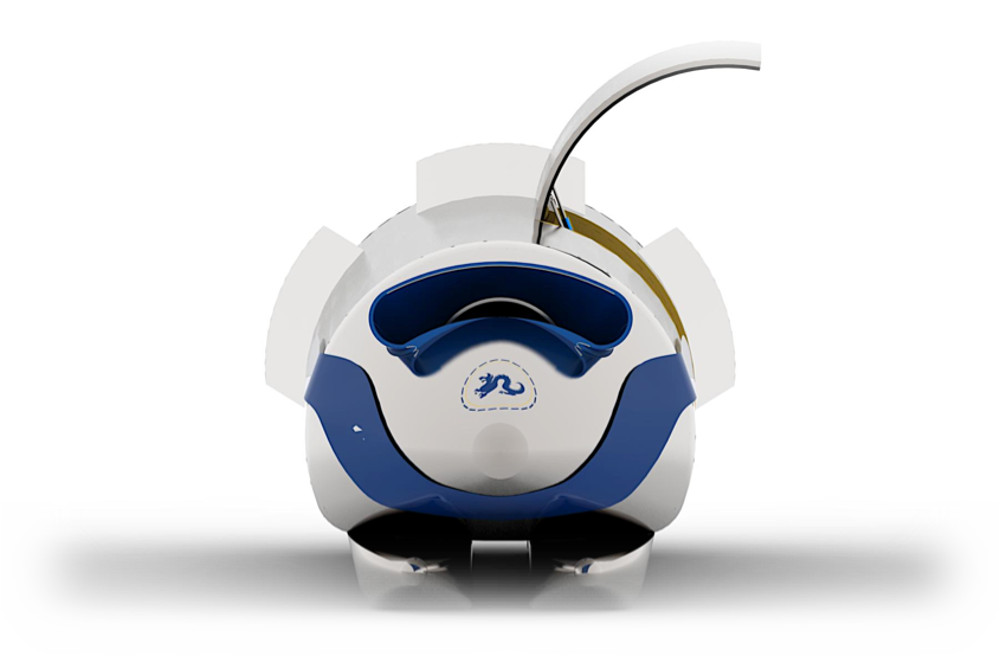 A team of roughly 80 Drexel University engineering, computer science, finance and marketing students banded together to form the Drexel Hyperloop Team that worked for over a year and a half to design and build a pod displayed at a SpaceX competition in California this past January.
Hyperloop is an alternative mode of transportation that would cost less than a train and travel faster than an airplane. Pressurized pods would be sent through vacuumed-sealed steel tubes at very high speeds with little to no wind resistance.  The system would be run off renewable energy, as there would be solar panels attached to the top of the tubes.
Since June of 2015 when Elon Musk, CEO of Tesla Motors and founder and CEO of SpaceX,  announced the SpaceX Hyperloop Pod Competition, the Drexel Hyperloop Team worked to build a pod.
"The team was born out of a senior design for the College of Engineering with 10 subsystems that rolled up into one Hyperloop pod," Miranda Shroyer, a fourth-year junior with a finance, business analytics, and management information systems major, explained.
According to Shroyer, in the beginning there were only about 20 students working on the project, but at its largest, the Drexel Hyperloop Team had 120 members.
"It started as a grassroots effort where students were recruiting their friends and students were recruiting other people within their college and students were working to attain a goal. There was an actual product that was delivered at the end," Shroyer said.
Shroyer, who joined the effort in February 2016, was the leader of the steering committee and the head of sponsorship.
Building a hyperloop pod is not an easy or inexpensive task. The team initially set out with a goal to fundraise $120,000 for parts. In the end, they were able to raise around $75,000.
In order to raise that money, Shroyer had regular meetings with Drexel's College of Engineering associate vice president of Institutional Advancement, Michelle Yurko. Shroyer would detail how much money the team needed and for what purpose and Yurko would help her find connections that could potentially donate money. Some of those connections included Boeing and PECO.
"Drexel supported us wholeheartedly," Shroyer noted. "Drexel will give you anything you need, you just need to find it. The university was so supportive of us and all the hard work we put into it."
Shroyer was initially apprehensive to give presentations to potential donors but with the help of her partner, Yoshi Mua, she was able to get over her nerves. Mua and Shroyer would spend several hours together every week, not necessarily going over their presentation but getting comfortable with each other. Once it came down to actually asking for money, Shroyer had gotten over her fear.
"Presenting was easy and a no brainer,  [Mua and I] got to talk about something we loved… and once I realized that these people are genuinely interested in what I have to say and that I am so excited about this project I was able to move on."
There were several different tier levels for donors. Gold level donors gave over $10,000 and had the largest logos on the pod. These donors included Drexel University, who gave around $25,000, and an Australian biomedical group, ide Group. Blue level donor gave above $5,000, Dragon level donated above $1,500 and Bronze level donors gave above $500. Their logos on the pod varied based on tier level.
"We had a combination of supply donations,  software donations, and cash donations…and we spent all of it buying parts to build the actual pod," Shroyer said.
In order to make it to the final stage of the competition, the team first had to make it through two preliminary rounds. Twelve hundred initial designs were submitted in the first round from 16 different countries. Drexel's design was chosen along with designs from 120 other teams.
These teams attended a design weekend at Texas A&M in January of 2016. After presenting their design in Texas, the Drexel Hyperloop Team was one of 31 selected to move on to the building phase of the competition. Teams built their designs and then showed them off at the SpaceX headquarters in Hawthorne, California this past January.
"When we went out to SpaceX in January, we didn't run our pod in the actual tube but we displayed it and had all our subsystems out and open so you could see what was inside of our pod. In the end, we had six or seven subsystems," Shroyer explained. "What we were able to accomplish in a year was significant but it still wasn't enough time."
The model that was built by the Drexel Hyperloop Team was a quarter scale model and reached a maximum speed of 250 miles per hour. A full scale hyperloop pod could reach 760 miles per hour and fit about 60 people. A 35-minute trip from Los Angeles to San Francisco would cost about $35 dollars per person.
A credit course was offered at Drexel with Professor Pramod Abichandani to look into Hyperloop's real world feasibility.  
"We analysed what a Hyperloop would look like and we determined the best business case, at least initially, is actually cargo because the safety factor doesn't have to be as high and as a long term proof of concept, it's cheaper," Shroyer noted.  
Dubai has invested funds into developing a hyperloop and it is still being looked into as a feasible mode of transportation.
SpaceX plans to make this competition annual, and while the Drexel Hyperloop Team isn't currently active, there is a Hyperloop Competition II scheduled for August 25-27.