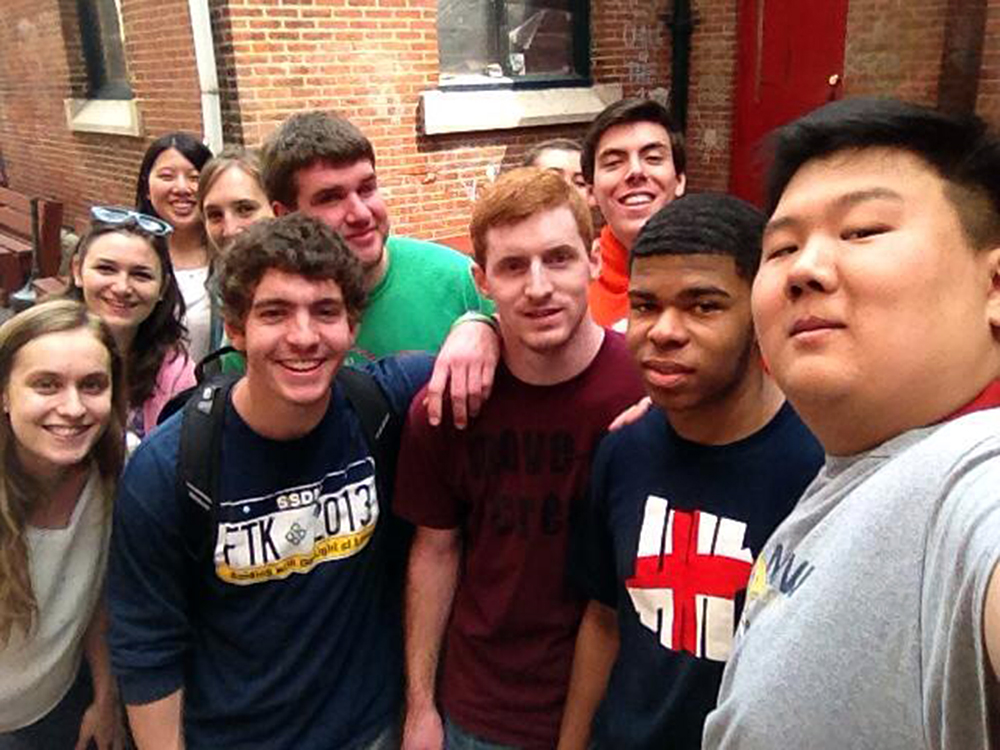 One of the newest organizations on campus, the Drexel Hunger & Homelessness Prevention Coalition, has recently teamed up with fraternity Lambda Chi Alpha, Epsilon Kappa chapter in an effort to help provide food for the Philadelphia homeless population through a national program called the Food Recovery Network.
The program's main purpose is to take excess food from the Handschumacher Dining Center, as well as provide support and relief to the local homeless population. The new partnership with Lambda Chi will help to spread awareness and call for community outreach in efforts to assist the group both on and around campus.
"Teaming up with Lambda Chi just made sense," Joseph Beal, the president of DHPC and a freshman engineering major, said. "Food drives, and now specifically the Food Recovery Network, are all part of their philanthropy effort so they're really taking to it with zeal."
The Food Recovery Network, which influenced the DHPC, is a national organization founded in September 2011 and since then has spread across over half the country, being chartered in over 90 universities. The main purpose of the group nationally is to get students to take an active role in humanitarian relief efforts and philanthropy while also uniting students and locals. By taking surplus food from dining halls on various campuses, the organization helps provide relief for those who cannot afford daily meals.
DHPC helps by sending the food to the local homeless shelter, the closest one to Drexel being the Lombard Soup Kitchen on 42nd and Powelton streets. The group also hosts fundraisers and events in order to purchase goods such as silverware and other utensils to help support the cause.
Every Thursday, members of DHPC and others who volunteered to work for that week gather at the kitchen of the dining center, packing the leftover food that has been left for them and kept warm into one of the volunteer's vehicle. They then take the food and drive it to the Lombard Soup Kitchen, which serves the food to the homeless and food insecure the next day.
One of DHPC's biggest efforts so far is creating a card with all the information that people need should they see someone they belive is homeless and want to help.
"One of the biggest things is that people don't know what to do when they see a homeless person," Beal said. "Trying to raise awareness is a huge priority and [doing] something almost akin to business cards helps supply information very easily."
The cards list things that should and should not be done when finding and helping a homeless person. The information on what shouldn't be done was in response to reports of a recent trend on Instagram, Twitter and Tumblr of users posting photos of themselves with homeless people.
"Frankly, it's degrading," Bengisu Ozbay, a foreign exchange junior majoring in electrical engineering, said. She found the group after coming to the United States. "We're trying to make sure they aren't just ignored. People should want to help so we're trying to make it as easy as possible for people to do so."
Other activities that the group participates in are food drives that teach homeless people to cook for themselves, as well as taking care of any children that are with them. The chapter also provides other services when available, such as helping the local shelters by landscaping.
With all the new changes that are occurring, the group is rapidly expanding and increasing its efforts on campus. They are looking to continue and expand events on and off campus in the future.