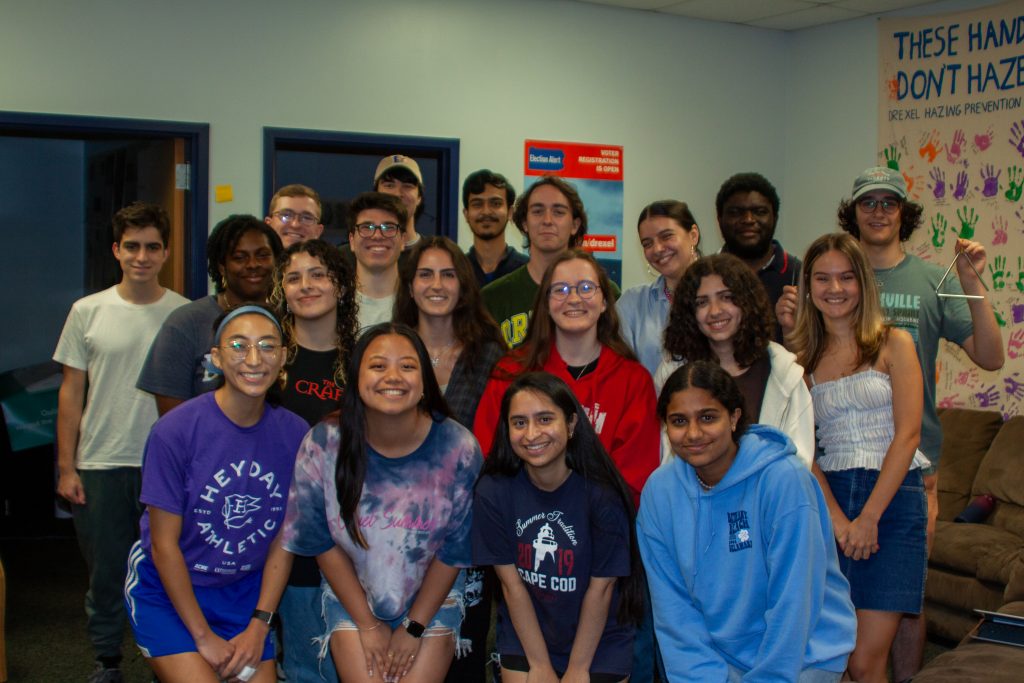 Drexel University's campus becomes a hotspot early every September when all the incoming freshmen officially move into the City of Brotherly Love. Locations like the Mario statue, Race Lawn and Lancaster Walk are undoubtedly crowded with student-run events. This mid-sized campus is home to over 450 student organizations – so you can imagine how many times you will encounter a folding table surrounded by students with flyers in hand throughout the year.
Some student organizations are smaller, boasting just ten active members, while larger organizations are made up of hundreds of members. Whichever sized organization is your calling, here are the different categories of Drexel student-run organizations to join:
Academic, professional and honorary organizations
These types of organizations at Drexel focus on developing students' knowledge in their academic studies and professional growth. You will find over 100 organizations to join that are academic, professional and/or honorary with a focus on a certain discipline. Examples of these organizations include:
Drexel American Marketing Association
Drexel American Society of Mechanical Engineers
Drexel Business of Fashion
Drexel Consulting Group
Drexel Criminal Justice Society
Drexel CyberDragons
Drexel Game Developers Group
Drexel University Student Nurses Association
Drexel Women in Business
National Society of Black Engineers
Club sports
These organizations focus on physical activity and competitiveness. Many of these sports are not considered divisional but still require try-outs to join. To date, Drexel has over 30 different club sports teams, a few being:
Club Powerlifting
Club Swimming Team
Drexel Fencing Club
Drexel University Club Ski and Snowboard Competitive Team
Drexel University Paintball Club
Drexel University Tae Kwon Do Club
Drexel University Women's Rugby Club
Performing arts and fine arts organizations
These types of organizations have a focus on performing and fine arts activities such as a capella, dance, animation and much more. With over 15 student organizations in this category, some examples of these groups include:
8 to the Bar
Drexel Animation Group
Drexel Football Team (Improv Comedy)
Drexel K-Pop Club
Drexel Players
General interest
These types of organizations include any group that involves a student's personal interest in an activity or subject. There are over 30 organizations to choose from in this category, some popular ones are:
Campus Activities Board
Dragon Climbers
Drexel Table Tennis Club
Drexel University Book Club
Drexel University Coffee Club
Drexel's Mastering Cosmetics
The Good Idea Fund
Undergraduate Student Government Association
Weekend Warriors
WKDU Philadelphia 91.7FM
Identity–based student organizations
These types of organizations enable students to find a group they feel accepted and comfortable in. With over 70 different organizations in this category, these groups can range from academic to competitive depending on the discipline. Examples of some of these student organizations include:
Association of Latino Professionals For America
Drexel Asian Students Association
Dragon's First
Drexel Dandiya
Drexel Indigenous Students of the Americas
Drexel Muslim Students Association
Drexel Students for Christ
Drexel Veterans Association
Japanese Undergraduate Student Association
Jewish Student Association
Queer Student Union
Community service, social action and political organizations
These types of organizations focus on enabling students to complete community service as well as educating students about various social issues, environmental issues and more. These organizations also have a positive impact on students' professional development. With over 25 organizations under this umbrella, you can find groups like:
Active Minds at Drexel University
Drexel American Red Cross
Drexel Democrats
Drexel University Circle K
Drexel University College Republicans
Drexel University Emergency Medical Services
TechServ
Women's Empowerment
Although many examples have been provided, there are still so many other Drexel student-run organizations left unmentioned. Students at Drexel are dedicated to pursuing their extracurricular activities and it truly shines through all over campus. To learn more about the organizations mentioned above and other groups, visit Drexel's student organization and event portal, DragonLink.