President John A. Fry released an official statement Dec. 27 on behalf of Drexel University, stating that the University will not be following the example of the American Studies Association in boycotting Israeli universities.
The ASA, of which Drexel is not a member, is one of the largest associations of interdisciplinary studies of American culture and history with almost 5,000 individual members. On Dec. 4, the association passed and announced a resolution stating that it would participate in an academic boycott against Israeli institutions in a meeting of 745 ASA members. They also held an election later in December that was attended by 1,252 voters, with 66 percent voting to endorse the decision of the resolution, 30 percent voting against it and almost four percent abstaining. The voting body for the election was said to be the largest in the organization's history.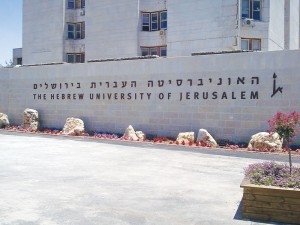 According to the press release on the ASA website, serious discussion of a boycott began about a year ago in response to the U.S. support of Israel despite Israel's violations of international laws and U.N. resolutions. Also mentioned was the harmful impact of occupation on Palestinian scholars and students. The ASA claims that Israeli academic institutions' actions often reflect state policies. The resolution had been debated within the ASA since December 2012 until it was recently passed.
"The recent action by the American Studies Association to boycott Israeli universities threatens to undermine this core commitment and the collaborations and intellectual inquiry through which it operates. We oppose it in sprit and in practice and encourage our faculty to range freely in their scholarship and creative work," Fry wrote in the online press release.
Other academic institutions that have responded similarly to Drexel in rejecting the boycott include Columbia University, the University of California, Harvard University, Indiana University, Johns Hopkins University, Smith College and the University of Pennsylvania.
Provost Mark Greenberg said, "We felt that it was necessary to become a part of the conversation." Drexel has many strong ties with several Israeli institutions. Most recently, Drexel, along with the Children's Hospital of Philadelphia, signed an agreement with Hebrew University in Jerusalem to form a consortium in biomedical research. According to Greenberg, "Potentially lifesaving research would be jeopardized if we said we don't want to work with you anymore."
"The fundamental reason is that universities are special places. They are sites of free and open inquiry. We believe anything is open to research, commentary, criticism. That's why we have tenure for our faculty so they can engage in free and open inquiry," Greenberg continued. "We wanted to go on record and say we were going against any restriction." Drexel has also had partnerships with Palestinian institutions, namely Al-Quds University, with which, according to Greenberg, they are trying to have collaborations along with Israeli institutions.
According to Greenberg, instead of boycotting Israeli institutions, Drexel scholars should be open in their criticisms of violations found in Israel and their relations to Palestine. "We should be writing articles, being critical of what they're doing, holding forums," he continued, saying that if the ASA were to have a boycott on Palestinian institutions, the University would likewise refuse to be part of it. "If you want, you can see human rights violations … in North Korea, in some parts of Africa. It is the University's job to look at the world with open eyes."
Dragons for Palestine co-founder Arhama Rushdi, a senior political science major, said, "I was actually surprised [after reading Fry's announcement]. I know the way Drexel leans, but I didn't think that he would outright come out and say it, especially since we're a typically politically apathetic campus, so I thought that it was interesting that he would choose this instant to come out and speak in favor of Israel."
Rushdi also spoke about how she heard of students finding it difficult to get a co-op in Palestine because it was too dangerous but have found co-ops in Israel much more easily.
"I think they thought it was in their best interest to come out against it. They didn't want to lose [Israeli relations], and they thought maybe infuriating or hurting a few pro-Palestinians that don't have the same resources as Israelis is worth losing the Israeli contacts they have by not speaking out against it," Rushdi said.
Dragons for Palestine is a group that began this past fall in response to the large presence of the Dragons for Israel group on campus, according to Rushdi. The group has hosted several dialogues, including events that have had audiences take roles of people on both sides of the Israel-Palestine conflict at random, in order to help them understand the viewpoints of both sides.
Although the group tends to lean in favor of Palestine, viewing Palestinians as victims in the conflict, Rushdi said that the group has no defined mission statement and that it solely wishes to raise awareness and increase dialogues on the issues regarding the conflict and Palestine. "Even if you're pro-Israeli, come to our organization and talk about it," Rushdi said.
"I can see why the University said that. There are a lot of universities that said that. I mean, Harvard's president recently gave a statement. That doesn't mean I agree with it. I think that something good that's come out of it is that it's increased dialogue about the issue, and that's always a plus no matter which way it goes," Rushdi said.
In reference to the boycott itself, Rushdi continued, "I think the most important part of the boycott is the symbolism. A lot of people are comparing it to what happened when U.S. policies shifted toward South Africa during apartheid. That's why people find this to be a landmark decision. It shows a shifting public opinion, at least from scholars."
"A big term that has come up since the boycott started is this phrase of 'academic freedom,'" Rushdi said. "A lot of people, including President Fry, have argued that by doing this we are hindering the academic freedom of Israeli universities, and what I hope to achieve is to get people thinking. We are making such huge statements that we're taking away Israeli academic freedom, but we're not thinking that every single day Palestinians don't have basic freedoms. I feel like academic freedom is a higher order of freedom. Before that comes the right to be an equal citizen, the right to travel without constantly being frisked or being within a wall. Before academic freedom comes the freedom to have access to institutions of higher education."
Dragons for Palestine is hosting a series of events for Palestine Awareness Week beginning Jan. 19. The events will feature a Palestinian scholar, international lawyers, movies and debates.
–Updated January 16 at 11:16 p.m.–
Boaz Levin, a marketing student, wrote in an email, "I fail to see how cutting off ties to Israeli universities furthers the interests of peace and coexistence. The [American Studies Association] is not making a move that will create peace but one that will continue to embrace hate and war."
In contrast, the president of Dragons for Israel had a different opinion on the matter. "I first heard about the American Studies Association from [Committee for Accuracy in Middle East Reporting in America], a nonprofit organization which specializes in media-monitoring and research to ensure accurate reporting about Middle East topics in America. At first, I was shocked and horrified that an academic institution that advocates for free thought would hold a discriminatory boycott of the state of Israel, a country that was recently ranked the second most educated country in the world and recently honored Mais Ali-Saleh, a female Arab student from Nazareth who was named the Valedictorian of Israel's top medical school," Asher Breverman, a pre-junior mechanical engineer, wrote in an email.
He also believed that the idea of academic integrity was at risk because of the boycott and that it was unfair to single out Israel.
"Furthermore, the boycott puts all of the blame of the Israeli-Palestinian conflict on Israel's shoulders. There is no mention, on one side of the spectrum, [of] Palestinian terrorism and, on the other side of the spectrum, collaborations between Israeli and Palestinian universities," Breverman said.
"As a student of Drexel University, I could not be more proud to see President John [A.] Fry come out in rejection of ASA's boycott. Boycotting a country's academic institutions does absolutely nothing to progress peace. Instead, it fosters animosity and further separation between the two peoples," Breverman continued. Dragons for Israel will be having an event Jan. 28, featuring keynote speaker President John A. Fry on Drexel's initiatives in Israel.