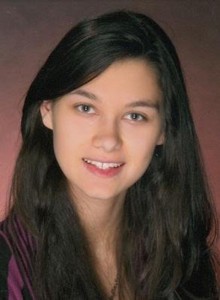 Drexel University lost Taline Nicole King, 18, on the morning of Feb. 28. King was found deceased in her room in Myers Hall. Police arrived at about 12:30 p.m. to investigate the scene and students in Myers were reportedly informed about King's death around 4 p.m. that day.
"I was unaware of the event until Saturday afternoon, when Rob Phipps, the residential director of Myers, informed us of Taline's passing," Zhefeng Liu wrote in an email, speaking as both a resident of Myers Hall and a graduate alongside King in Moorestown High School's class of 2014.
"My friend next to me already knew, since she has friends on the first floor; I assume [most of the people on that floor] knew of the event before the rest of the building," Liu wrote. While the police determined that there was no sign of foul play, the official cause of death has yet to be determined by the medical examiner's office.
As a freshman of Drexel University College of Computing and Informatics, King had only been on campus for about six months and had yet to get involved with any of the University's clubs. However, in high school, she was reported to be quite a bright "A" student with broad interests ranging from photography to physics and mathematics. She was also part of many organizations, such as the robotics club, the band and the photography club.
"I did not know her too well. I remember we were in the same calculus class, and I remember being amazed by her skill and passion for the subject," Liu wrote of her awe at King's academic ability.
King's peers from Moorestown High School described her as a kind, thoughtful and passionate individual.
Maia Mirchandani, a senior at Moorestown High School, said that King was a quiet but very sweet girl. Mirchandani recalled a time when she saw King's fun-loving and competitive side at a laser tag event for the school's robotics club: "She ended up beating nearly everyone at laser tag, including some of our mentors, when our robotics team went to play. She was surprising that way, in other areas too, like her knowledge of physics. She had an easy laugh, and was a good listener."
Another one of King's friends, Lindsay Sergi, now a freshman at Georgetown University, illuminated King's benevolence. "Taline was one of the sweetest people I knew. She was always willing to help you out when you needed it and give you a hug when you were having a bad day. She was extremely passionate about subjects like photography and physics in a way that would make anyone jealous."
Andrew Seibel, principal of Moorestown High School, released a written statement on behalf of the school district concerning King's death as well. "We are deeply saddened to learn about the passing of Taline over the weekend," Seibel wrote. "While at Moorestown, she was a valued member of the band, robotics team and photo club. Her talents were special and she will be dearly missed by all those who were fortunate enough to have shared time, conversation and friendship." The statement continued, echoing Moorestown's feelings of grief over the loss of King as a past student and community member.
King's friends and family have established The Taline King Charitable Fund as a New Jersey nonprofit corporation in her memory. In lieu of flowers at King's funeral service on March 7, the family asks for contributions to this nonprofit. The Fund is currently $1,945 into its goal of $5,000. Donators to this fund can help to support organizations for young adults focusing on arts, science, technology and engineering in King's name.