International Students and Scholar Services hosted an American Culture Series discussion on social media to students curious about today's online networks of interpersonal communication Feb. 12. Brad Levinson, director of marketing and social media at Drexel, led the interactive conference exploring popular social media networks and the best practices of students on these platforms.
The ACS is a monthly program in which ISSS invites Drexel faculty and staff to present on topics relevant to acclimating students. The discussions are geared to help scholars have a richer experience during their time at Drexel and provide them with knowledge that may be useful to them in the future. Topics are academic or social, and attendees are invited to ask questions on the topics.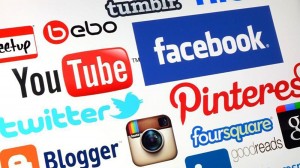 When first started, ACS events were targeted toward international students. Recently, Amanda Tarczynski, coordinator of ISSS, has tried to incorporate subject matter that would appeal to all students.
Recent workshops have included "Skills and Strategies for Academic Success," "Improving Presentation Skills," "Communication in the Residence Halls" and "Introduction to Fraternity & Sorority Life."
This month's social media discussion was helpful to international students who had not used Facebook and other networks in their home countries. In July 2009, Facebook was banned in China after independent activists used it as part of their communications network. As a result, the Chinese have largely turned to alternative social media sites such as 51.com, RenRen.com and kaixin001.com.
Levinson, who graduated from Drexel in 2005 and received a graduate degree in communication technology and culture from Georgetown University, noted Facebook's influential role in job hiring. He said that Facebook is still the first place employers check to identify their future employees' personas.
"People want to look for a cultural fit and see if you make sense in their environment," Levinson said.
Tarczynski was glad to emphasize this to international students preparing to enter a competitive job market.
"Because this is a co-op school, it's really important to be professional," Tarczynski said.
Levinson recommended that Facebook users ask themselves the question, "What do you have to gain?" before posting. "Is this content you want future employers to see, or not?"
In China, Twitter and YouTube are also blocked. Microblogs like Sina Weibo, Digo and Zuosa have replaced Twitter, letting users post 140 word updates for an audience of followers to see. Lindsay Tian, a junior chemical engineering major who attended the discussion, said, "They have the same function, same way of running."
Levinson recommended students practice extra discretion when tweeting. Unlike Facebook, which can be classified as a "walled garden," or a closed platform to which the service provider restricts convenient access, Twitter is an open platform whose users' accounts can be easily accessed through web searches.
Twitter is a stage where the snarky and sarcastic perform, Levinson summarized. It is easy to want to vent about work or school and get oneself in trouble. People make mistakes when tweeting content that is wrongly worded or intensely emotional.
"It's so easy to misinterpret these things," Levinson said. "So, look before you tweet. Reread it. Make sure it makes sense. Be careful, because people tend to assume the worst most of the time and get angry. That's what social media's about. It's people getting angry about other people," Levinson joked.
Not only can social media stir negative feelings, it can also distract students from getting their work done. Yinle Xu, a pre-junior double economics and management information systems major, conveyed his love-hate relationship with social media outlets.
"They're time consuming. When you're doing homework, you always want to check what others have posted," Xu said. "It's important to find the balance point between how much time you want to put into social media and how much time you want to study."
Both Tian and Xu agree that young people in China are as obsessed with social media as Americans.
"Back in China, I think almost every young person below thirty or forty has their own alternative Facebook or Twitter account," Tian said. "But, even though our president said his mom and his grandma have a Facebook account, it's not that popular for the older generation."
The discussion also explored the functionality of LinkedIn, Instagram and Pinterest.
Levinson clarified the varying types of LinkedIn users. Top-level executives typically use it to perform industry networking, while middle management professionals use LinkedIn to keep in touch with other people in their field. Those hunting for work use it to perform job searches.
"You get out of it what you put into it," Levinson said.
Levinson was excited to share the ins-and-outs of Instagram. He stressed the importance of hashtags. These keywords are important for helping users search content, since they give name to what otherwise can only be seen.