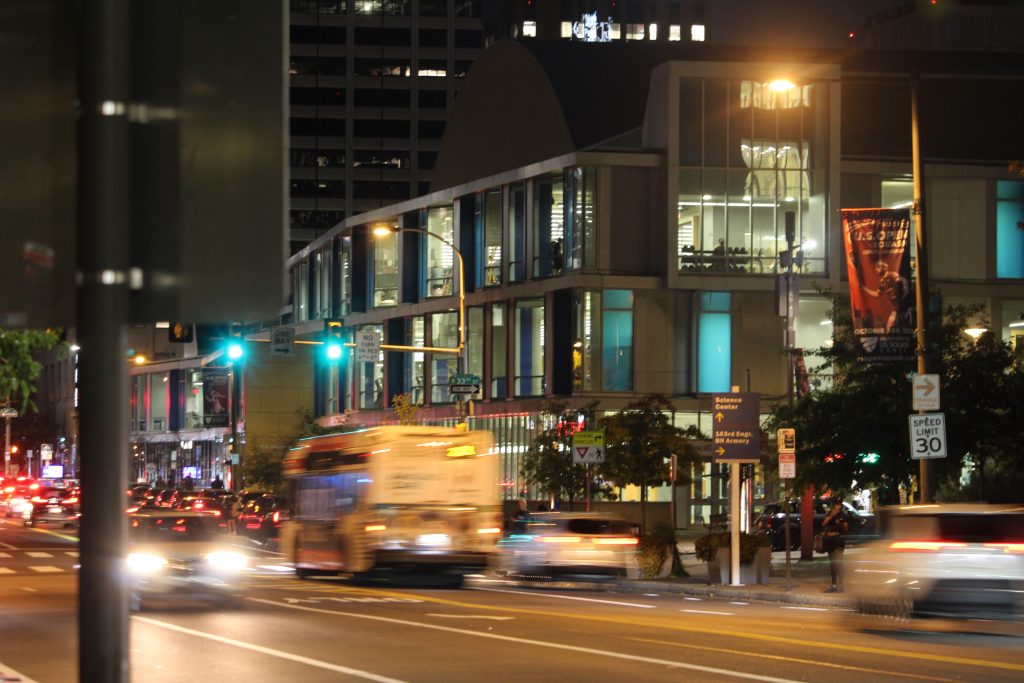 New rankings released by the Wall Street Journal and the U.S. News & World Report place Drexel University as one of the top universities in the country in 2024.
The Wall Street Journal's list of the "2024 Best Colleges in the U.S.," made in partnership with College Pulse and Statista, named Drexel University as 54th out of 400 academic institutions. This year's ranking came as a shock to many, as Drexel was previously named 115th in the nation by the WSJ just two years ago. The article named Drexel as 6th in Pennsylvania and 31st among private universities, excluding liberal arts schools. Additionally, Drexel has been ranked 37th among comprehensive R1 and R2 research universities and has carried the Carnegie Classification of Institutions of Higher Education's title "R1 Doctoral University: Very High Research Activity" since 2019.
In an interview with the Triangle, Sujoy Das, Vice Provost of Institutional Research, Assessment and Accreditation stated that the type of data that Drexel has been reporting to these ranking agencies has largely remained the same over the years but that these organizations "never let us know how they're changing their [ranking] methodology. We just find out when the rankings come out. [U.S. News] did inform us of metrics that they were going to take out from the rankings, but we had no idea what they were going to replace the [previous] metrics with."
The U.S. News & World Report's "U.S. News Best Colleges" ranked Drexel as 98th out of 435 universities and 50th in private universities, and as 18th "Most innovative." For comparison, Drexel was ranked 105th in the nation by U.S. News last year. The revised list came with the addition of two new categories, where Drexel was placed 17th for "Best Academic Programs Learning Communities" and 22nd for "Best Academic Programs Service Learning."
Paul Jensen, Executive Vice President and Nina Henderson Provost, believes that the cause behind Drexel's rise in ranking is twofold: (1) recent changes in metrics by these ranking organizations are better reflective of Drexel's long-standing emphasis on student outcomes and social mobility, and (2) over the past several years, Drexel has been actively working to improve retention and graduation rates.
The criteria for the college and university rankings have been revised this year to place a greater emphasis on measures associated with post-graduation earnings and salary impact. Other criteria used to evaluate the U.S. academic institutions include graduation rates, first-year retention rates, social mobility, faculty resources and research, and academic reputation amongst peer institutions.
This shift in metrics is well aligned with Drexel's foundational mission to increase access to education and improve post-graduation success. For instance, for a private university, Drexel enrolls a particularly high percentage (roughly 30 percent) of eligible and first-gen students, and with Drexel's renowned co-op program (ranked #2 in the nation by U.S. News), students are given ample opportunities to help prepare them for long-term success. Additionally, starting in 2015, the university has adopted more selective enrollment policies that better support students with increased advising and financial aid. After one year of implementation, these policies led to a 9 percent increase in Drexel's graduation rate, from 71 percent to 80 percent.
"We've [been] much more focused on student success, and the [ranking] industry is aligning with what Drexel has always been about, which is preparing students for long-term success and access to education," mentioned Jensen in an interview for the Triangle.
"Our practice is not to chase rankings. We don't look at what the formula is and then try to game the system. We do what is best for our students long-term."
Drexel's rise in the national rankings of colleges and universities reflects the University's mission of integrating accessible, high-quality education with an inclusive and immersive learning environment to maximize post-graduate success for their students.
"I think that sometimes rankings, historically, have been way too superficial in what they're measuring. And so, a shift to more meaningful things like student outcomes and social mobility is what higher education needs. Of course, it's good for Drexel if we are ranked higher [because] it helps build our reputation, and I think this is important to all families who come here. It's particularly important in international markets where they rely on rankings more than other ways to evaluate universities, so in this sense I think this is a significant development for Drexel," said Jensen.
More information about the Wall Street Journal and the U.S. News & World Report rankings can be found at 2024 Best Colleges in the U.S. and U.S. News Best Colleges.