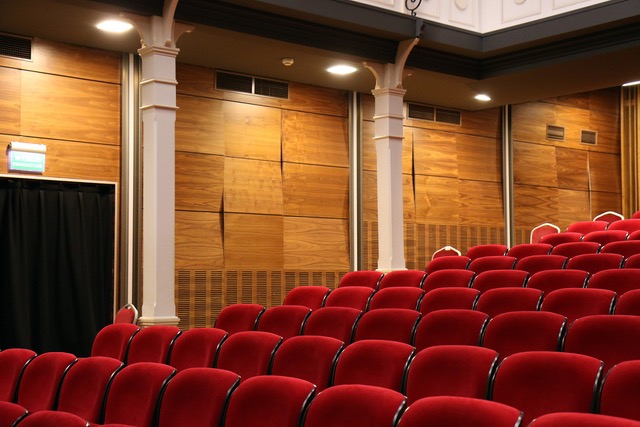 Drexel University's Department of Performing Arts will hold a "Future of American Playwriting" symposium in connection with EgoPo Classic Theatre as part of EgoPo's John Guare Festival, Feb. 3 at 4 p.m. in Nesbitt Hall.
Featuring four playwriting connoisseurs including award-winning Guare, as well as local playwrights Jacqueline Goldfinger, James Ijames and Bruce Graham, the symposium will be moderated by Broad Street Review editor-in-chief Wendy Rosenfield.
"It's going to be very insightful from four very different views," Graham, the author of 14 published plays, said. Graham teaches film and theater courses in the Westphal College of Media Arts & Design.
Although all four panelists work in the same industry, each one has different backgrounds, experiences and viewpoints to bring to the discussion, he explained.
Guare, best known for the plays "House of Blue Leaves," "Six Degrees of Separation" and "Landscape of the Body," has been writing plays for almost 50 years and has won multiple awards including a Tony, Laurence Olivier and Obie, and was a Pulitzer finalist and an Oscar nominee.
Goldfinger and Ijames are also notorious playwrights currently based in Philadelphia. Goldfinger teaches playwriting at the University of Pennsylvania, while Ijames is an assistant professor of theatre at Villanova University.
Graham said his role in the symposium was going to be the "resident curmudgeon."
With over 35 years of professional experience, he has seen playwriting from all sides, which he explained has given him a unique, but somewhat jaded perspective.
"I've been in the business for so long — I've been in movies, I've been in television, I've been an actor, I was a stand-up comic — so I've seen a little bit of everything in this business," he said.
While Graham is deeply passionate about his career, he is also slightly pessimistic about the future of playwriting, as it is becoming less popular with younger generations, he said.
"The audience is dying off," he said. "There are too many other entertainment options out there."
However, he explained how he has witnessed vast growth in the numbers of theatre venues, particularly in the Philadelphia area, which does give him some hope.
Graham said that he is sure the symposium discussion will include a conversation about the commercialism of playwriting.
"The business has changed and I'm sure that's going to come up," he said.
In addition to the changing business behind playwriting, Graham said that the structure of playwriting is changing as well, which will likely be another topic of discussion. He says that he has noticed that writers are incorporating far more emotion into their writing, while focusing less on the story-line. He also explained that second-acts are becoming weaker.
Yet, Graham says that he knows that his fellow panelists are likely to disagree on these topics, due to their generational disparities, which will ultimately intensify the dialogue.
Graham says that he is a realist, and this will be apparent through the symposium. He explained that he applies this same pragmatic approach to the classroom as well.
He has been teaching at Drexel for over 15 years and prior to that, he also taught at the University of Pennsylvania, Villanova and Rutgers. He has always been very honest about the ever-changing industry to his students.
"We don't sugarcoat things. We're very realistic about the business here," he said. "There's a practical side to the whole business and I try to make my students realize that."
Graham says that while he may feel considerably bleak about the industry's future, he is very happy that Drexel will be hosting this event, as it will bring attention to the practice of playwriting and theatre production.
"This is a great step forward for our theatre department," he said.
Graham hopes to further synergize the scriptwriting department with the theatre program at Drexel, but for now, he looks forward to the discussions that the symposium will spark.
"You're going to get four very different voices up there and I have a feeling we are going to disagree on some things," he said. "I hope we mix it up a little bit."
Tickets cost $10 and are available on www.egopo.org or by phone at 267-273-1414.