Drexel University's Center for Hospitality and Sport Management and the Monell Chemical Senses Center have declared a formal partnership as of May 5. Two Drexel University students are working at Monell for their co-op jobs and approximately 10 students have researched there in the past year, according to Leslie Stein, director of science communications at Monell. The resulting partnership yields many opportunities for Drexel students in fields of science and food education.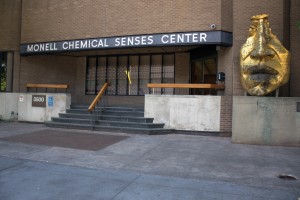 The history between Drexel and the Monell Center has been an amiable one, though a formal partnership has never been attempted before. Jonathan Deutsch, professor and founding director at the Center for Hospitality and Sport Management, talked about the partnership, which will be concentrated within the food science master's degree program at Drexel as well as the undergraduate culinary art and sciences program, in an interview. Deutsch explained how past relations between Drexel and Monell have manifested.
"We've had some co-ops there, we've had their faculty here for guest lectures and as adjuncts, we've toured there, we'd go to lunch together and talk about research, but we've never had really a clear partnership," Deutsch said. With the formation of a formal relationship, both sides will benefit.
The Monell Center, recognized as an international leader in sensory science, is primarily a research facility. The faculty of Monell consists of chemists, biologists, neurologists and other specialized researchers. However, the main supporters of the center are food scientists and members of the fragrance industry. Drexel can offer Monell a pool of talented students in food science who can assist in broadening the vision of the Monell Center's research to better suit the needs of the industries they seek to improve. Additionally, Monell does not only focus on applied research. The wide variety of research opens the door for skilled food science students from Drexel to help turn studies into industry-wide applications and advancements while working with staff from the Monell Center. Drexel's commercial kitchen and academic bistro setting are both areas in which this type of application can take place. The use of facilities gives the Monell Center an advantage as they lack areas in which they can test research applications.
There are various benefits for Drexel's culinary arts and food science programs as well. The food science program at Drexel is quickly gaining recognition from the academic community but is still a relatively small program within the University. The lack of lab space, faculty and funding place multiple limits the program. The Monell Center and its various resources are thus a valuable tool for Drexel students.
"Our students can earn credit by working in labs in Monell, which solves a big problem for us because we don't have enough faculty and lab space to offer a great experience to every student; they do. We can hire their [post-doctoral students] and faculty to teach with us, which solves a nice problem for them because they're not a school, they're a research institute," Deutsch explained. "This is a prime example of how the new partnership will flow both ways."
The first generation of students to specifically benefit from this new partnership will be the graduate students in the food science program in the fall, according to Deutsch. They will be able to work with Monell through co-ops as well as research positions and through classes taught by Monell faculty as adjunct professors. Deutsch showed excitement about the possibilities that may stem from this partnership.
"To me, the headline is that this international leader in research which is right across Market Street. … We've been next to each other for decades and never done anything big, and now we have this great collaboration," Duetsch said. Now, the two long-time neighbors will be able to reap the benefits of their proximity.