Drexel University announced the creation of the Dornsife Global Development Scholars program May 5, with the support of long-time benefactors David and Dana Dornsife. The program partners the University with World Vision, a humanitarian organization, with the goal to prevent the spread of waterborne illness in 10 countries in Africa.
Other areas of focus include preventing malnutrition, promoting gender equality and providing maternal care. Scholars and faculty will contribute to the efforts already begun by a shared initiative between the Dornsifes and World Vision.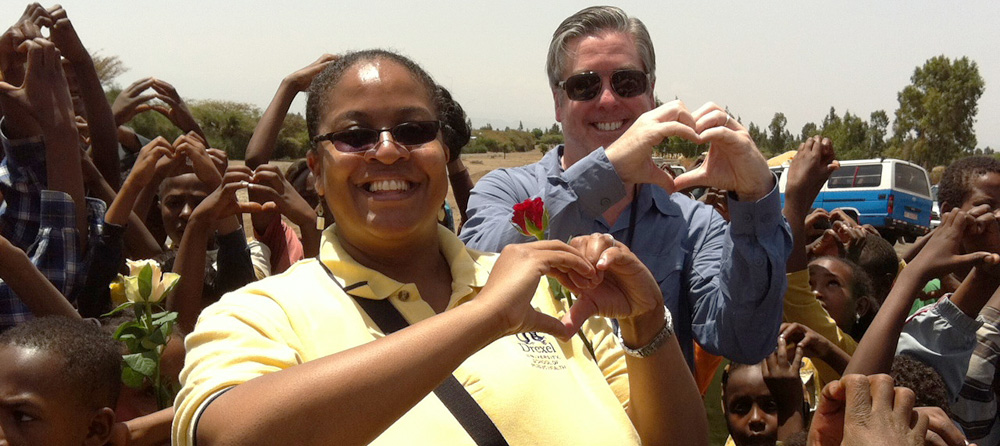 The program is open to undergraduate and graduate students in all majors. Students may apply for jobs such as summer practicums, co-ops and dissertation field work.
Director of Global Health Initiatives and Associate Dean of Academic Affairs at the Drexel School of Public Health Shannon Marquez will be the new program's director. The Office of International Programs and the School of Public Health will handle the collaboration's administrative details, including applications, recruitment, selection and predeparture orientation.
Valerissa Baker, an undergraduate biology major with a minor in public health is the first Dornsife Global Development Scholar. She is currently working in the Southern Africa Region Water, Sanitation and Hygiene Learning Center in Zambia.
"I was very surprised how involved I am in so many projects," Baker wrote in an email.
She spends each day preparing for her operational research project, which will begin in June. Her tasks on weekdays vary.
"I can be found in the field working with the community, back in the city [Lusaka] at a World Vision conference/meeting, the same day in a clinic or even back in the office observing and helping Sponsorship, Education or Food and Security."
The School of Public Health states that 2.6 billion people worldwide do not have access to adequate sanitation, and 884 million do not have access to safe water supplies. According to World Vision, more than 1,600 under age five die each day due to unclean water. This can be prevented by their having access to unpolluted water, basic sanitation and education on hygiene.
"The program's goal includes increasing the access to sustainable and safe drinking water, and this will greatly decrease preventable diarrheal diseases and respiratory infections," Baker wrote. "We aim for full coverage in the 39 Area Development Programs (ADPs) throughout The South African Region (SAR). … Our project drills boreholes [wells] in the villages within the ADPs as well as building latrines."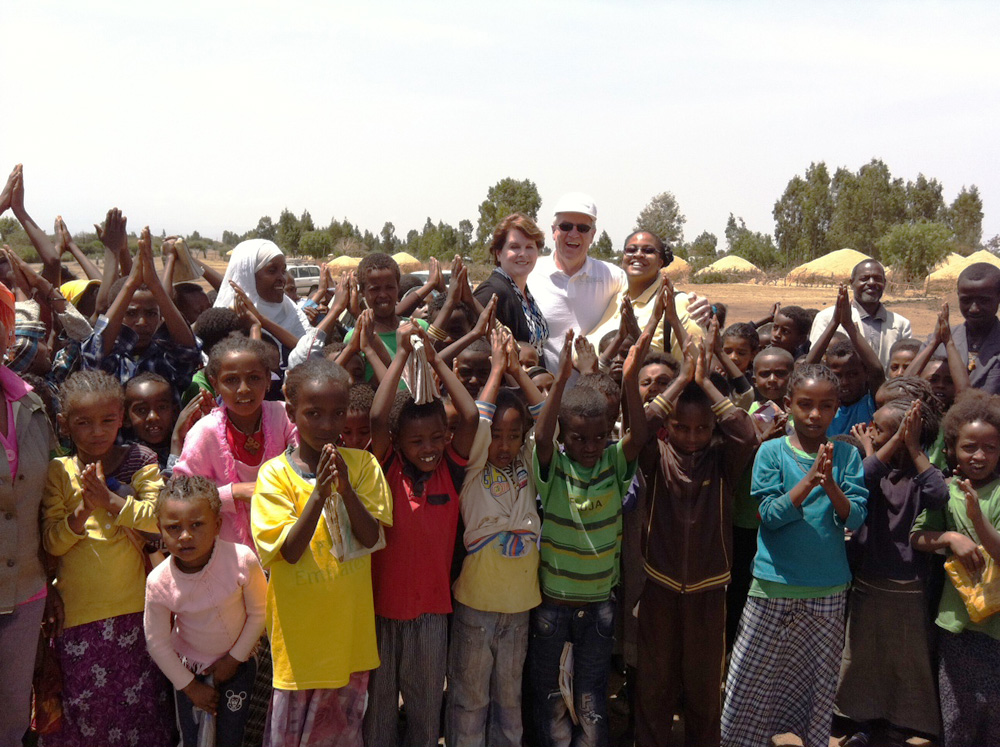 One issue that the organization tackles is providing a sanitary environment for people while empowering the disadvantaged. Women in the countries World Vision operates in utilize water resources the most for purposes such as household drinking water, cooking and laundry. However, they often have less control than men over the management of these resources. Additionally, many girls drop out of school upon puberty because their schools do not have the water and sanitation to meet the needs of menstruating girls.
Another problem is that the communities World Vision helps are "peri-urban": They develop outside of cities. They have high population densities and low incomes. As the communities grow, they face increasing predicaments related to water supply, sanitation and waste disposal.
"A major part of WASH involves changing the community members' behaviors, and that is where I fit in," Baker wrote. She explained that many of the villagers with whom she works still defecate in open fields.
As part of her specific project, Baker has begun a personal hygiene campaign, and she plans to visit 1,100 students in the next three to four weeks. She will be examining the impact of WASH on maternal and child health and present her findings and recommendations to stakeholders. "For now, I am focusing on local communities," she wrote.
World Vision is one of the largest providers of clean water in developing countries, giving a new person access to clean water every 30 seconds. Communities are given water points to own so that they have access to the water after World Vision leaves.
Since 2011, the organization has helped 2.35 million people gain access to unpolluted water and has built 224,051 sanitation facilities. It invests about $70 million per year in 50 countries. Since it collaborated with Procter & Gamble, World Vision has provided 1 billion liters of clean drinking water to those in need.
World Vision works with community leaders to ensure that people of all ages and genders become involved in the local projects. Locals are trained in pump operation and maintenance.