Jeffrey Beard, an associate professor in the Department of Construction Management in the College of Engineering, recently compared two programs that certify buildings as environmentally friendly. He concluded that Green Globes certification is less expensive and easier to complete than Leadership in Energy and Environmental Design, LEED, certification.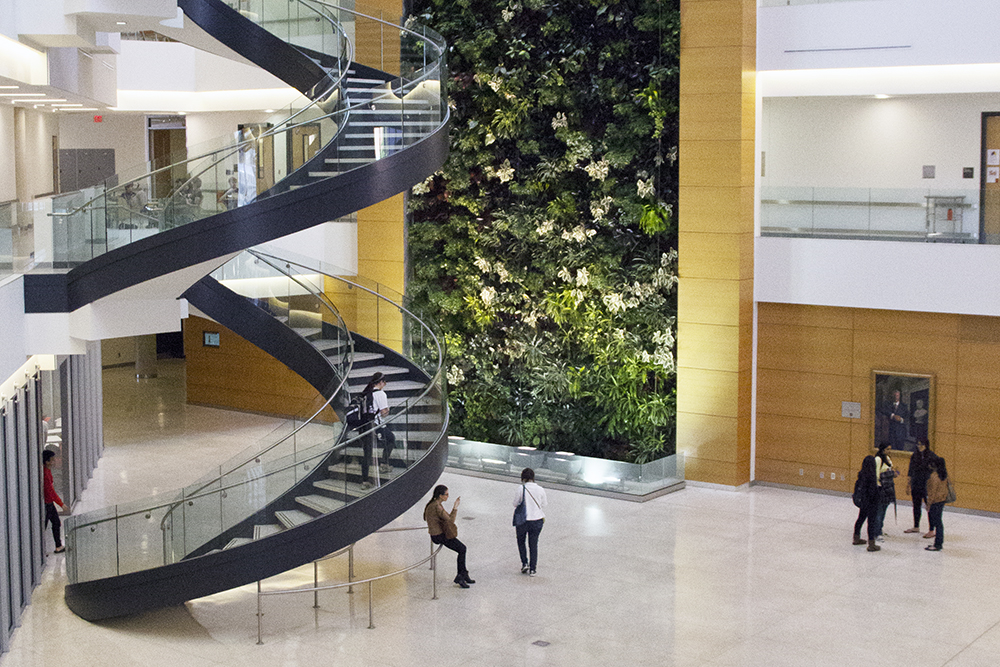 The research centered on the Papadakis Integrated Sciences Building. The building received three Green Globe awards from the Green Building Initiative and a LEED Gold rating from the U.S. Green Building Council.
The LEED certification process for PISB cost $125,000 in internal costs, while the process for Green Globes cost only $9,000. Many of the costs associated with LEED come from administrative work. However, some of the monetary data in the report was estimated because one of the architectural firms involved, Diamond Schmitt Architects of Toronto, declined to provide some of their information on the building. The other firm that worked on the project was H2L2, which is located in Philadelphia.
"If you go through the formal process, there's a schedule of fees [for both certifications]," Beard said. For a new or renovated building seeking LEED recognition, costs lessen if the building project's owners are members on the Silver, Gold or Platinum level. Green Globes prices depend on subscription if the verification is done using the initiative's software or a third-party assessor.
Green Globes is also a quicker validation process. "If it's a smaller, less expensive building [that's well-built], it can occur concurrently with construction. … LEED you would certainly hear back from in 30 days, Green Globes less than that," Beard said.
Beard's research consisted of three components. According to him, the first involved studying costs that are attached directly to the project. "A hard cost is directly embedded in the 'portfolio' [of the project] and it's tied to the 'bricks and mortar,'" he explained.
Second, he looked at costs that are part of the project, but elective, such as an energy audit. Finally, he examined optional costs, such as those incurred from hiring a consultant.
The two certification systems differ in how they approach requirements and how they relate to corporations. LEED certification is awarded before a building is put into use; sometimes a facility may prove to be less efficient than estimated. Unlike LEED, which requires a consultant, Green Globes' certification process is web-based. Green Globes is also friendlier with the timber industry than LEED. But as Beard emphasized, "Despite their faults, Green Globes and LEED are trying to demonstrate to us [how to build energy-efficient facilities]."
"If you go back 15 years ago, there weren't any [green building] rating systems at all," he said. The first originated in Great Britain. LEED and Green Globes are only two of many. "[One Canadian website lists] about 900 programs worldwide," he said.
"There are [other] programs that give you enough instruction books that you can self-certify," Beard said.
PISB is the only Drexel Main Campus building that is LEED certified. Other buildings have been certified by Green Globes, such as the Recreation Center, Millennium Hall, Northside Dining Terrance, the URBN Center and Gerri C. LeBow Hall. In 2009, Drexel was the first university in the country to commit to the Green Globes system.