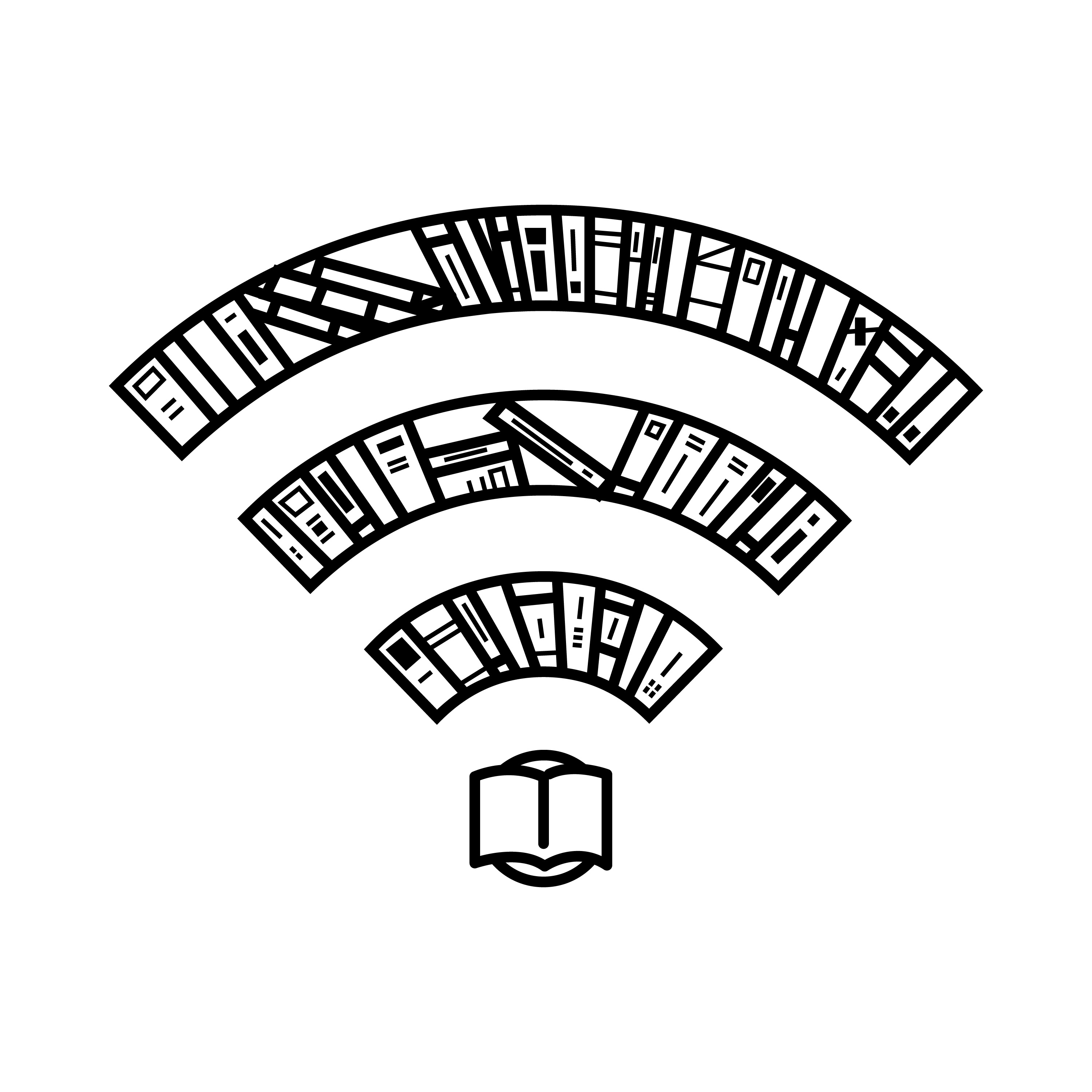 Students and librarians asked "What's a Library to Do?" during "Information in the Internet Age" Nov. 12, part of the Pennoni Honors College Dean's Tea series.
The Dean of Libraries, Danuta A. Nitecki, opened the discussion by explaining her motive was  to receive feedback on Drexel University's Hagerty Library.
"What is a library? What should it be? How should it serve students?" Paula Marantz Cohen, dean of the Pennoni Honors College, posed to brew conversation among the dozen students who attended alongside five college librarians.
Some students said that they use the library as a study area, as well as a place to get books from when they don't want to buy them.
"I see a library as not really a study place for me because usually I sit in Creese — because a library is more where I'd meet a friend," Miriam Sachs, an honors student majoring in general studies, said.
Other students discussed how they tend to be more comfortable in the Philadelphia Free Library, because the design of Hagerty throws them off.
"My follow-up question would be according to the signage: is there not enough or too much?" Katherine Fisher, part of the client services at Hagerty Library posed.
Another student said that it's more the organization of the books that throws her off, rather than the signage itself.
However, it all depends on preference; others did not find libraries to be necessary at all. In fact, they found them to be more of a "last resort" for finding information.
Dean Cohen redirected the conversation to the overload of information in the world today, which was the overall topic.
The students agreed that our generation is a lot better at using technology to immediately find the information we need.
The accuracy of that information that our generation can find so quickly is what Cohen questioned.
Phoebe Dixon, the librarian of business, concurred.
"Students come to expect that the information is out there, where in some cases it's not and when it's not, what do you do?" she said.
Cohen, who teaches English literature, contends that laptops affect her classes negatively, which she says is part of students' immediate need to receive information.
The arrangement of the classroom plays a major role in this as well, Cohen and Kumru E. Kastro, the Librarian for Life Sciences, explain.
"This is a family therapy technique, and I will move my students around from where they usually sit and you will notice that it changes the dynamic of the classroom," Cohen stated.
Nitecki brought the discussion back to the the library and how students have ownership of it, because it's their collaborative space.
The students reacted to this and recognized that people using the space to study during midterms can also relate and "suffer" together like a team.
Cohen asked what dream renovations attendees would like to see and both students and librarians replied that they'd like new furniture — specifically new chairs. Some students also said the space is too small.
Nitecki finally mentioned that the Undergraduate Student Government Association has come a long way in providing ideas and acting on them improve the library.