Joseph B. Hughes, Ph.D., will enter his post as dean of Drexel University's College of Engineering Jan. 15, 2012, President John A. Fry announced in an email to the University community Nov. 30.
Hughes currently serves as Karen and John Huff School Chair at the Georgia Institute of Technology and is both a professor of civil and environmental engineering and of materials science and engineering at GIT.
"I'm extremely excited to be a part of the Drexel team, and I'm impressed with the members of the Drexel community," Hughes said in a Georgia Tech College of Engineering press release.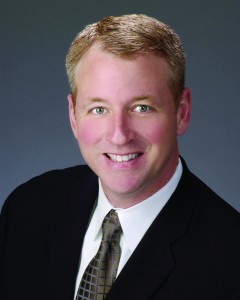 In his new role, Hughes will lead Drexel's largest college, composed of over 3,500 students and six departments focusing on "research and experiential and global education," Fry wrote.
Before his time at Georgia Tech, Hughes was on the faculty of Rice University. He currently serves on the Environmental Protection Agency's science advisory committee on environmental engineering, is actively involved in the National Academy of Engineering's Frontiers of Engineering program, and is a Diplomate of the American Academy of Environmental Engineers.
In addition, Hughes has received several awards and honors including the McKee Medal from the Water Environment Federation and the Walter P. Huber Research Prize from the American Society of Civil Engineers.
Hughes earned a bachelor's degree in chemistry from Cornell College and a master's degree and doctorate in civil and environmental engineering from the University of Iowa, according to Fry's message.
Fry also thanked interim CoE dean Bruce Eisenstein for his service.
"He has done a magnificent job for the past 15 months and will continue to work with Dr. Hughes to ensure a smooth transition," Fry said. "I also want to acknowledge the outstanding efforts of the committee chaired by Dr. Donna Murasko, dean of the College of Arts and Sciences, in helping the University find the most suitable candidate to lead our College of Engineering."
Hughes will lead a college that is frequently ranked among the best in the nation and was ranked among the top 25 private undergraduate programs in the U.S. in 2010. In his new role he will report to Provost Mark Greenberg.
"I am confident that we have found in Joseph Hughes the ideal leader to continue to build on the strength of Drexel's renowned engineering programs, expand interdisciplinary research and increase global engineering initiatives," Fry said.
In the Georgia Tech press release, Hughes said, "My wife Laura and I look forward to bringing our family to the great city of Philadelphia and joining the Drexel community."