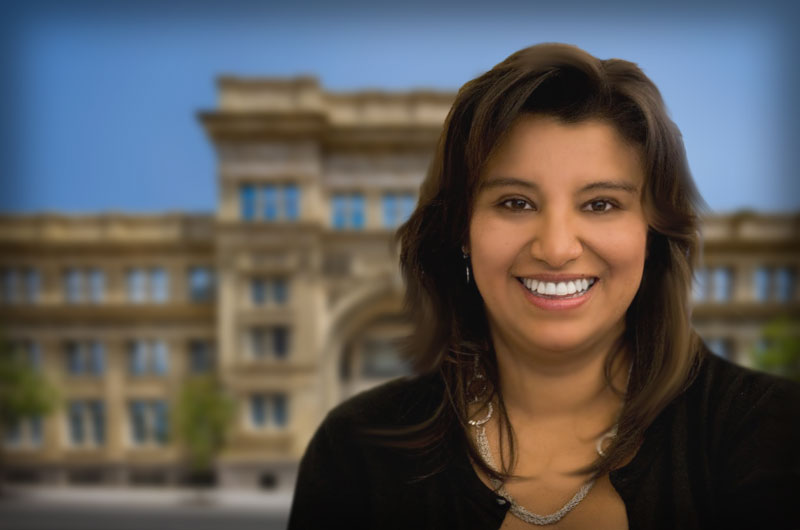 Maria T. Schultheis has been named interim dean of Drexel's College of Arts and Sciences, according to a DrexelNow message from provost and executive vice president of academic affairs M. Brian Blake May 8.
Schultheis will replace long-time CoAS dean Donna M. Murasko, effective July 1, as Murasko prepares to conclude her 16-year tenure as one of Drexel's longest serving deans to return to the faculty at the end of the academic year.  
As interim dean, Schultheis hopes to explore new initiatives with colleagues across the college and the university. She also plans to use her new post to emphasize the college's role in Drexel's overall vision and mission.
The College of Arts and Sciences is conducting a national search to appoint a permanent dean for the 2019-20 academic year. In the meantime, the college will move ahead under new leadership with Schultheis — who is no stranger to the Drexel community.
In 1998, she received her doctorate in clinical psychology at Drexel; she has been serving as a faculty member of the psychology department since 2005, and as department chair since 2016.
Prior to her academic endeavors at Drexel, Schultheis focused her experience on her clinical and research work aimed at the rehabilitation of cognitively impaired populations.
The clinical neuropsychologist received her bachelor's degree at Rutgers University, followed by a master's degree in biological science at Temple University. She completed her pre-doctoral internship at the Department of Rehabilitation Medicine at Mount Sinai Medical Center in New York.
Schultheis is a fellow of the American Psychological Association and currently serves as president of the Philadelphia Neuropsychological Society.