A Drexel indie game designer was selected to attend the E3 convention for his game "Perfection" shortly after starting his self-employed spring-summer co-op.
Greg Lobanov, who often goes by "Banov," is a junior digital media major who has been invited to attend the world's leading trade show for computer and video games. His game "Perfection," which was released May 8, will be showcased at the convention for its quality and the unique challenge it presents players.
Lobanov said this game only took him about two months to create because of its small scale and extreme specialization. Since the start of his co-op, he has had more time to focus on his projects and said that this opportunity has given him perspective on the importance of becoming successful on his own.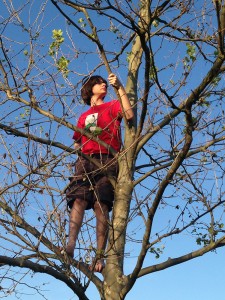 "I think being self-employed is the thing I want to do. What is most important to me is that I am working on games and projects that I care about. I am never going to get the same experience starting low-level at some company," Lobanov said.
As a child, Lobanov got his original inspiration to make games when he created board games with art and craft supplies. He eventually wanted to turn his board games into computer games, using games such as "EarthBound," "The Legend of Zelda" and "Pokemon" to influence his projects. These games have extreme sentimental value to Lobanov because they have, in a way, made him who he is today.
He said making games is the easy part. What he finds most difficult about his co-op is learning how to market himself and his games in a way that will attract other people.
Lobanov hopes to start his own official company this year called Dumb and Fat Games. It is already established in the gaming world. He said he never saw video game making as a profession for himself because he started out with only a few small projects. He said that before his co-op he felt as if he was living a "superhero" lifestyle, attending classes by day and developing games by night.
Co-op has given him a chance to feel like a normal human being again while still working on projects and getting involved with the local game development community. He said he can now focus on producing and marketing quality games rather than juggling schoolwork and his gaming career.
For now, Lobanov said he is keeping his games simple and focusing on design with hopes to incorporate his ideas into larger projects once he is established and self-sustaining. Due to his habit of taking on many projects at once, Lobanov said he is geared toward success. He said he even gives up playing games because of his inherent nature to be productive.
Garth DeAngelis, a lead producer at Firaxis Games who came to speak at Drexel on April 25, 2011, has become a mentor to Lobanov.
"It was an absolute honor just to be in the same room as this guy. I showed him some stuff I was working on, and then co-op started happening and I asked him and he said yes," Lobanov said.
Even with a mentor, Lobanov said he mainly works on his own. "Pollushot," "Phantasmaburbia" and "Sling It" are other games Lobanov has created. He has three games in the iTunes App Store already, two of which were self-published.