The Drexel community mourned the loss of Jean-Claude Bradley, an associate professor in the Department of Chemistry, whose death was announced May 14. The cause of his death has not been disclosed.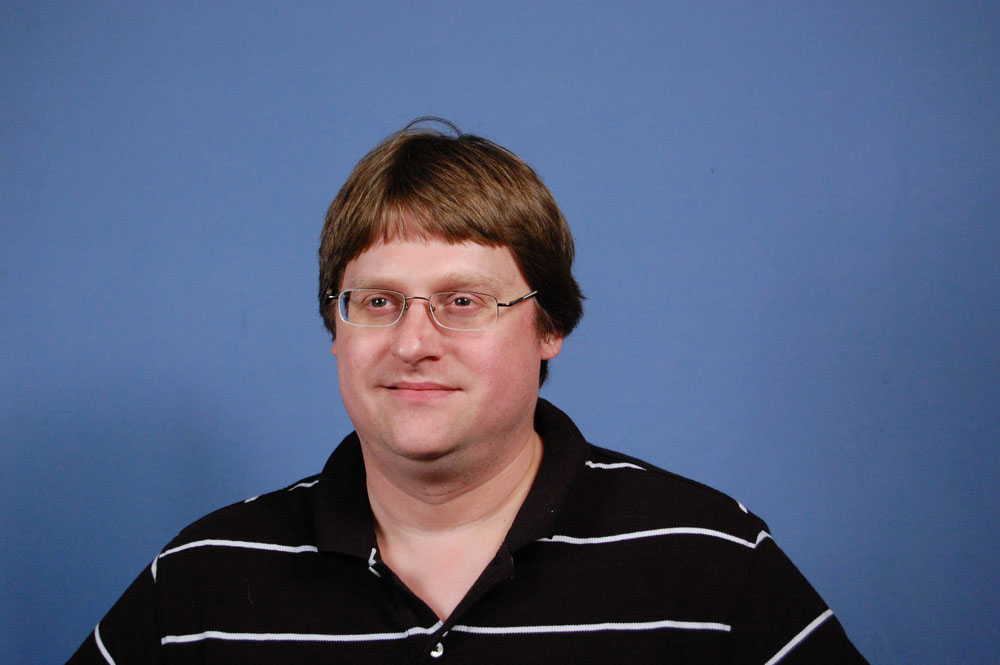 Bradley joined the University as an assistant professor in 1996 and has contributed to the University in various educational projects and in assisting students to succeed academically.
Ira Taffer, the interim head of the Department of Chemistry, said, "He was very good with students and with helping students. He'd given a lot of time to help students. He thought that everyone deserves a second chance. He gave a lot of time and effort to helping them to success."
"Dr. Bradley was always available and never hesitated to join me at the lab bench to provide guidance and input. He cared deeply for advancing scientific knowledge in the world of chemistry in a manner that was meaningful and significant," Matthew McBride, a senior chemistry major who had been his student since 2011, wrote in an email.
McBride continued, "I am grateful to my mentors for helping me to mature as a scientist. I am grateful to Dr. Bradley for providing me the opportunity to get started in research and to present at various conferences. He helped me gain a broader understanding of ways to disseminate findings to the scientific community."
One of Bradley's most well-known projects is the Open Notebook Science, a phrase which he coined for the practice of publishing the entire primary record of a research project publicly online in order to reduce financial and computational restraints, as well as to permit public access to that raw data. The research will be published on a wiki called UsefulChem, which Bradley established in 2005.
McBride had worked with Bradley on several projects, including utilizing Open Notebook Science and participating in the Champions of Change event at the White House to promote open science.
"Fall quarter of my first year at Drexel, Dr. Bradley taught my UNIV 101 class. After one of the lectures, I asked him about getting involved with research. I was interested in gaining lab experience and training on the use of instrumentation, particularly in the area of organic chemistry. A day or two later I came by his office to talk more about research with him, and I was conducting my first experiment 15 minutes later," he wrote.
"He was very reflective. He believed in a kind of reporting of science that most people have not done; he believed in what's called the open notebook science," Taffer said.
McBride added, "He believed in teaching students through hands-on experience and felt strongly that scientific data was only useful if it survived past the bounds of a lab notebook and was available to the entire scientific community."
According to Taffer, Bradley was very concerned with providing scientific researchers with precise information.
"He was very passionate that the literature should be correct. When we publish things, for example, he was very big on melting points of compounds. If you go into the literature and look, sometimes there are multiple numbers associating with the same compound, which shouldn't be, and he was very passionate about figuring out what's the right answer and the literature should be correct," Taffer said.
In June 2013, the ONS had granted him an invitation to the White House for an open science poster session.
In 2004, Bradley served as the e-learning coordinator for the College of Arts and Sciences. His role was to lead the University's strategy to buy a virtual island in "Second Life" to assist students and faculty in exploring new teaching and learning methods.
"He had a great passion for using online tools to teach, and he thought it was a great value in that, and he worked very hard on how to do testing that could easily be done," Taffer said. "He put a lot of thought and effort into online education and the value of it. He [was] very progressive in that way."
"Dr. Bradley served as a mentor to me, and I will forever remember him as someone who has helped shape my thinking about scientific research," McBride wrote.
An open memorial is being planned, tentatively, at the end of this spring quarter for anyone to come and pay respect to Bradley.