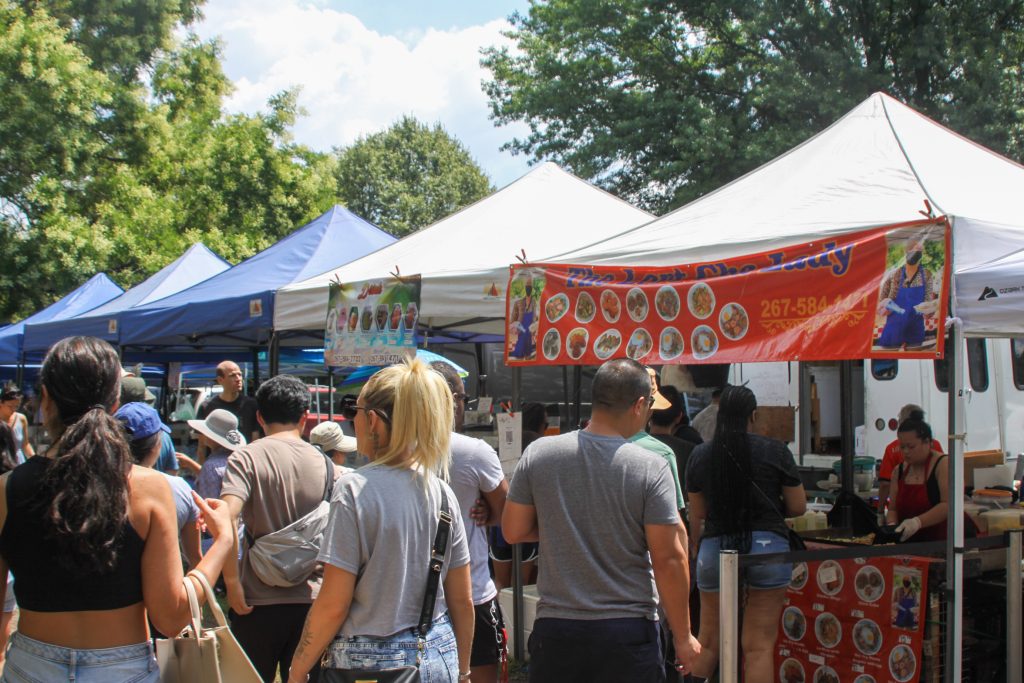 Since April 1, the Southeast Asian Market has been open in FDR Park from 10 a.m. to 6 p.m. every Saturday and Sunday. Until Oct. 29, the market will be located near the Taney Baseball field by Picnic Area 11.
According to their website, the community started in South Philadelphia with Lao and Cambodian refugees. Soon, "a Lao lady [was] making papaya salad out of her blue van, her husband nearby on the grill under a tree, cooking chicken wings stretched out on skewer sticks."
While more people started to gather to enjoy authentic cuisine from Cambodian and Lao vendors, police harassment threatened the small businesses for 40 years. It was not until the Cambodian Association of Greater Philadelphia helped to establish the Vendors Association of FDR Park in 2021 that the market was allowed to continue peacefully.
Walking down the long aisle of vendors, visitors will find family-owned businesses selling cuisine, clothing, jewelry, toys, plants and fresh produce from various Southeast Asian countries, including Thailand, Vietnam, Cambodia and Laos.
There is a wide range of food options across all of the booths including beef, stuffed chicken, lo mein, fried bananas, sugarcane juice and many more. The food is cooked fresh on grills directly beside or behind the booths. Even if two booths seem to be offering the same dish, each vendor is unique in how they cook it or the ingredients they use.
While some vendors allow for online payments through services such as Venmo, most only take cash as connection is not guaranteed in the park. After walking through the market, visitors can relax in one of the many picnic areas in the park.