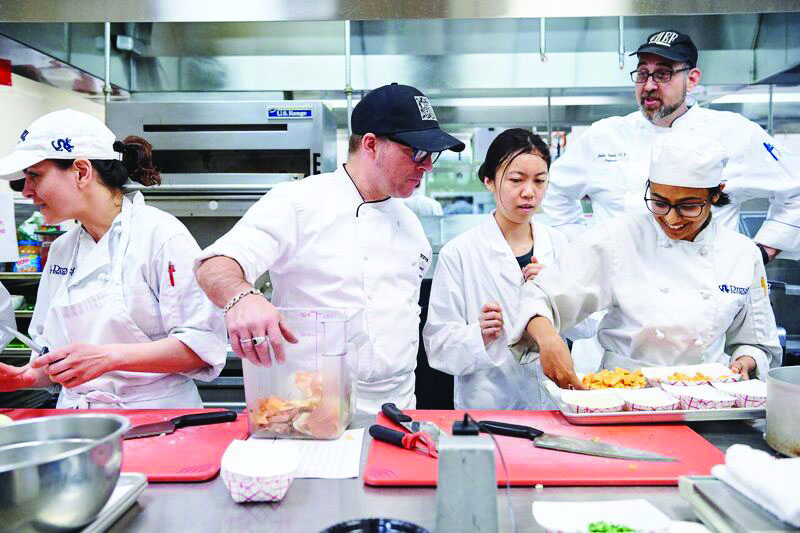 Students have spoken, and Aramark has listened: more vegetarian and vegan options have been added to the dining selection at Urban Eatery.
Aramark, Campus Dining and the Drexel Food Lab held an open tasting at Urban Eatery Dec. 3 for the menu additions to be rolled out at U.C. Veg, the vegetarian and vegan friendly station that focuses on plant-based and seasonal ingredients.
"For winter term, students can expect to see menu items that showcase locally sourced in-season ingredients, such as eggplant, winter pears, kale, collard greens, brussel sprouts and portobello mushrooms," Kristina Coble, Aramark's on-campus residential district manager, said.
Three new menu items, which were developed by Drexel Food Lab in collaboration with the Aramark Culinary Development Kitchen, will be on the menu for the winter quarter.
In addition to a pimento cheese and roasted cauliflower tartine served on toasted wheat berry bread and garnished with tomatoes and scallions, there will also be two new sandwiches. The roasted beet and goat cheese features roasted beets with a cider-herb vinaigrette, baby arugula and goat cheese on a Kaiser roll, while the Korean mushroom sandwich showcases roasted, local portobello mushrooms from Kennett Square with gochujang sauce, a fried egg and scallions on a Kaiser roll.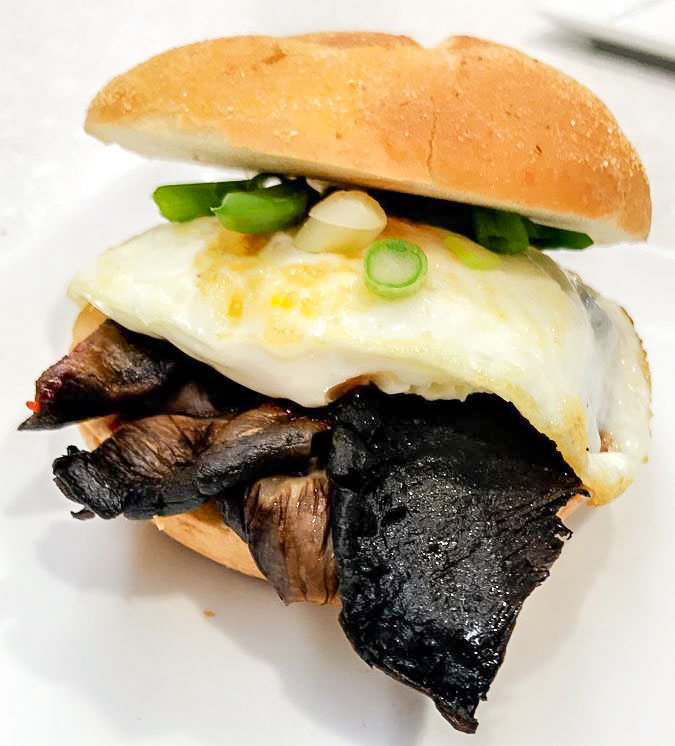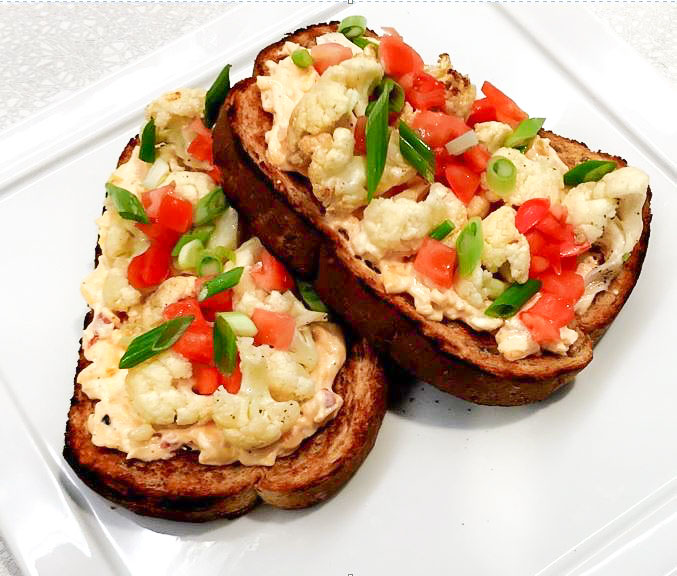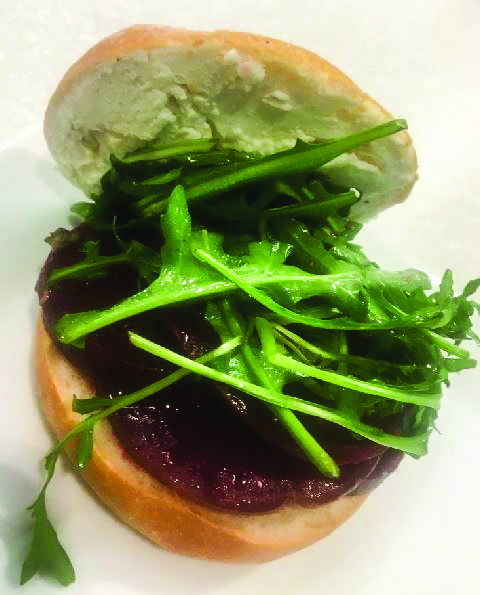 Overall, the team created more than 100 recipes for the U.C. Veg menu, Ally Zeitz, manager of the Food Lab, said.
Chefs from the Food Lab introduced some of the new recipes at the tasting, including four cold dishes and two hot, as well as one dessert. Meatless mac and cheese, vegan chicken parmesan, buffalo cauliflower wraps and chia seed pudding were some of the dishes present.
These options were selected based on student feedback. Aramark reached out to students using comment cards that asked what options they would like to see more of in their dining halls, Coble said.
Much of the feedback given concerned the lack of food options over the weekend at Urban Eatery, as well as a need for more hot, plant-based meals, Coble said.
"Listening to students and talking with them is the best way that we can design menus and program offerings that meet their expectations and create the best student dining experience," she said.
The current U.C. Veg menu includes four handhelds, two signature dishes and three salads. Meals include a soup, bottled water and dessert.
Eventually, menu items will include more options such as smoothies and more international dishes, Zeitz said.
To coincide with the theme of a more plant-based diet, there will now be a farm stand at Northside Dining Terrace every other Wednesday starting Jan. 16. Local produce and foods can be purchased by students using meal swipes or Dining Dollars. The stand is a partnership between Campus Dining and The Common Market, a regional food distributor.
In addition to changes within nutritional offerings, more systematic changes will also be enforced this term.
The Handschumacher Dining Center has extended weekend brunch hours on Saturdays and Sundays to 10 a.m. to 4 p.m., as opposed to the previous hours of 9 a.m. to 2 p.m.
The Drexel Campus Dining Culinary Team and the university dietician will "take over" stations during dinner time Jan. 31 and Feb. 28 for surprise options. Students will be allowed to vote on what goes on the menu at these stations for spring quarter, Coble said.
Pizza will also start being served at the Hans in mid-January, Coble said.
Additionally, on three days this term, there will be a monthly "happy hour" at Northside Dining Terrace in which students with dining plans can use a meal exchange for an entree, side and bottle of water from 2 to 4 p.m at a designated location. This will apply at the Sushi & Hot Bowl station Jan. 16, at the Chick-fil-A Feb. 13 and at  the Subway March 13.
Students can offer additional feedback by emailing [email protected].