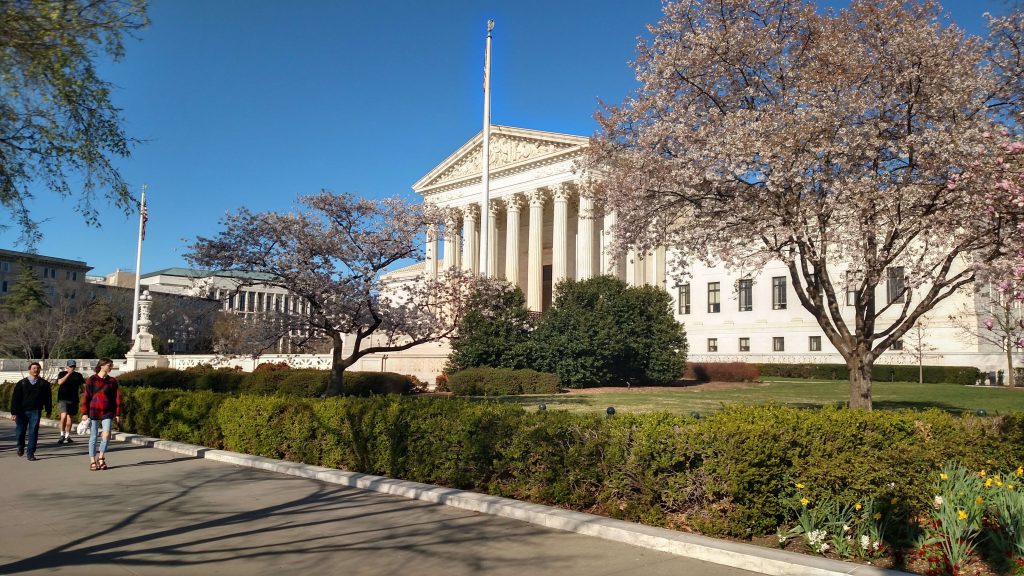 On the morning of June 29, 2023, the Supreme Court ruled that both Harvard University and the University of North Carolina's admission plans were unlawful, with votes of 6-3 for "Students for Fair Admissions v. Harvard" and 6-2 for "Students for Fair Admissions v. University of North Carolina."
This ruling declared that race and ethnicity cannot be considered as a factor in U.S. college admissions to any extent. This will greatly restrict affirmative action policies, which consider race as part of the admissions process with the goal of helping minority groups, especially historically disadvantaged and discriminated-against groups and achieving more diverse student bodies.
This ruling is an overturning of court precedent. Within the past two decades, the Supreme Court has upheld affirmative action policies twice: "Grutter v. Bollinger" in 2003 and "Fisher v. University of Texas" in 2016.
A Reuters poll from February found that the majority of U.S. adults disapprove of college admissions considering race, with 67 percent of white respondents and 52 percent of minority respondents holding this view. However, an Associated Press-NORC poll from May showed that two-thirds of U.S. adults were opposed to the Supreme Court banning racial considerations in admissions, with no significant difference in responses between ethnic groups: 62 percent white, 62 percent Black and 65 percent Hispanic.
Justice Clarence Thomas, the second Black American justice in U.S. history and prominent critic of affirmative action, called the policies "rudderless, race-based preferences designed to ensure a particular racial mix in [colleges'] entering classes." Dissenting voter Justice Sonia Sotomayor wrote that this decision "rolls back decades of precedent and momentous progress." Justice Ketanji Brown Jackson wrote that this decision is "truly a tragedy for us all."
President Joe Biden "strongly, strongly" disagrees with this ruling, saying that "[colleges] should not abandon their commitment to ensure student bodies of diverse backgrounds and experience that reflect all of America."
Former presidents have also spoken out. President Barack Obama wrote that while affirmative action was "never a complete answer… it gave us the chance to show we more than deserved a seat at the table." He further said that "In the wake of the Supreme Court's recent decision, it's time to redouble our efforts." On the contrary, former President Donald Trump said today's decision marks "a great day for America."
In a statement following the decision, Drexel University President John Fry wrote that "Along with our peers, Drexel has regarded consideration of race in admissions as a tool not only for promoting diversity but also for ensuring equitable access for non-white students who historically lacked access to higher education… We will redouble our efforts to recruit, enroll and support diverse classes of students who will succeed at Drexel and make valuable, lasting contributions to our communities, our partners, and our country."