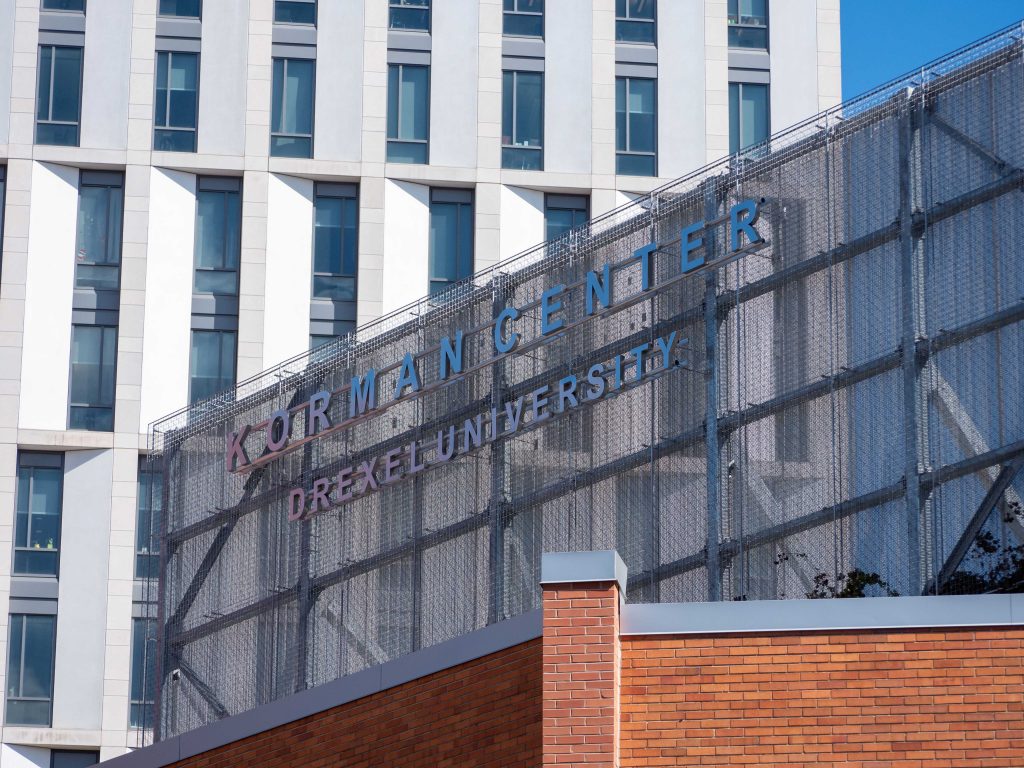 On Feb. 22, Drexel University announced the Academic Resource Center (ARC). Located in the Korman Center, it will serve as the core for academic support on campus. The ARC will integrate the existing academic services around campus into a central location, providing a convenient way for students to access academic resources and opportunities.The ARC will offer services such as tutoring in multiple disciplines, a network of academic resources for both undergraduate and graduate students and comfortable study spots.
The ARC offers tutoring in biology, chemistry, math and physics and also incorporates the Drexel Writing Center. For biology, chemistry and physics, the ARC offers tutoring for most introductory and 100 level classes. For the Drexel Writing Center and the Math Resource Center, one-on-one support as well as remote tutoring options are available. With all of these subjects, students should contact their instructors or visit the ARC's website to set up tutoring appointments. Tutoring in these subjects has been available in the past, however the Academic Resource Center organizes all of these services into one space, making it convenient for students to get the support they need.
The ARC also leads the Learning Alliance, which provides a network of resources and services for students. They offer discipline-specific resources, as well as overarching services like undergraduate research programs, disability resources and the Center for Autism and Neurodiversity, all of which can be accessed through the ARC's website. The Learning Alliance also features the English Learning Center, which offers international students support through tutoring, consultations and diagnostic services.
Another important resource, though not located in the Korman Center, is the Center for Learning and Academic Success Services (CLASS). CLASS supports students through peer and professional academic coaching, workshops on study skills and time management and access to learning specialists. A unique resource of CLASS is the general studies elective GSTD 100, Strategies for Academic Success, which covers topics such as learning strategies, personal development, academic self-management and resource utilization. Additionally, CLASS sponsors StudyPalooza, which is held multiple times a year to help students prepare for finals through interactive study tips, stress relief activities and food.
Rebecca Weidensaul, PhD, will be the head of the Academic Resource Center. As Assistant Vice President of Enrollment Management & Student Success, she oversees the ARC and CLASS, utilizing her years of experience in student life as well as her cooperative approach. Weidensaul supervises student success programs such as the Center for Inclusive Education and Scholarship and the Drexel Autism Support Program.
Weidensaul has two decades of leadership in Drexel's athletics department, and also has experience as a member of the undergraduate admissions team. With her skillset and experience serving Drexel, Dr. Weidensaul has changed the way academic resources are available to students, making the plethora of resources and opportunities available at Drexel even more accessible and easy to use.
The overarching goal of the new Academic Resource Center is to support students and to position them for academic success. The center will serve as a hub for students' academic needs, and is a convenient, streamlined way for Dragons to get the support they need, giving them access to a wide variety of resources all in one place.