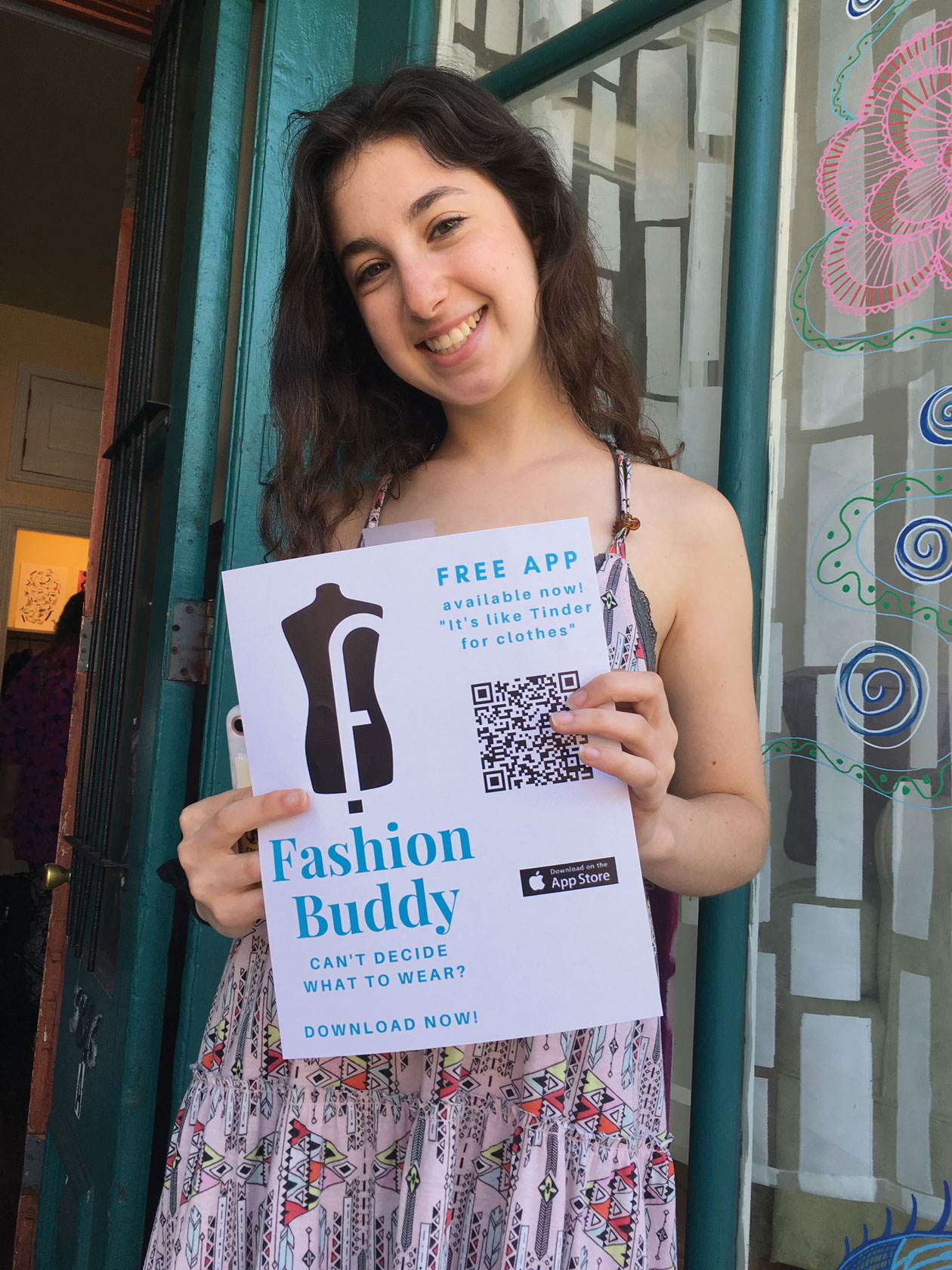 Deciding what to wear for a night out has never been easier thanks to "FashionBuddy," an app created by Drexel entrepreneurship freshman Lindsey Smith.
The app, available for iOS, provides a platform for people to share photos of prospective outfits and get feedback from others about what they should wear.
"With sororities and fraternities, like formal season, I definitely see it being an occasion-based shopping app," she said.
She explained that users first upload pictures of the outfits in question. Then, they enter a description of the event that the outfit is needed for and what time they need a decision by. Other users will vote for which one they think looks best, and voting will close at the time assigned by the original poster.
"You'll get about 20 votes if you leave it on for one day," Smith said.
Smith was inspired to create the app because of her experiences with struggling to decide what to wear to sorority rush events. However, she also hopes that the app can help people feel confident in what they are wearing.
FashionBuddy can be used by people who are searching either their closet or a store for an outfit. Smith has partnered with local boutiques, including South Moon Under in Center City, to give people a better in-store shopping experience.
"A lot of college students are shopping at these junior-type stores, so having FashionBuddy in their stores will cater to that demographic," Smith said.
The app has its roots in Philadelphia, but Smith plans on expanding it in the future.
"I really plan to go to New York City and find local boutiques, and even to branch out to bigger stores," she said.
At this point, Smith has struggled with trying to partner with major stores such as Urban Outfitters and Macy's, but has found luck in partnering with Philadelphia shops.
"People in Philadelphia are really open to entrepreneurship," she said.
Before expanding further, Smith wants to focus on developing the app and avoiding bugs, which often come with a growing user base and the addition of more features.
"My main goal is to have enough users where people can post something for like an hour and get enough results that they feel satisfied and confident with whatever people decided they should wear," she said.
Smith has clear ideas of how to make her app successful, but even if it doesn't go as she hopes, she will still appreciate the experience.
"Even if I don't succeed big time with this, I learned so much doing it," she said.