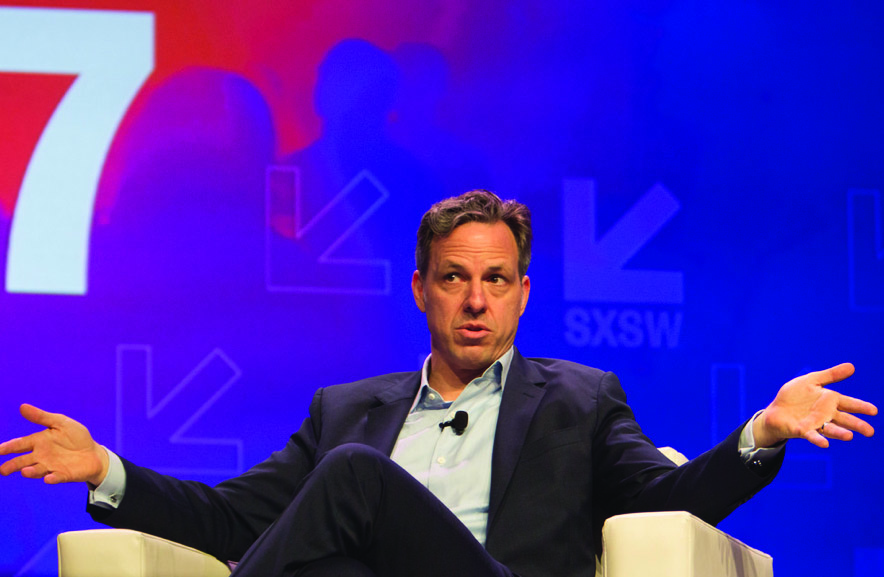 Chief Washington Correspondent for CNN Jake Tapper will come to Drexel University on May 24 to talk about his latest novel and the challenges he faces in the world of modern journalism.
Tapper is an award-winning journalist who has worked for several news casting networks, including ABC News and CNN. Tapper has also published several non-fiction works detailing events in American history, such as the 2000 presidential election. "The Hellfire Club" is Tapper's first fiction novel, a political thriller set in McCarthy-era United States.
Tapper began his career with CNN in 2013, hosting "The Lead with Jake Tapper," where he covered daily top stories ranging from politics to pop culture. In 2015, Tapper began hosting CNN's weekly news show, "The State of the Union," which featured interviews with political figures in Washington and discussion on politics and policy. Tapper also won the Walter Cronkite Award for Excellence in Television Political Journalism in 2017, an award presented to journalists for reporting that keeps voters informed about their politicians and representatives.
Tapper will be joined by Drexel Film & Video adjunct professor Karen Curry. Curry has previous experience in broadcast journalism, working as a bureau chief for NBC News in London and CNN in New York.
"CNN anchor Jake Tapper has been dubbed the realest man in Fake News and the heir to Edward R. Murrow," Curry said in a DrexelNow announcement. "He is arguably the most formidable journalist working in television news today and whether from the left or right, gets kudos for his tough and insightful reporting. Add to that his incarnation on Saturday Night Live and this is clearly Jake Tapper's moment."
The two will discuss the current state of political reporting, as well as highlighting Tapper's career as a reporter and writer.
The event will take place on May 24 at 6:30 p.m. in the Bossone Research Center Mitchell Auditorium. The event is free and open to the public. Tapper will also be available after the event to sign books.