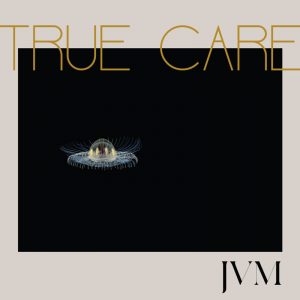 25. "True Care" — James Vincent McMorrow
Over McMorrow's four-album career, the Irish singer-songwriter has mixed folk, indie and R&B music into a unique, soulful sound. McMorrow perfected that equation on "True Care." With a desire to release new music, McMorrow dropped his album as a surprise, admitting that it was a bit rushed. But not a single song sounds rough, and instead beautifully meshes McMorrow's stupendous voice with his misty instrumentation. If this is what rushed sounds like, McMorrow should spit out 10 albums a year.
24. "Mr Finish Line" — Vulfpeck
Your hipster friend's favorite indie funk collective released one of their best albums yet in "Mr. Finish Line." Seemingly masters of both minimalist and extravagant arranging styles, bandleader Jack Stratton put together a 10-song collaborative exercise that gives long-time Vulfpeck collaborators Antwaun Stanley, Joey Dosik and Charles Jones space to lead the group for a portion of the record. Highlights are the pancake drum machine in the "Birds of a Feather, We Rock Together" video, Michael Bland's drum break on "Hero Town" and Jack Stratton's arrangement of Joey Dosik's "Running Away."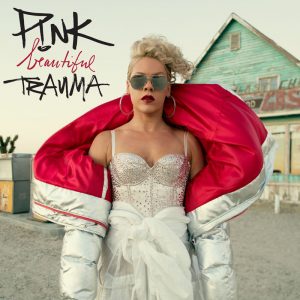 23. "Beautiful Trauma" — Pink
Pink's ability to outlast her '90s contemporaries in cultural relevance is impressive. It likely has to do with the fact that she isn't one to chase the latest trends. She makes music that reflects who she is. Her seventh album is no different. Full of emotional ballads, anthemic sing-alongs and F-bombs, "Beautiful Trauma" is one of her most vocally demanding works yet.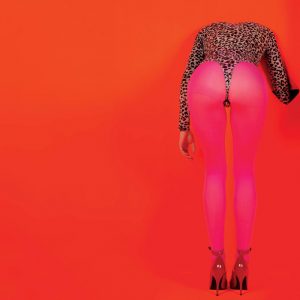 22. "MASSEDUCTION"
— St. Vincent
Annie Clark's fifth album is in your face. "MASSEDUCTION" is designed to overwhelm your senses and then retreat. Shredding distorted guitars give way to sparse beats and string sections. It takes you on an aural and emotional art-rock rollercoaster.  For impeccable honest songwriting, see "Happy Birthday, Johnny" and poignant "New York." This conflict and dexterity are what make "MASSEDUCTION" so impactful.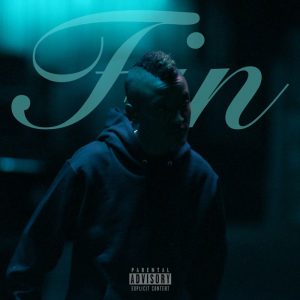 21. "Fin" — Syd
Sydney Bennett, known mononymously as Syd, released her debut solo record "Fin" Feb. 3 via Columbia Records. She cut her professional teeth as a member of the hip-hop group Odd Future and then went on to sing lead vocals for R&B group The Internet. On "Fin," Syd shows her more poppy side, veering away slightly from the soul and hip hop styles that informed her previous work. Syd just exudes so much cool and swagger. Standout tracks include "All About Me," "Body" and "Over," which features Atlanta-based singer 6lack.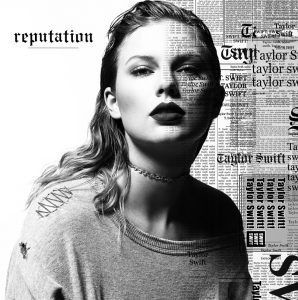 20. "Reputation" — Taylor Swift
How much should you trust someone's reputation? Taylor Swift argues you shouldn't trust it at all. The (in)famous songwriter's sixth album doubles down on pop power but goes deeper and darker with production. Over the course of 15 tracks Swift blends her life and the stories spun by the media into an ornate and flashy narrative. She addresses the gaffes that turned the public against her and throws shade where shade is due. Say what you will about her, but don't deny this album displays pure craftsmanship.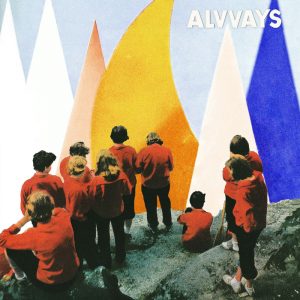 19. "Antisocialites" — Alvvays
Canadian indie rock band Alvvays put their "dream pop" aesthetic on full throttle for their sophomore album. After their debut album "Alvvays" received critical acclaim upon its release in 2014, the band saw a sharp rise in popularity. "Antisocialites," which was three years in the making and highly anticipated by fans, gave us a brighter, more optimistic Alvvays. All the reverb and delay pedals are still there — all the fixings to give their songs the shoegazey ambience that fans know and love — but they have a little bit more fun with it this time around. It's not their magnum opus, but it's an enjoyable record with some real catchy melodies and nice production.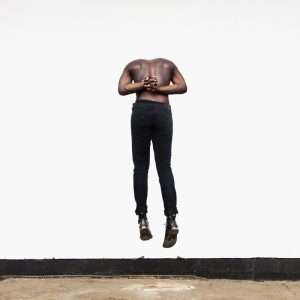 18. "Aromanticism"
— Moses Sumney
Moses Sumney's debut is an ode to being alone. The Solange Knowles collaborator floats across a sparse soundscape, exemplifying the beautiful emptiness of being with yourself.  Sumney's ethereal voice turns poetry into ballads on tracks like "Doomed" and "Quarrel." Curl up to this soothing album and be comforted knowing there's nothing wrong with being single during cuffing season.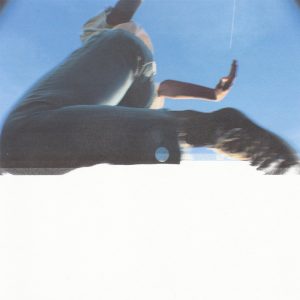 17. "Peak" — Choker
"Peak" is a shimmering diamond pulled from the mud. Self-released, self-produced and self-marketed, Choker's debut project was marveled at on the blogosphere. And for good reason. With a sound similar to an up-and-coming Frank Ocean, Choker experiments with dramatic synth drops on "Sunflower" and honest love songs like "Diorama." Unrefined, yet bright, relatable yet unique, "Peak" is a stunning debut from an artist who is destined to excel.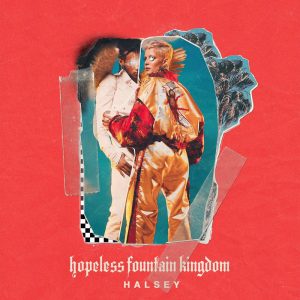 16. "hopeless fountain kingdom" — Halsey
After breaking into the mainstream with "Badlands," Halsey decided to prove her abilities as a radio-friendly writer. Collaborating with some of the hottest people making music right now, she released "hopeless fountain kingdom," a concept album based on Baz Luhrmann's 1996 adaptation of Shakespeare's "Romeo and Juliet." Most wouldn't think concept album when targeting radio, but Halsey succeeded. She cracked the top five at pop radio with "Now or Never," and is still climbing with "Bad at Love."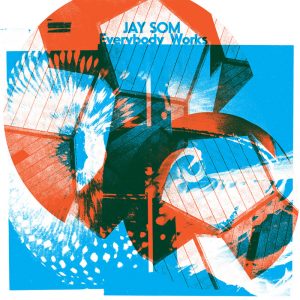 15. "Everybody Works" — Jay Som
Jay Som, which is the musical project of songwriter Melina Duterte, released their second album with Polyvinyl Records, "Everybody Works," March 10. Duterte has gotten widespread acclaim since its release, with many critics praising her for playing every instrument on the album as well as producing it. Each of the songs vary a bit in style, but there's a definite sound to the album. Duterte must really like guitar pedals, because there's quite the array of time-based effects slathered around a lot of the album. Some might even say that Jay Som ventures into shoegaze territory (as she often opts for hushed vocals and distorted guitars). Jay Som really takes this style and just does it up really well. The songs are all good, a few are even great — and they're varied enough that it's not boring. Hearing a really great Polyvinyl album is like seeing a really great Marvel movie. They're pretty consistent in that the quality is usually just fine; decent but kind of unmemorable — but every once in a while you get that A plus film. This is the case with "Everybody Works."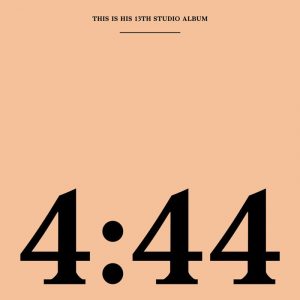 14. "4:44" — JAY-Z
What do you do when your wife, one of the most beloved musicians of all time, reveals that you have been unfaithful? You own up to it. On "4:44," Jay-Z owns up to his sins in a manner more honest and poignant than he has in his storied career. With sample-heavy production courtesy of No I.D., Jay crafted the 10-track album in only a few months. Drawing from his 48 years on the earth, Hov stitches together a tapestry of his side of the story, with his view of celebrities, business and family stitched throughout.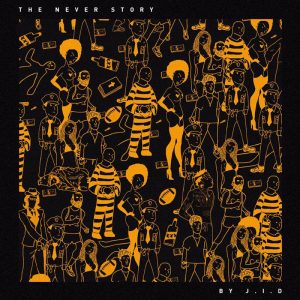 13. "The Never Story" — J.I.D
The newest signee to rapper J. Cole's Dreamville Records, J.I.D proves himself to be one of the best new rappers with "The Never Story". The wordsmith flows between dreams of grandeur and his reality back in Atlanta. Smart, humorous and sharp, J.I.D's polished debut project shows the magic that can happen when younger lyricism collides with dexterous beats.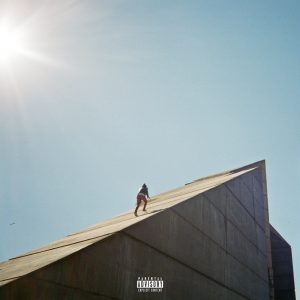 12. "Freudian" — Daniel Caesar
Independently released, Daniel Caesar's debut album "Freudian" was impressive enough to nab him a Grammy nomination for Best R&B Album. Over the 10-track album, Caesar takes listeners through the highs and lows of a tumultuous relationship. Sexy bedroom jams like "Get You" turn into love quarrels on "Loose." Caesar's elegant yet shy vocals express even more deep emotions than his lyrics demonstrate. The Toronto native is poised to be a star.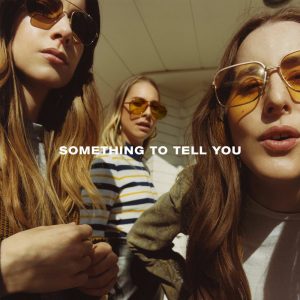 11. "Something to Tell You"
— Haim
The sister band follows up their debut album "Days Are Gone" with a more emotional effort. There is betrayal, longing and the pain of keeping it all to yourself. These Valley girls tell it like it is, and explore modern production in retro settings. The tracks are bolstered by roaring percussion and unusual harmonies. It's catchy, but obviously thoroughly crafted and produced.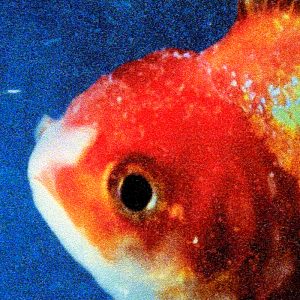 10. "Big Fish Theory"
— Vince Staples
When he's not schooling fools on Twitter or promoting the refreshing taste of Sprite, Vince Staples is making amazing music. With his sophomore album "Big Fish Theory," Staples proves you can go commerical without selling out. With features from Ray J to Juicy J and glitzy techno-beats, the album sticks to hard hitting themes of gang violence, suicide, politics and more. Whether he's illustrating the distraught lifestyle of a gangbanger over blistering bass on "Rain Come Down" or humoring rappers with his tongue firmly planted in his cheek on "Yeah Right," Staples proves that he is the biggest fish in the bowl.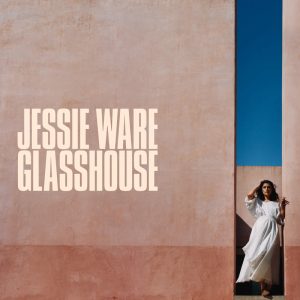 9. "Glasshouse" — Jessie Ware
Composed mostly after the birth of her daughter, "Glasshouse" is her most confessional to date. The songs are tightly produced soundscapes full of lush reverbed harmonies and smooth grooves. The stories are independent vignettes, but blend and mesh in amazing ways with Ware's striking and haunting voice at the center. "Glasshouse" is a picturesque and ethereal work.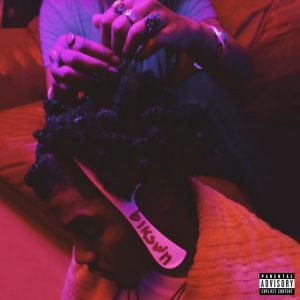 8. "blkswn" — Smino
Straight from St. Louis, Smino delivered the most fun hip-hop album of the year. Perfectly matched with gooey production from Monte Booker, Smino's "blkswn" is a lyrical and melodic sonic canvas. Smino's voice sways from mild croons to exuberant cries, each line as carefree and verbose as the last. Although the album stretches over 18 tracks, Smino's rapture and exuberance makes the album feel like a breeze.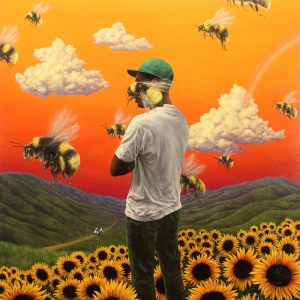 7. "Flower Boy"
— Tyler, the Creator
Tyler, the Creator made deeper connections with his worldwide audience July 21 with his release of "Flower Boy." In an art piece disguised as a coming-out story, Tyler polished his unique style while subtly reinventing his brand. He was once labeled as an edgy punk, but is now rewritten as a mature artist, no longer being "too white for the black kids, too black for the white kids." "Flower Boy" transcends its genre, challenging what we expect from hip-hop as a whole.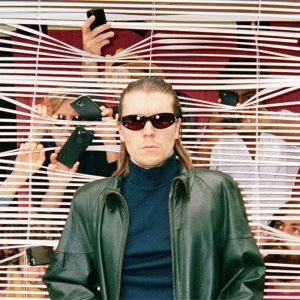 6. "Forced Witness"
— Alex Cameron
This bizarre release from indie artist Alex Cameron actually makes it pretty high on our list. Released Sept. 8 via Secretly Canadian, this record focuses on themes such as human evilness, unspeakable acts and disturbing opinions. Cameron takes a voyeuristic look inside the minds of some pretty strange folks on this album. What I love about it is how Cameron and producer Jonathan Rado went all-out, making the production overly cheesy and the lyrics even worse. With the ridiculous lyrics sung completely straight-faced, it makes for an uncomfortable, yet enjoyable listen. In this regard, the record is a huge success. It was intended to be uncomfortable; after all, you're the one who's being forced to witness the despicable things on "Forced Witness."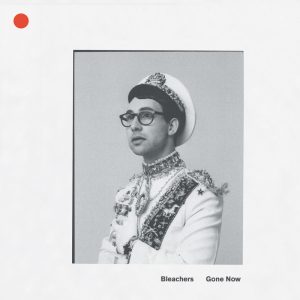 "Gone Now" — Bleachers
The second Bleachers album sees writer/producer Jack Antonoff deliver more '80s-inspired anthems. With the experimental project, Antonoff tributes idols like Bruce Springsteen and The Beatles while being authentically himself. "Gone Now" discusses loss as a singular and universal experience. Yet, it is far from sad. It is riotous and passionate. While not very consistent in genre, the songs are sequenced expertly and borrow heavily from each other. The result is a cohesive, self-reflective 40 minute epic.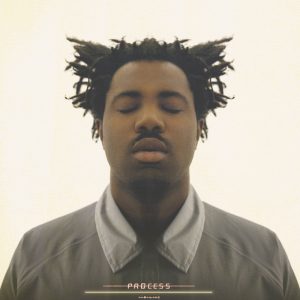 "Process" — Sampha
Sampha is straight-up not getting as much love as he deserves. The British singer-songwriter just released a hell of a debut album this year, blending R&B, electronic music production, soul and alternative music styles to create his own unique sound. Sampha uses a lot of vivid imagery in his lyrics and his raw, emotional singing style brings it all together perfectly. He has a really good NPR session that's on YouTube. You should look it up; he's really a one man show. Plus, you get to hear him play on his beautiful Nord keyboard.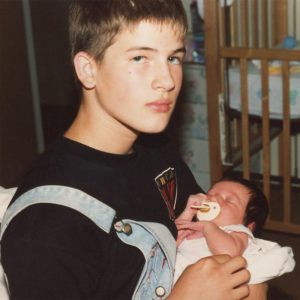 "Capacity" — Big Thief
Big Thief is the musical project of singer-songwriter Adrianne Lenker and guitarist Buck Meek. The band got a lot of attention for their debut album "Masterpiece" in 2016, launching the band into indie stardom. Their follow-up, "Capacity," is their best work yet. While "Masterpiece" was a fantastic record (a masterpiece, if you will), "Capacity" feels more focused. There isn't a bad moment on the album; as a whole, it's a bit more cohesive than their debut. Standout tracks such as "Shark Smile," "Mythological Beauty" and "Mary" will surely keep showing up on indie stations and playlists, carrying the legacy of this diamond-in-the-rough album even after the year-end lists are long forgotten.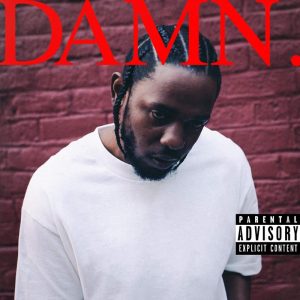 "DAMN." — Kendrick Lamar
Kendrick Lamar can't be stopped. After realizing the moving statement album "To Pimp A Butterfly" in 2015, Lamar followed up with "DAMN.," a vigorous rap album that cemented Lamar as the best rapper alive. From the fiery banger "DNA." to the mellow and romantic "LOVE.," Lamar showcases yet again that he can do it all. Weaving dense, clever wordplay in each song, Lamar subtly links the album together with the idea that your choices can have immense effects down the line.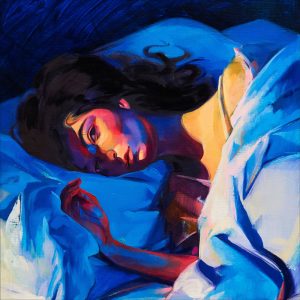 "Melodrama" — Lorde
Four years after her debut, the New Zealander returned to deliver a sophomore album that pushed back against everything the first one stood for. A loose concept album based on the night of a party, "Melodrama" meticulously depicts adolescence in the modern era. Many pop artists build an album around that one ingenious pop production moment. "Melodrama" is overflowing with them. From the bubbling synths and anti-chorus of "The Louvre" to the explosive vocal stacking in "Perfect Places" to the second verse stingers and sly roar that pushes the outro of "Sober." It is at its core a break-up album, but Lorde heightens the drama to a universal scale.