Alexander Payne's new film "Nebraska" tells the story of a middle-aged man, David Grant, whose elderly father, Woody Grant, convinces an entire town that he has won the lottery and must travel to Nebraska to collect his winnings. The father and son hit the road and face emotional twists and turns along the way.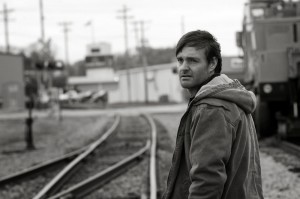 While promoting the film, Will Forte, who plays David, sat down with college media outlets for an interview. Forte is most known for his comedic works, like performing on "Saturday Night Live" and his guest appearances on "30 Rock," which makes "Nebraska" an interesting change of pace.
The Triangle: About the relationship you had with Bruce Dern, the actor who plays your character's father, did you develop that during rehearsal, or was it something that you explored once you got on set?
Will Forte: Well, the script was so well written, it really lays out the character's arcs so well that once you get into actually doing the scenes, the script has done a lot of that work for you. And there was also a natural part of the relationship that happened just because Bruce and I were together for so long; we got to know each other as people. A lot of the bond that you see start to grow in the movie was actually happening to us in real life. We spent so much time together trapped in these cars [that] we got very close.
TT: I really like Payne's decision to film "Nebraska" in black and white, and obviously for a director it's a lot different than filming in color. Do you think, as an actor, that black and white makes a big difference?
WF: I watch the movie, and I think it's just beautiful. When we were filming it, you have no idea. The world is in color around us, and [Payne] doesn't really use monitors. On so many film sets, the crew will be gathered around a monitor after each take to see what they just did, and that wasn't the case with this. He didn't watch the scene from a monitor; he would be in front of the camera — not blocking the camera (laughs) but to the side of the camera — watching everything with his eyes. The cinematographer, Phedon Papamichael, would be making sure that everything was OK with all the shots. So [Payne] would just be there, be very present, watching the performances. We never really had to deal with the fact that it was in black and white.
TT: Were you looking to do something more dramatic, or did the script just kind of come to you?
WF: It just kind of came; I don't think they sent it to me. My agent had read it and said, "Oh, I'll send this to Will and see what he thinks." It's not the first time that my agent has sent me a drama, but sometimes you'll read them and just think, "Oh, this doesn't seem right for me at all." And sometimes you'll read them and love them but then they won't want you for them. I just loved this script so much, and this character really felt like somebody that I knew and felt connected to in a weird way. So I was beyond excited to get the part because I just never would have thought it'd be possible. I'm so thankful for the opportunity.
TT: Do you miss dressing up like Jenna Maroney?
WF: Yes! It was really fun. You know, people always ask me, "Do you go out and dress up for Halloween?" I really don't. I got to play around on "SNL," and it was like Halloween every week. But it was so much fun. That "30 Rock" experience was so delightful because every element of that show was so well done. The writers did such a great job. It just put you in this position where it made it so easy and so fun. The words that you got to say were so funny. The hair, makeup and wardrobe had me all dolled up. It really just made it the most easy and fun job in the world. And those actors are so good at what they do. Jane Krakowski [Jenna on "30 Rock"] makes it seem effortless, but it's really hard what she does, and she's so good at it. I already had a ton of respect for her, but after getting to work with her, my respect just grew. She was wonderful, and Tina Fey [Liz Lemon in "30 Rock"], obviously I love Tina. She's been so good to me.
"Nebraska" is scheduled for release in local theaters Nov. 22.