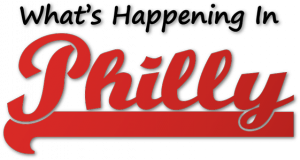 "What Lies Underneath: Otis' Epiphany"
Coming to us from Philadelphia playwright Francine D. Miller, "What Lies Underneath: Otis' Epiphany" is the story of a dignified and ambitious yet discontent Otis Henry. In his 36 years, Henry has experienced several setbacks, false starts and limitations that have kept him and his family in poverty. The son of parents who were part of the Great Migration, Otis' overwhelming love and adoration for his wife, Odessa, and their teenage son, Otis Jr., motivates him to continue to think of ways to improve their lives and become their superhero. Strangely, Otis' deceased uncle, Byron Henry, whom he has never met, suddenly creeps in from the dead, offering Otis help through some old-fashioned witchcraft. Little does Otis know that his ghostly uncle is seeking revenge against the Henry family, Otis' now-deceased relatives, who had abandoned Byron decades ago. Byron Henry's ghost is out to destroy, and this is when hell enters the Henry family: in Harlem, N.Y., 1974.
The Rotunda at 40th and Walnut streets
Friday, April 6, 8 p.m.
Tickets: $15; $8 for students
www.therotunda.org
Gospel, Soul & Rhythm-n-Blues Review
WRDV-FM's David N. April (DJ DNA) produces his 20th anniversary show at Johnny Brenda's, featuring musical performances by Carlton Lewis III, York Street Hustle, God's Grace and DJ DNA. Vocalist Carlton Lewis III pays homage to Sam Cooke, Otis Redding and Ray Charles, infusing his own vocal style honed as a preacher and a gospel singer. Mixing his major musical influences, he has come up with a style and sound all his own, reminiscent of the soul singer revues of the 60s and 70s. The York Street Hustle is a Philadelphia-based nine-piece 60s soul ensemble. Their repertoire spans over a decade of music including Detroit, Memphis and Chicago soul. The York Street Hustle grooves on vintage instruments, reinvigorating and reenergizing the music of Stevie Wonder, Aretha Franklin and the Four Tops, as well as lesser-known artists including Gloria Jones, Arthur Conley and Betty Everett. God's Grace has shared the stage with many gospel legends like The Mighty Clouds of Joy, Lee Williams & The Spiritual QCs, Shirley Caesar, Dottie Peoples, Paul Beasley & the Gospel Keynotes, Tommy Ellison, The Soul Stirrers, and The Dixie Hummingbirds. The group is comprised of vocalists and musicians from churches throughout the city of Philadelphia.  DJ DNA, host of the evening, can be heard every Tuesday evening from 7 to 10 p.m. on WRDV 89.3 FM during his program, "Gospel Train and Roots of Rhythm & Blues."
Johnny Brenda's at 1201 N. Girard Ave.
Saturday, April 7, 8 p.m.
Tickets: $15; Kenzinger VIP hour: $25
www.johnnybrendas.com
"West Side Story" at the Kimmel Center for the Performing Arts
More than 50 years ago, one musical changed theater forever. Now it's back, mesmerizing audiences once again. From the first note to the final breath, the greatest love story of all time, directed here by David Saint, soars. Using Tony Award-winning librettist Arthur Laurents' Broadway direction, West Side Story remains as powerful, poignant and timely as ever. The new Broadway cast album of West Side Story recently won the 2010 Grammy Award for Best Musical Show Album. The Bernstein and Sondheim score is considered to be one of Broadway's finest and features such classics of American musical theater as "Something's Coming," "Tonight," "America," "I Feel Pretty" and "Somewhere."
Now through Sunday, April 8
Academy of Music at 240 S. Broad St.
Tickets: $20-$100
www.kimmelcenter.org
Subaru Cherry Blossom Festival of Greater Philadelphia
Whether it's enjoying the fragile pink blossoms of 1,000 cherry trees, listening to the thundering beat of a giant Taiko drum, creating origami masterpieces or honing your sushi-making skills, the Subaru Cherry Blossom Festival of Greater Philadelphia is the place to celebrate all things Japanese.
The centuries-old tradition of Sakura Matsuri, or Cherry Blossom Festival, takes place throughout Philadelphia and includes martial arts exhibitions, a traditional tea ceremony, origami demonstrations, Japanese movies, ceremonial drumming and a special sushi making presentation, which features nationally recognized master sushi chefs from Japan.
Most events are free and offer something for every age to enjoy.
The Festival continues a legacy established in 1926 when the Japanese government donated cherry trees to Philadelphia in honor of the Sesquicentennial of American Independence.
Now through April 21
www.sakura.japanphilly.org
Philadelphia Theater Company's "The Outgoing Tide"
In a summer cottage on Chesapeake Bay, Gunner has hatched an unorthodox plan to secure his family's future, but he meets resistance from his wife and grown son. As winter approaches, the three must quickly find some common ground and come to an understanding … before the tide goes out. This new drama by Barrymore Award winner Bruce Graham hums with dark humor and profound emotion.
Suzanne Roberts Theatre at 480 S. Broad St.
Now through April 22
Tickets: $52; $25 for students or $10 student rush
www.philadelphiatheatrecompany.org