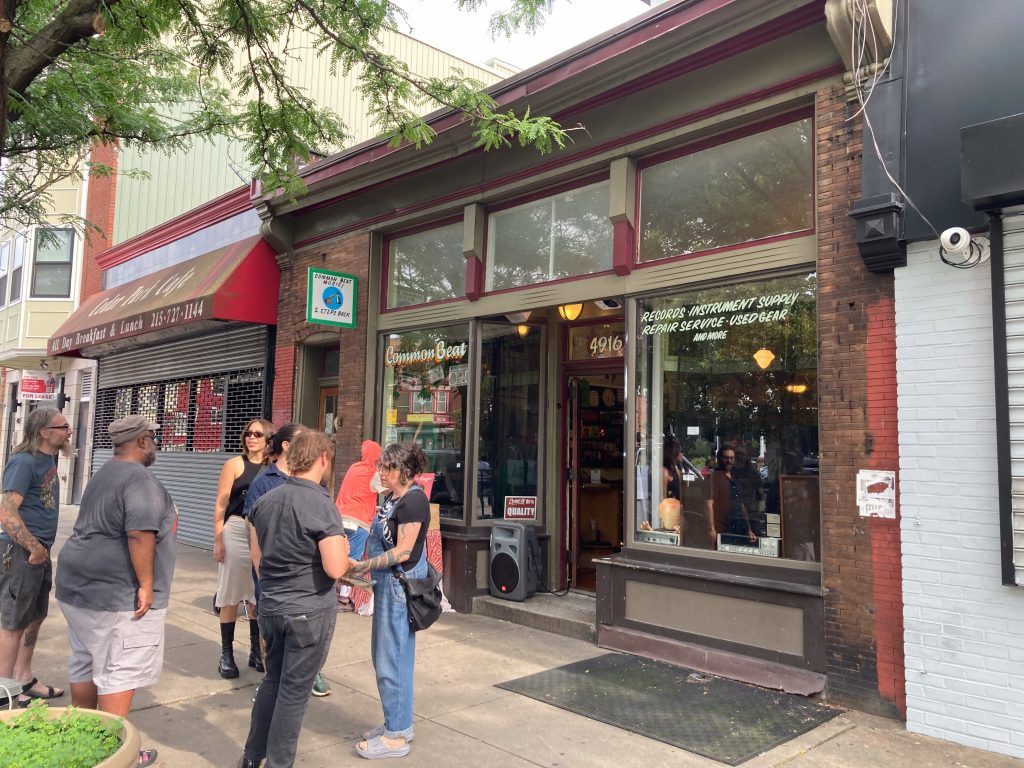 Common Beat Music celebrated their store's sixth anniversary on Saturday, Aug. 5 with an in-store event featuring art, drinks and music. Located at 4916 Baltimore Ave, the West Philly shop is one of many small businesses surrounding 50th Street Park.
The store celebrated from 1-5:30 p.m., with many DJs from local collective Vinyl Tap 215 taking turns mixing records. The door was open with a table of used CDs and vinyl out front, and speakers pumping the music out to Baltimore Ave. Complimentary hard seltzer and beer was sponsored by 31st and Wharton brewery.
Owned and operated by Carlo Frese and Keri Girmindl since Aug. 1, 2017, the shop is marketed as a record store that also does audio repairs. However, they sell all sorts of music related equipment, such as drum sticks, mics, music books and guitar pedals.
Frese and Girmindl purchased the space from the owners of The Marvelous! Music, which had been on the block for 14 years. Frese began Common Beat Music as a music repair business out of his house, before partnering with Marvelous and working out of their store following a house fire.
Despite Marvelous' significant quantity of CDs, Common Beat just recently began selling the format again. "When we initially bought this store, we knew that we wanted to make it have more room for musical equipment supplies…" Frese explained, "we bought the store in as-is condition. We just acquired some PA speakers, so we want to do more events." In addition to repairing and selling used gear, the store also offers turntable and speaker rentals.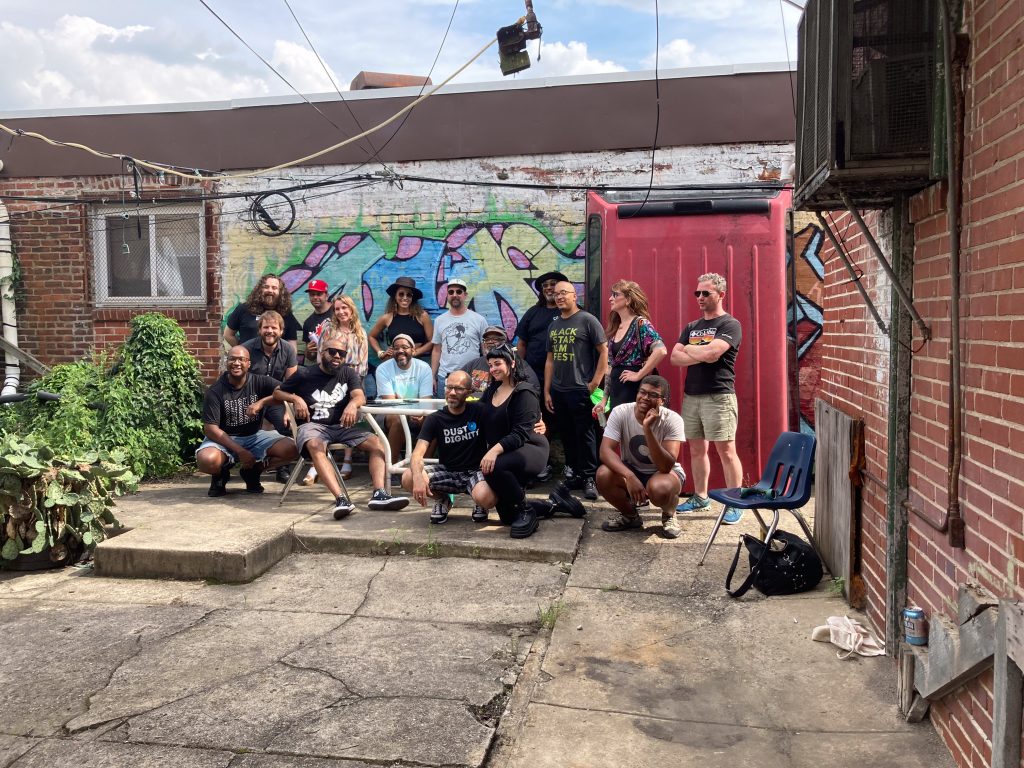 "We want to expand what kind of music supplies we have too," Girmindl added, referencing items such as woodwind reeds, drum heads and strings.
The celebration kept friends and customers packing the store throughout the day, many of whom stayed to chat with the employers or the Vinyl Tap 215 crew. Painter Anthony "Seper" Torcasio, a Vinyl Tap affiliate, was creating a large circular, abstract work with spray paint in the store's backyard area, which was open during the event. At 4:02 p.m., Frese and Girmindl gathered in the backyard for a photo with the fifteen Vinyl Tap 215 members who had come to share their talents.
After six years of growth, Common Beat Music seems to have developed a solid identity in the eclectic diversity of West Philadelphia. "We need to adapt to the community that we are in. It's a part of… keeping the culture alive because Philly has such a musically rich history," said Girmindl. "But also, we want to put money back into the neighborhood, so if we can pay you for records you don't want or need anymore and keep that money cyclical in this area, that's really important."