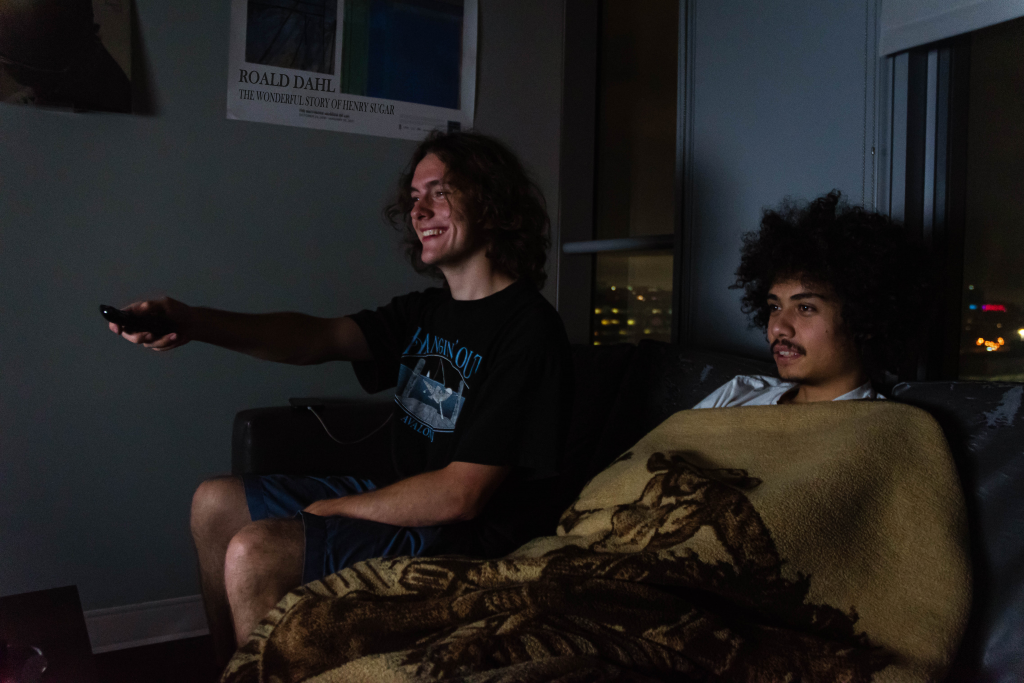 Running just under 40 minutes, Wes Anderson's new short film "The Wonderful Story of Henry Sugar" hit Netflix Sept. 20 along with three other shorts: "The Swan," "The Rat Catcher" and "Poison." "The Wonderful Story of Henry Sugar" is a film adaptation of Roald Dahl's novel under the same name. This is the second time Anderson has interpreted Dahl's work since his 2009 release "Fantastic Mr. Fox."
While actors like Bill Murray and Edward Norton are usually expected in Anderson's movies, the only returning actor from his filmography was Ralph Fiennes as Roald Dahl. Acting alongside Fiennes are Benedict Cumberbatch, Dev Patel, Ben Kingsley and Richard Ayoade. In traditional Anderson fashion, the small cast (along with Rupert Friend) is recast across the four short films. In addition to their primary characters, each actor play smaller roles throughout the short. Cumberbatch plays both Henry Sugar and an unnamed makeup artist and Patel alternates between Dr. Chatterjee and John Winston. Fiennes is both Roald Dahl and has a small police officer role. Recycling the major cast into minor roles adds to the bare feel and playful charm of the story.
The story of Sugar begins with Dahl introducing "the protagonist" as a self-centered socialite with a "terrific urge to make [himself] richer." Sugar discovers the medical journal of Dr. Chatterjee detailing his encounters with Imdad Khan, or "The Man Who Sees Without His Eyes." The story then shifts to Dr. Chatterjee's perspective as he recounts Khan's life story and how he gained his abilities. The movie continues as Sugar begins to follow Khan's teachings, eventually teaching himself how to accurately guess the suit and number on any playing card without seeing them. He then uses his newfound skill to cheat at his favorite casino. From there, Sugar wrestles with the morality of his actions and reflects on the person he has become since beginning his journey.
Much like Anderson's other movies, the appeal of "The Wonderful Story of Henry Sugar" lies in its visuals and dialogue. Telling Dahl's story in just 40 minutes highlights Anderson's quick-paced, matter-of-fact dialogue style. Rather than allowing the story to play out, the characters address the camera and narrate the story as it continues. Along with this, the characters speak as if they are reading a direct copy of the book. In a scene with Dr. Chatterjee, Dr. Marshall and Khan, Dr. Chatterjee says conversation tags aloud so that the dialogue reads as follows: "'How many fingers is Doctor Marshall holding up?' 'Seven.' 'Once more,' I said. 'Nine.' 'Once more,' I said. 'Three.'" Anderson steers away from conventional storytelling by letting his characters both address the camera and read the prose within the script.
The characters' dialogue accompanied by Anderson's signature overstated color palette and perfectly symmetrical shots make the movie sound sterile and lacking in emotion. However, this unique form of directing only increases the whimsical quality so prevalent in many of Anderson's films. He stays true to his theatrical film style by having characters change costumes on screen, using one-dimensional sets, showing stage hands moving various props and using dolly tracks. This style of directing gives the movie a comforting and storybook-like aura that only enhances the audience's viewing experience.
Though the short was announced in January 2022, the project has been a goal of Anderson's for five years, according to The New York Times. Even after releasing "Asteroid City," a highly anticipated and highly advertised feature film just months prior, Anderson was able to do Dahl's "The Wonderful Story of Henry Sugar" justice. If you are looking for a short, fun story in classic Anderson fashion, be sure to watch "The Wonderful Story of Henry Sugar," as well as his other three shorts, on Netflix.