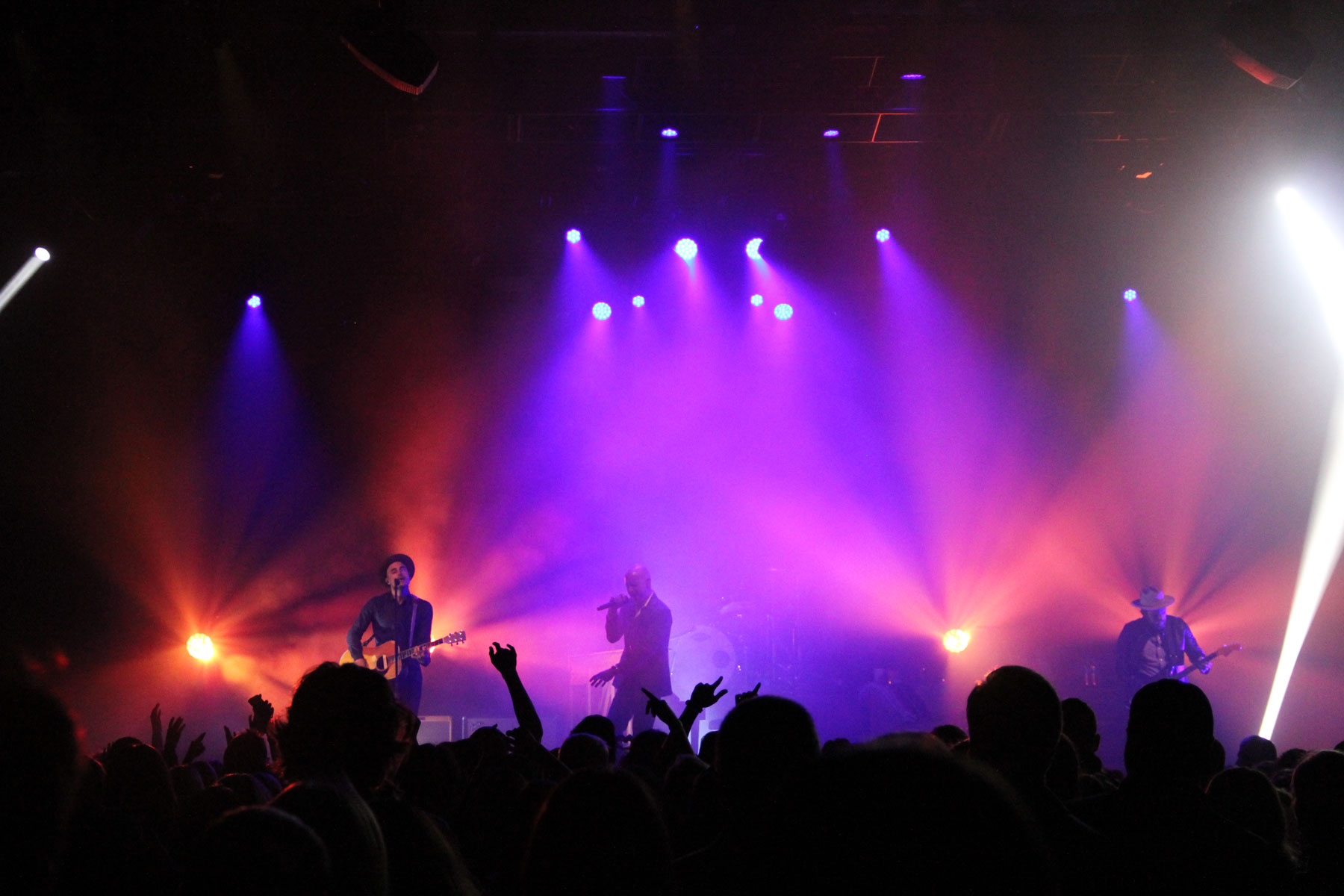 Lost and insecure, The Fray found me and The Triangle's own managing editor William "Billy" Bauer. Touring in support of their greatest hits album, "Through the Years: The Best of The Fray," The Fray made a stop at The Fillmore Nov. 16.
"Through the Years" featured three new tracks: "Singing Low," "Changing Tides" and "Corners." They opened their set with "Singing Low," which was catchy enough. There were a lot of songs in their two hour set that I didn't recognize, but the great thing about The Fray is that they are so accessible that every song was enjoyable nonetheless.
The second song they played was 2008's "You Found Me," from their eponymous sophomore album, and I lost it. People forget how great The Fray's big hits are, and they are even more fun live. Lead singer Isaac Slade really knew how to work the crowd, alternating between sitting at his piano and bouncing around the stage with the microphone.
Towards the end of playing their 2007 sleeper hit "Look After You," they transitioned into playing a portion of "Wonderwall" by Oasis, which was almost too much for me too handle. After a few more unknown but nonetheless enjoyable songs that Billy and I aggressively bobbed our heads to, The Fray performed their highest charting song to date and a true all-timer, "How to Save a Life."
"How to Save a Life" is such a good song. I'll say it — seeing it live was magical. I've liked the song since my childhood when it came out and it's only grown on me since, especially since it was used oh-so-perfectly in the Scrubs episode "My Lunch."
After the rampant energy present during "How to Save a Life," The Fray decided to dial it back a few notches with a short acoustic set. The band members came toward the front of the stage, perched upon stools, and strummed away on acoustic guitars. The drummer even had a mini drum kit set up at the front — you know you've truly made it as a band when you use two different drum kits in the same show.
They ended their acoustic set with a cover of the Kanye West song "Heartless," which was actually too much for me to handle. After playing that ridiculous cover, they got back on their main instruments and finished the set off with a few more songs, including the wonderful "Never Say Never." Billy and I would like to formally apologize to anyone who was in our immediate area and anyone who follows us on Snapchat, because we were going nuts, screaming "don't let me go" with Slade during the chorus.
For their encore, they played a couple of songs I didn't know, followed by the smash hit that put them on the map back in 2005: "Over My Head (Cable Car)." It was a great song to end the show with — if there was one song everyone in the venue knew the words to, it was this one.
I had a lot of fun at The Fray concert, even though I didn't know the majority of the songs they played going into the concert. I was worried I would become bored, but I was entertained the whole time. The Fray really do know how to put on a good live show. A few songs I enjoyed at the show and later looked up were "Vienna," "All at Once" and "Syndicate."