Up for review this week is another of my Center City favorites. Since moving into the area I have found some great Italian food, and Pietro's Coal Oven Pizzeria is just one example.
On every other block in Center City is another pizza shop or Italian restaurant for me to try, and of the many I have tried, Pietro's is by far my most frequented. Located at 17th and Walnut streets, Pietro's Coal Oven Pizzeria is only seven blocks from 30th Street Station and has two other stellar locations — one on the 100 block of South Street and another in Marlton, N.J.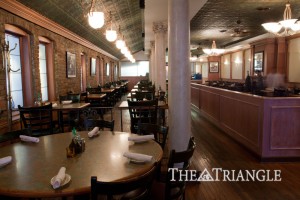 All of Pietro's recipes derive from original Italian recipes created in the 1930s. The coal oven pizza recipe has been passed down from generation to generation for over 60 years. Every ingredient tastes fresh from the beginning of the meal to the end. In addition to the delicious food, the bar area of the restaurant gives the establishment a younger atmosphere in an extremely friendly environment.
Pietro's is a classic Italian Restaurant with a twist. Like every Italian restaurant, Pietro's offers family favorites like rigatoni alla vodka, cheese pizza and minestrone soup, but their menu offers much more. Some of the coal oven pizza choices include the Piccante with Italian ham, provolone and tomatoes as well as my personal favorite, the Pietro's Classic — unique for its smoked mozzarella topped with prosciutto and baby arugula.
The pizza begins with a layer of fluffy dough and not a drop of grease. We've all had a pizza ruined by grease — whether because it got soggy in delivery or the directly ensuing stomachache. Next to the coal oven pizza is another favorite of mine, the Pollo al Parmigiano, or chicken parmesan. This is not your everyday chicken parm; it contains the largest piece of chicken I have ever seen on a plate, and besides the great amount of protein, every meal comes with enough pasta for two people. This meal will definitely give you the most bang for your buck. While some people hate leftovers, in my experience leftovers are just round two.
My experience at Pietro's has always been more than superb, and I have never left dissatisfied. The service is speedy, the portions are large, and the flavor of the food keeps me coming back for more. But I also can't forget to mention the affordable prices.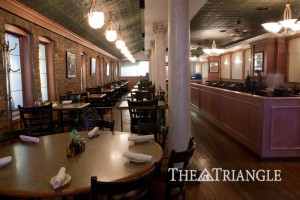 Pietro's Coal Oven Pizzeria, located at 17th Walnut, specializes in Italian cuisine with recipes reaching back to the 1930s. Pietro's has two other locations, one on South St. and another in Malton, NJ.
The experience at Pietro's is just like eating at a high-end Italian restaurant because of how delicious the food is. The prices really meet the average student budget. Whether you eat in, take out or have it delivered, I promise you won't be disappointed. I would rank Pietro's up there with the finer Italian restaurants in the city; every meal gets better than the last. If you're hungry and up for a little bit of a walk from University City, Pietro's is definitely worth the trip.