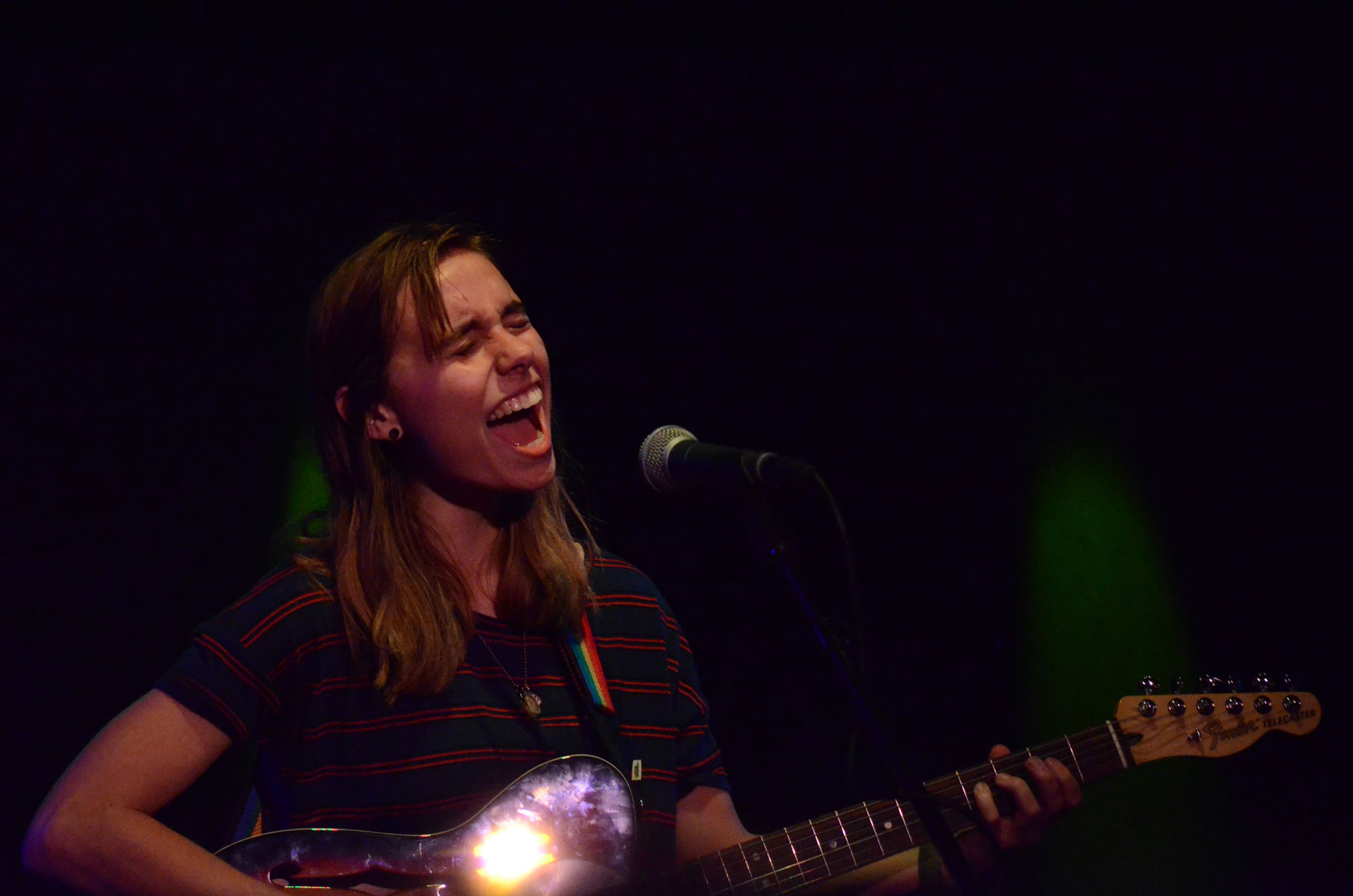 I got a chance to see one of my favorite new artists, Julien Baker, at Underground Arts Sept. 13. She emerged in 2015 with her debut solo album, "Sprained Ankle," and I had been waiting to get a chance to see her live ever since. She writes minimalistic songs that feature only reverb-filled electric guitar loops and her incredible vocals.
Local punk band Grayling kicked off the night with a solid set of original music. After getting the audience adequately warmed up, Julien Baker took the stage. Baker is quite small in stature, so it was pretty staggering to see a packed room of people all crowded around a large stage, occupied only by one girl and her Telecaster guitar.
After the applause died down, she started to play her opening number, the eponymous song from her album, "Sprained Ankle." Everyone in the audience was dead silent, listening intently to her hauntingly beautiful vocals. She played through all the songs off her album, as well as two unreleased tracks.
She kept the whole audience captivated throughout the entire performance, telling us the heartbreaking stories of her young life through her music. Baker is only 19 years old, and has already garnered the attention of music critics everywhere. "Sprained Ankle" even made some "Best of 2015" lists.
I got goosebumps several times during my favorite songs, "Everybody Does," "Something," "Good News" and "Rejoice." "Rejoice" was my introduction to Baker's music last year, and it's been my favorite song since. I urge you to give it a listen if you want to be sad, but in a good way.
I loved seeing Julien Baker live. Seeing her in person, creating wonderful music with nothing but her beautiful voice, a Fender guitar and a handful of effects pedals really blew my brains all over the wall. You think you really enjoy an artist's music and then seeing them live really pushes you over the edge, into a place where you're nearly overdosing on listening to their music afterwards. Cutting to the chase, Julien Baker is one of the best singer-songwriters in the business today. I'm dead serious.