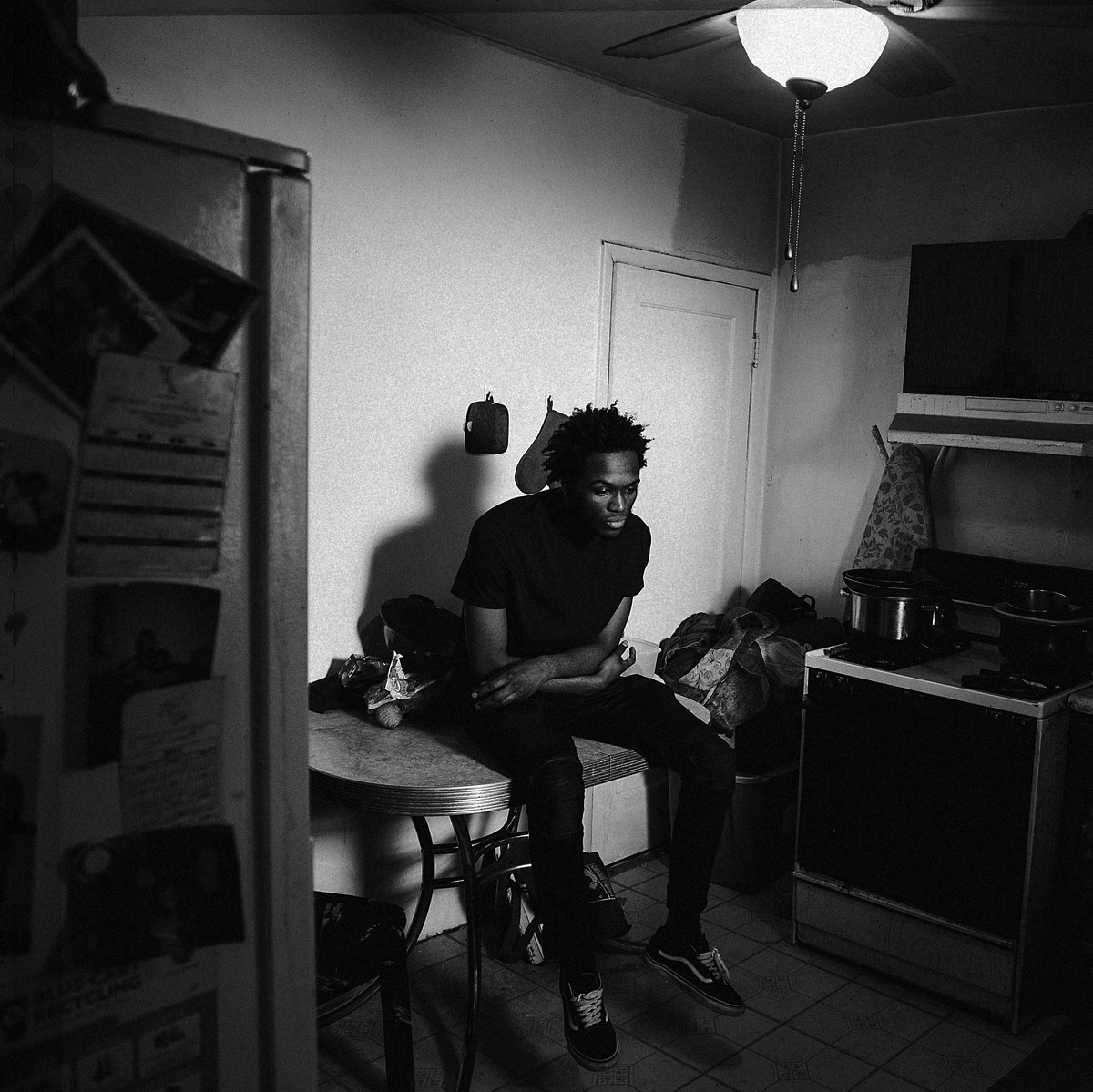 Anyone can tell a story. Recalling past events isn't anything spectacular. An interesting story, that pulls in an audience, making them stop whatever they're doing to hear what comes next is a skill. But to tell a deeply personal and singular story, and manage to captivate your audience and make them feel what you felt, only a master can do that.
Saba —like the pizza place on Lancaster, but with a B — stands out among the pack. A Chicago rapper who was featured on Chance the Rapper's single "Angels" back in 2015, has come a long way from just lending a hook. In 2016, he released "Bucket List Project." Mostly produced by Saba himself, the project flowed between upbeat anthems to fierce tracks. But the album was a breezy introduction to Saba's world, a sparkling cityscape populated by friends like Noname, Smino and his own brother, Joseph Chilliams. His second album, "Care For Me," shows a different side of that city and Saba himself.
"I'm so alone," Saba sighs on album opener "Busy/Sirens," immediately setting the tone of this album. At 10 tracks, Saba sheds the bright sounds of "Bucket List Project" for a more somber one. That's not to be mistaken for boring. Saba, along with collaborators daedaePIVOT and Daoud, produce every song on this album. Swinging from downbeat keys to frantic jazz to booming 808s, the production perfectly matches Saba's wordplay.
Saba is an unbelievable wordsmith. He may croon a hook that sounds like one buttery line, or dramatically hit certain words with such intensity that they bury themselves in your mind. In "Life," Saba slowly and lazily lets "I got angels running 'way / I got demons hunting me" slink out of his lips before exploding on the chorus detailing the deaths of his cousin and uncle in short sentences, furthering the hectic and violent environment around Saba.
In 10 tracks, there's a lot going on. "Logout" deals with Saba's disdain with social media, with a short verse from Chance the Rapper. "Grey" shines a light on the dirty dealings of record deals. The second half of "Busy/Sirens" dives into the racial profiling and injustices committed by police officers. But the death of John Walt, Saba's cousin and close friend, is the glue that holds this album together.
Last year, Walt was stabbed to death over a coat. His passing is referenced throughout the album with lines like "Jesus got killed for our sins, Walter got killed for a coat / I'm tryna cope, but it's a part of me gone." The tragic passing is what casts such a dark light on this album. The true heartbreak of Walt's passing is felt in "Prom/King." The first half of the track details Walt helping Saba get a prom date. Over soft piano keys, Saba shows his dynamic and robust relationship with his cousin. The second half covers the last year of their relationship.
Amid the success of "Bucket List Project," Saba expounds on the day he found out Walt was murdered over increasingly hurried drums. The following track and album closer "Heaven All Around Me" is from the perspective of Walt as he ascends to heaven.
In 41 minutes, you get a full view of Saba's life. Amid burgeoning success, the Chicago spitter is dealing with daily difficulties as well as the trauma of a sudden loss. The exhaustion of all of this weighs on the listener's shoulders. Saba's story is his own, but through his masterful storytelling, it becomes as real as if it happened to the listener as well. "Care For Me" is the downtrodden reality of the young rapper's current situation, but this incredible body of work shows that Saba will make his cousin Walt very proud.